The fact that this van has the Nomad Vanz emblem on the front tells you that it's going to be epic. With a keen eye for functional design and setting the bar high for quality, the team at Nomad Vanz always give the most amazing 4×4 campervan conversions.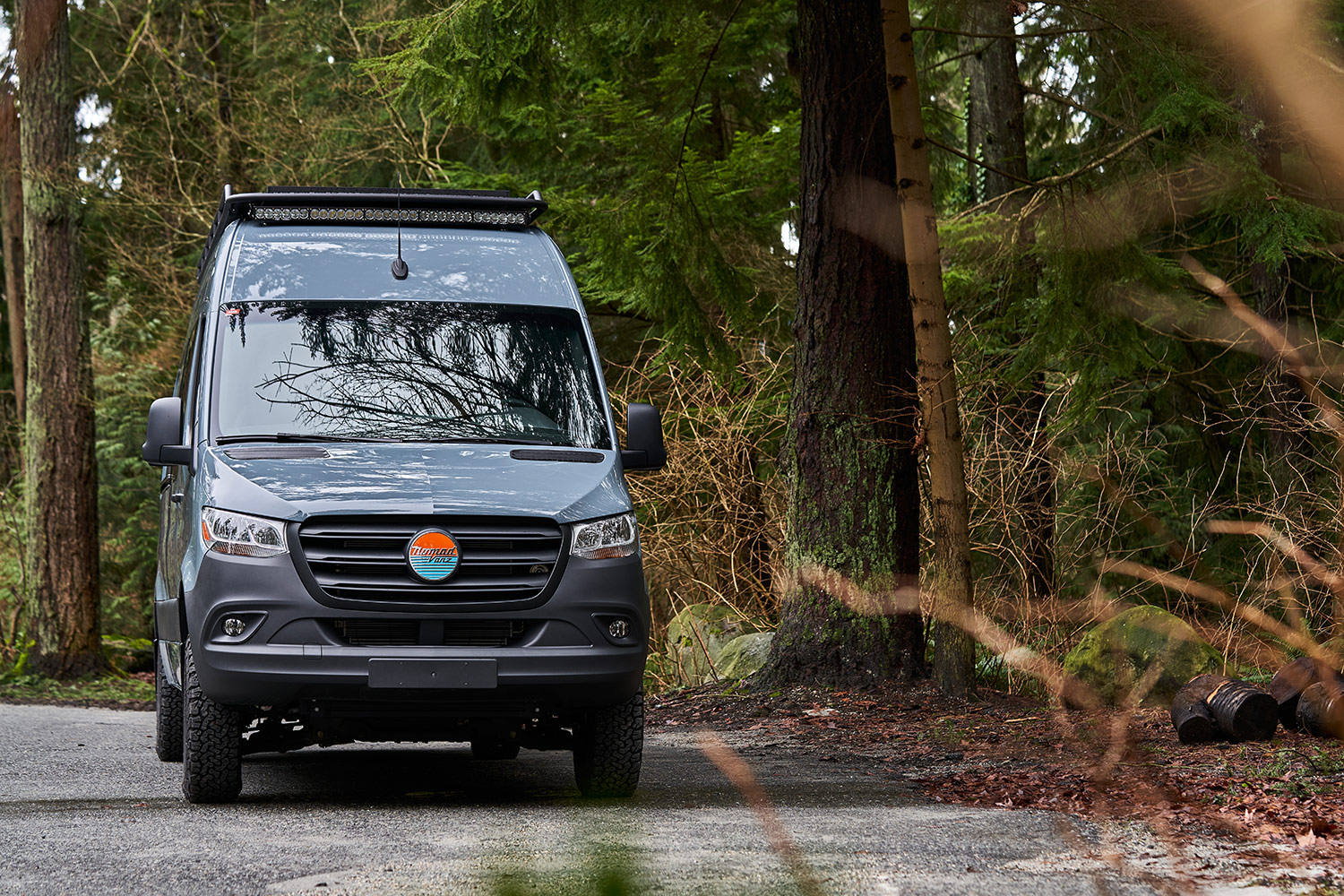 And this Mercedes-Benz Sprinter campervan is no exception with the perfect blend of functionality and style. The hideaway toilet is a great feature that not all van conversions have. But having your own bathroom on the road is so much less stressful when you're cruising down a long road searching for a service station. The built-in kitchen also has a pull-out shower, wetroom style floor, and drop-down shower curtain. Instantly transform the middle of the campervan into a shower room. Talk about convenience after a long day out on trails.
The floating bed area is another key feature of this 4×4 campervan. With built-in lighting and remote-controlled air conditioning, say goodbye to early-morning hikes – you'll never want to leave this bed. With such an intuitive use of space for the key elements, this Mercedes-Benz Sprinter campervan is packed with storage space to make weeks on the road a breeze. Every detail has been thought about in the design, down to the pull-out step to reach the high storage and the bedroom separator for those days when you need some alone time.
If you're a lover of minimal design, you'll also love the style of this van. The light wood used throughout is stylish but focuses so much more on the functionality of this 4×4 campervan. Perfect if you love a minimalist style.