Be transported in style by this expertly designed and built VW Transporter Campervan by Broad Design Campers. Built using in-house kits and designed to your spec, they produce high-quality campervans that are sure to catch the eye. Packed full of space saving features, you'll be surprised how much can be squeezed into a van!
Why You Should Consider a VW Transporter T6 Campervan for Your Next Adventure
If you are looking for a versatile, reliable, and comfortable vehicle that can take you to amazing places, you might want to consider a VW Transporter T6 Campervan. The T6 is the sixth generation of the iconic VW Transporter series, which has been in production since 1950. The T6 was launched in 2015 and received a facelift in 2019, becoming the T6.1.
The T6 Campervan is a great choice for anyone who loves vanlife, camping, travelling, or exploring new destinations. It offers a range of benefits that make it stand out from other vehicles in its class.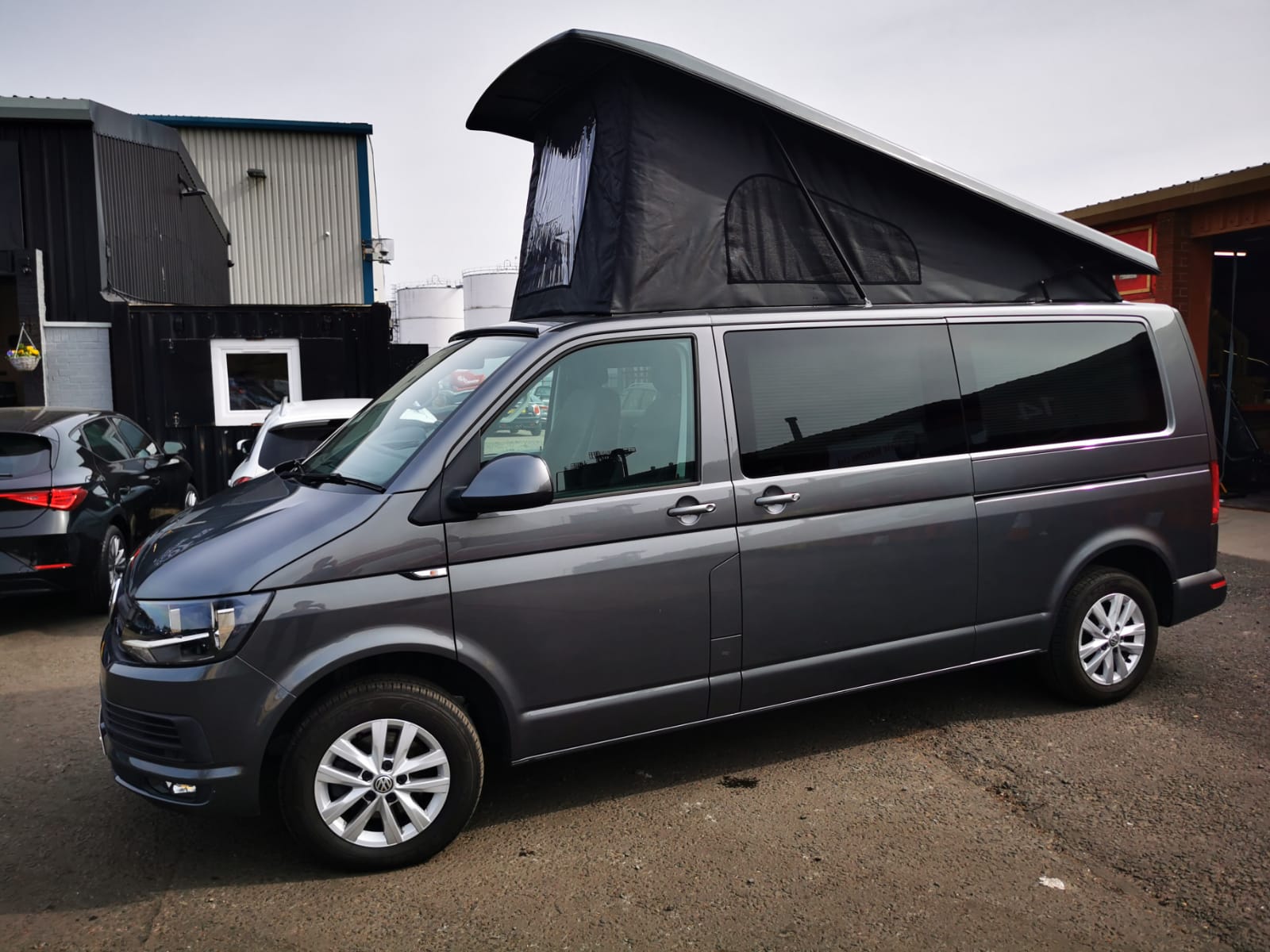 This Stunning Interior Is Perfect For Vanlife Weekend Trips
From the ultra-flat rock and roll bed and 12v compressor Dometic fridge to a pop-top roof with airflow base and the spacious kitchen, this campervan has everything you need to relax on those vanlife weekenders or even an extended break. Thanks to the inclusion of a 240-volt mains electrical system, you'll be able to relax when hooked up to mains on a campsite.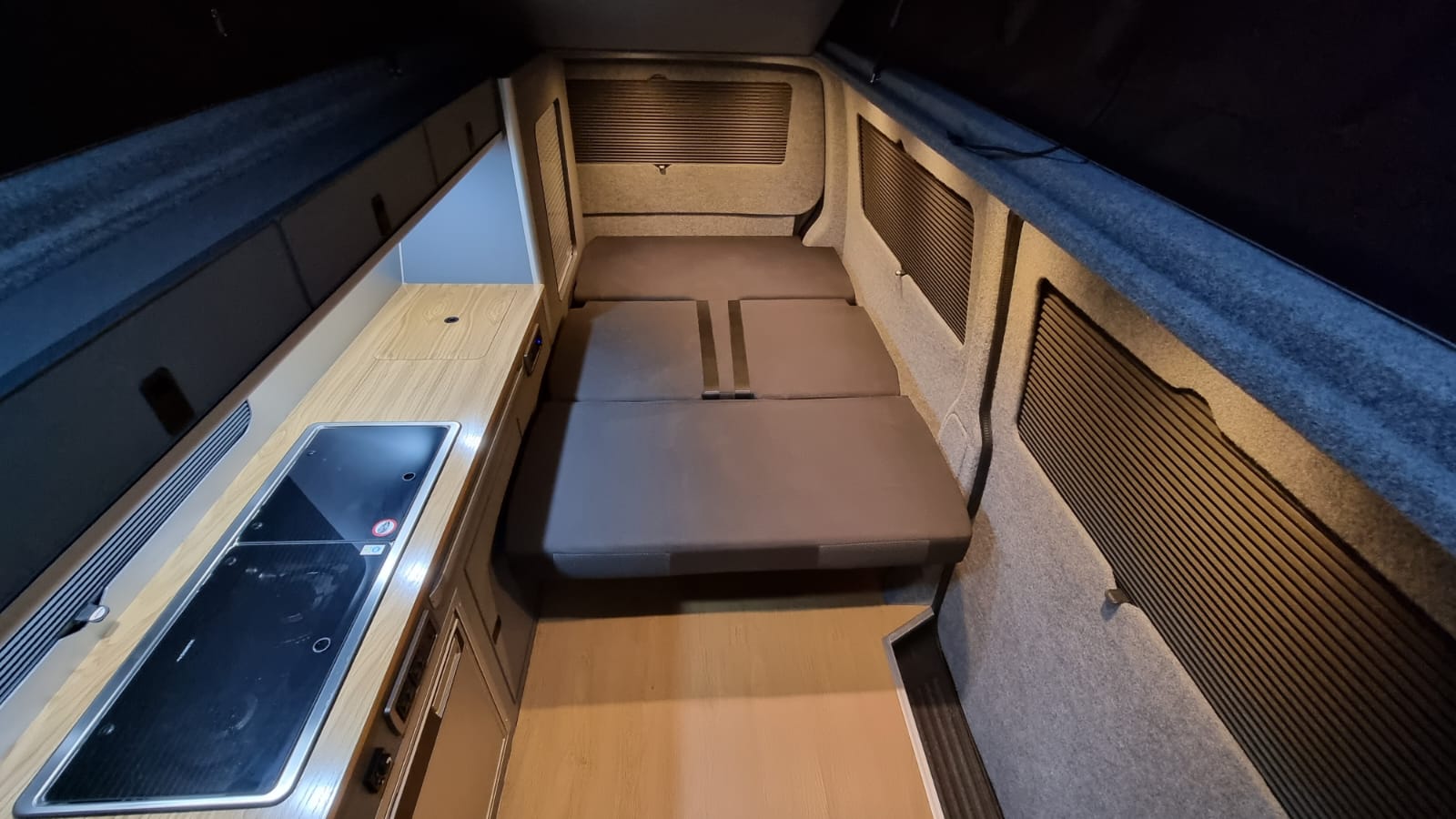 This T6 Accommodates 4 People
Large enough for 4 people, you can take the kids or a couple of friends with you. Simply flip the catches and raise the roof to access the sleeping area in the roof space. The rear seats quickly and effortlessly lay flat to form the second bed. Hidden blinds slide down effortlessly to block the light from the 5 bonded tinted glass windows for those lazy morning lay-ins.