Steve Dawe, a man who clearly has an eye for detail, has given this tiny Piaggio Ape MPM600 a full on restoration and a new life as a micro camper. This beautiful creation can be driven on a motorcycle licence, requires no tax or MOT and cost a mere £120 per year to insure! With a top speed of 40mph, the Piaggio is driven like a scooter, has handlebars, no seatbelts and is actually a 2 seater trike.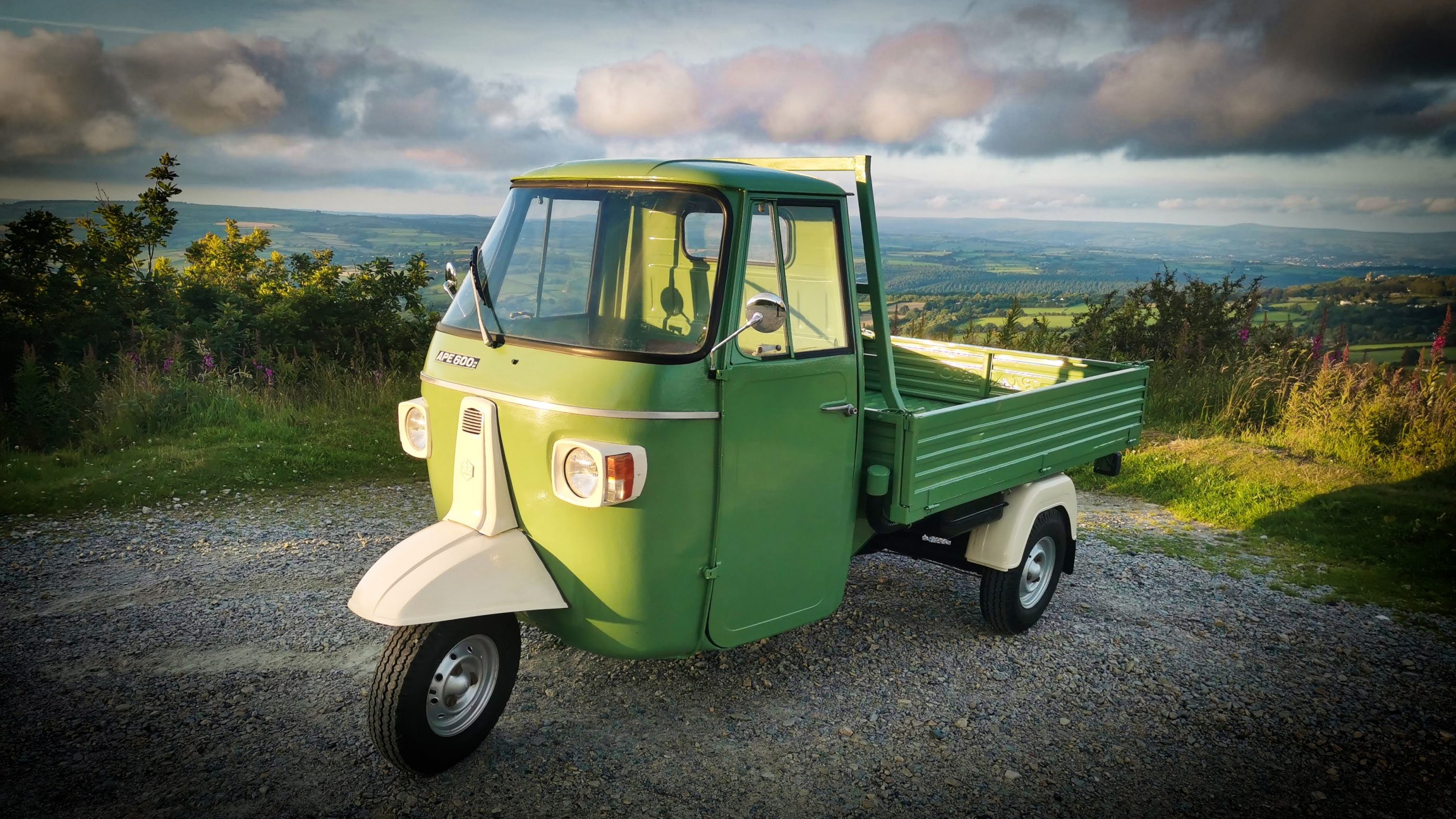 The Piaggio was built in 1978 in Italy and was bought from the importer in Wales in May 2021. A 2 phase project began with a full restoration over 3 months. The little 187cc engine was rebuilt and brought back to life to make sure it could use every ounce of its 11 horsepower output. After all, it was going to need it with what Steve had in mind for it…
A lot of thought was given to how to make this camper build as light as possible so the 600kg payload was maximised and so the 4 speed gearbox could cope. Once the Ape was registered in the UK as a historic vehicle, phase 2 was ready to begin.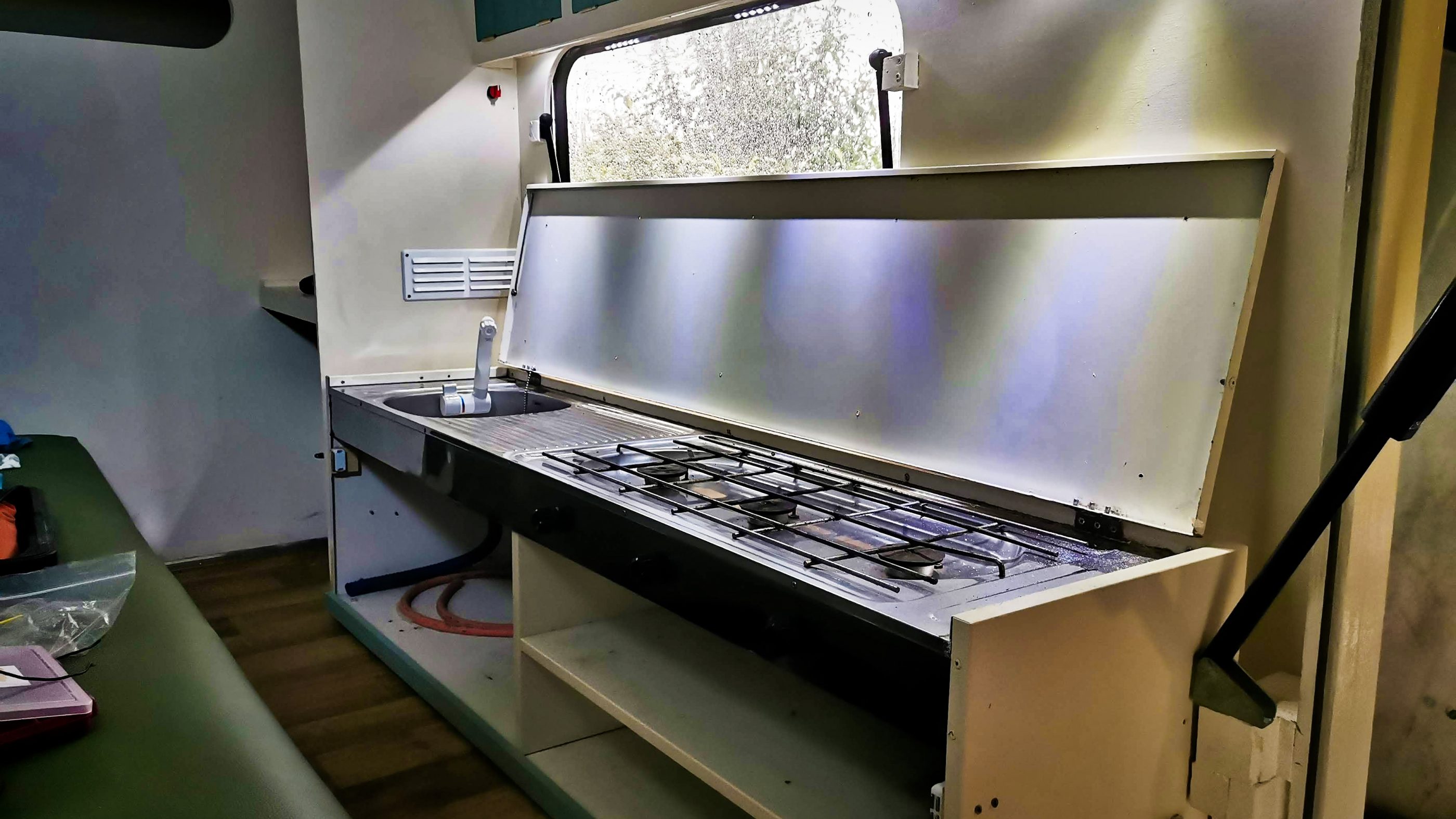 Designing and building a lightweight, self-contained camper pod took a lot of head scratching and reams of paper were used in sketches as ideas were thrown around. Eventually, a camper pod was built that slides in and out of the truck back and rests on adjustable legs. Weighing in at a pretty reasonable 125kg unladen, the pod was ready for its interior fit out.
A motorised rock and roll bed (which seats 4 and sleeps 2) was fitted, along with a motorised tailgate so the unique kitchen pod could be rolled out and used outside if desired. Along with a 22 litre compressor fridge, 10 litre separate hot and cold water tanks and 3 burner hob, sink and mixer tap, a 150 watt 12v immersion heater that uses excess solar energy once the battery is full, was fitted. This was powered by a full solar set up which includes a 170 watt solar panel and 110ah leisure battery using a PWM charge controller.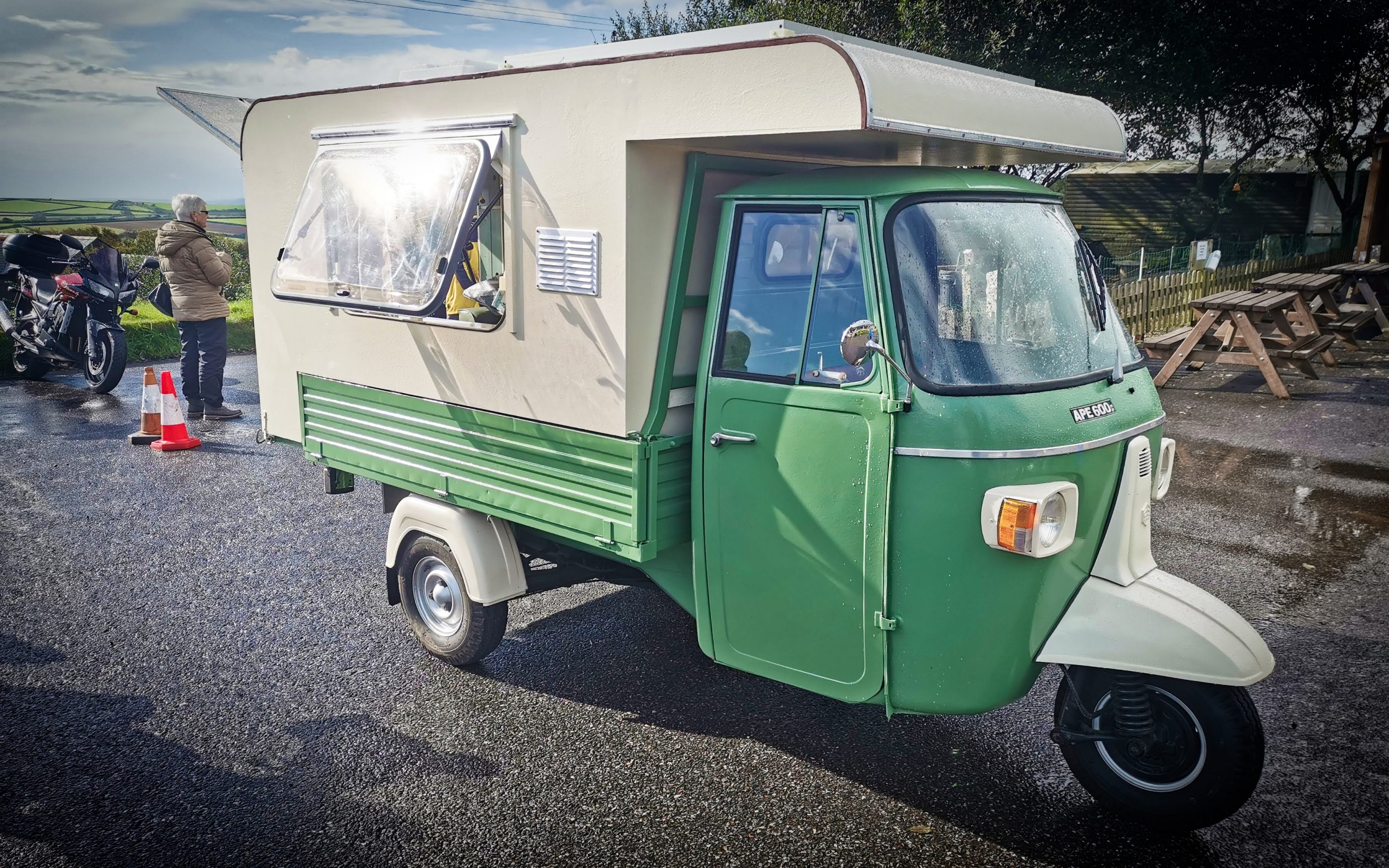 This beautiful Piaggio already had a cult following in Italy before this unique conversion, but now it's going to be loved the world over! These vehicles last forever, and most things can be fixed roadside with just a few basic tools, with the 224cc 15hp upgrade kit taking only 2 hours to fit with nothing more than a 13mm spanner, pliers and screwdriver! Keep an eye out for this stunning creation while on your travels and be sure to give Steve a wave!