This van takes efficient design to a whole new level. With seating for four, three removable bunk beds, a fitted kitchen, and a fully enclosed shower, and rooftop bike racks, the Next Gen has everything a family needs for epic road trips. Even with all that functionality, the team at Outside Van completed this 2018 Mercedes-Benz Sprinter campervan conversion with weight distribution and reduction at the core, making this one efficient and smooth ride.
They have thought of everything on this build, from the Webasto Air Top 2000ST Diesel Heating System to the integrated sunshades, every inch of this van has been fitted for efficiency and comfort.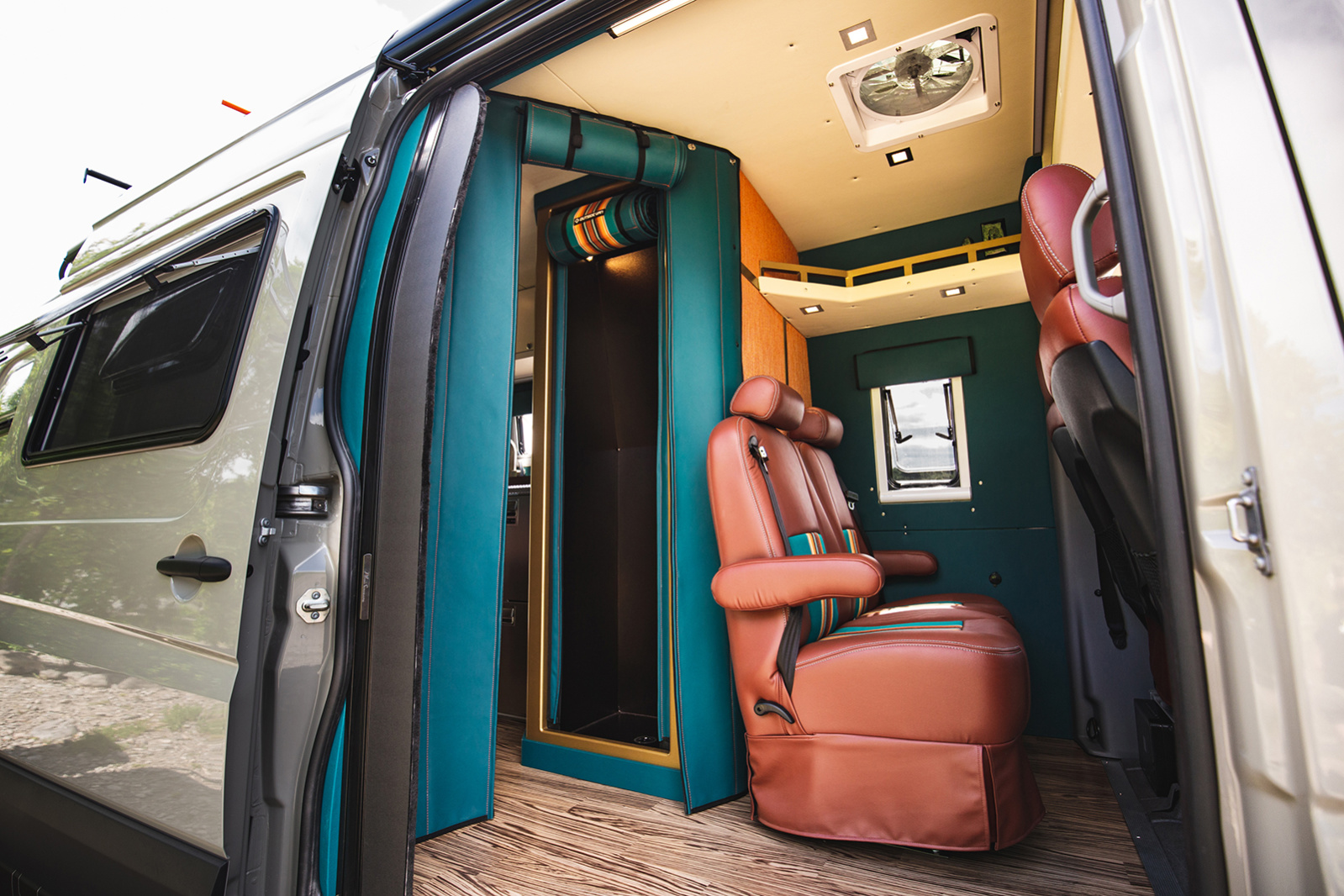 Practicality and Efficiency
With three fold-away bunk beds, there's plenty of room for everyone to sleep without beds taking up all the prime real estate in the day. And who doesn't love the entertainment of watching someone trying to climb onto a suspended top bunk? For those who love the outdoors, you can easily spend weeks off-grid in this 4×4 campervan.
Off-Grid
The solar panels, fully integrated water system, and heating system are built for the most remote adventures. And the fully-enclosed stainless steel shower not only looks impressive but is perfect for hot showers after a long day of hiking or cycling.
Plus, this 4×4 campervan is equipped with so much clever storage space there's room for bikes, helmets, skis, you name it, without feeling the least bit cramped or claustrophobic. To top it all off, the interior style of the Next Gen is timeless. A retro throwback of cobalt blue, brown leather, and wood finishes have a timeless finish that means you can travel in style.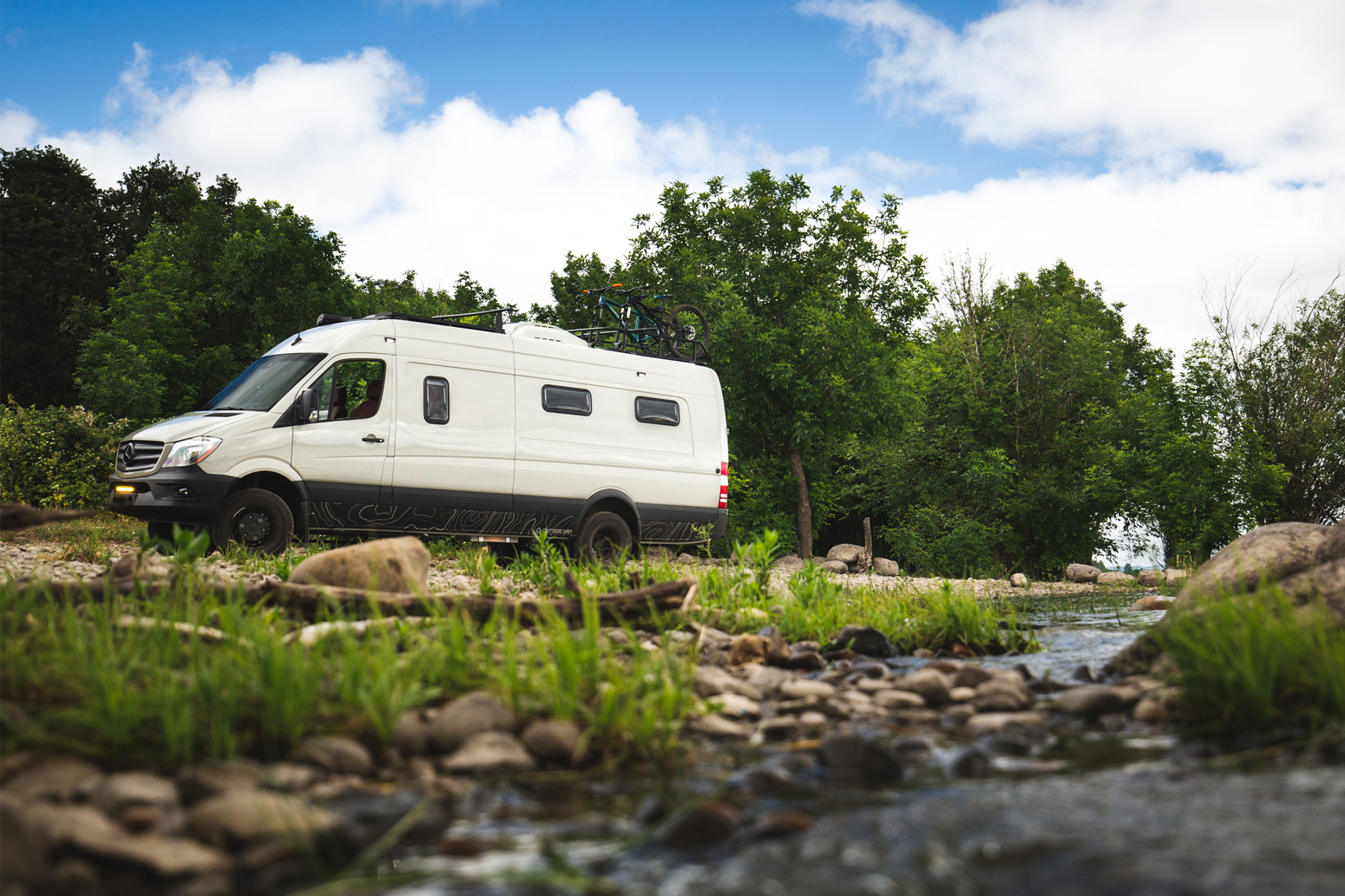 Costs
Of course, none of this comes cheap. This Mercedes-Benz Sprinter campervan is a cool $289,500. But if you've got that to spare, family holidays will never be mundane again. And considering this van conversion is a literal mini home on wheels, it's well worth the price tag.