Giving up everything you've ever known and stepping into the unknown of a more nomadic lifestyle is life-changing, to say the least.
But deep down, doesn't everyone dream of leaving the boring nine to five routine behind, taking on an epic van conversion, and just hit the road?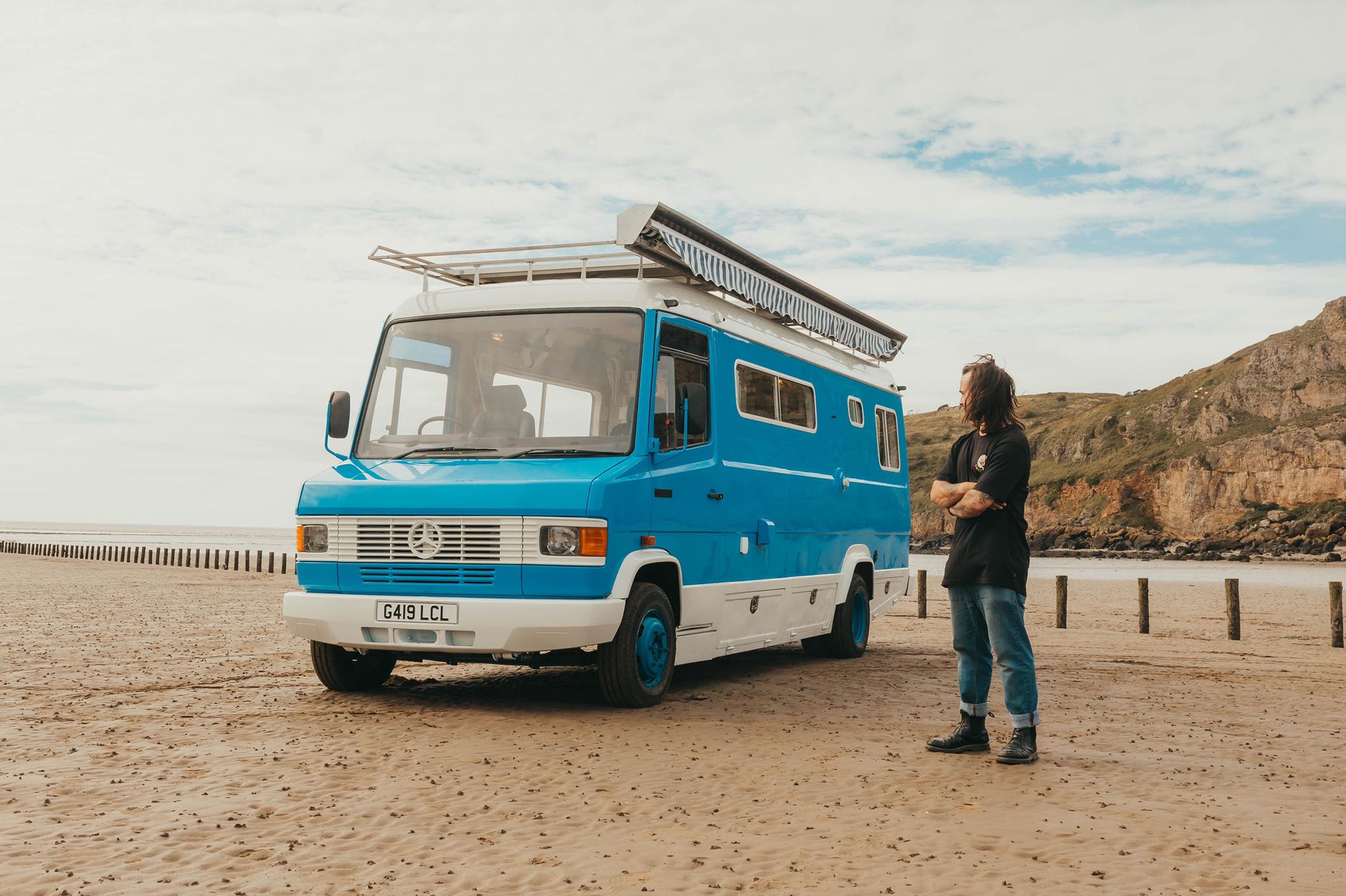 That's exactly what Ashley, the man behind Supertramped Co decided to do. And after the overwhelming feedback from his first conversion, Ashley soon realised he could harness his talent to create these beautiful machines and share them with others too enjoy.
He now had much grander dreams of helping others take the leap into the tiny home lifestyle and do the same.
And so Supertramped Co. was born. This talented company creates bespoke spaces for tiny home dwellers, regardless of where or what the home is. And trust me when I say, you will be blown away by their creations.
Introducing Ernie: The T2 Mercedes 609D
Ashley's latest creation is dubbed 'Ernie'. Ernie is a T2 Mercedes 609D light truck and is about the size of a minibus, but it is far from that inside. Following the client's brief of a surfer shack, shabby-chic interior look for their micro home, Ashley went above and beyond to deliver that and more.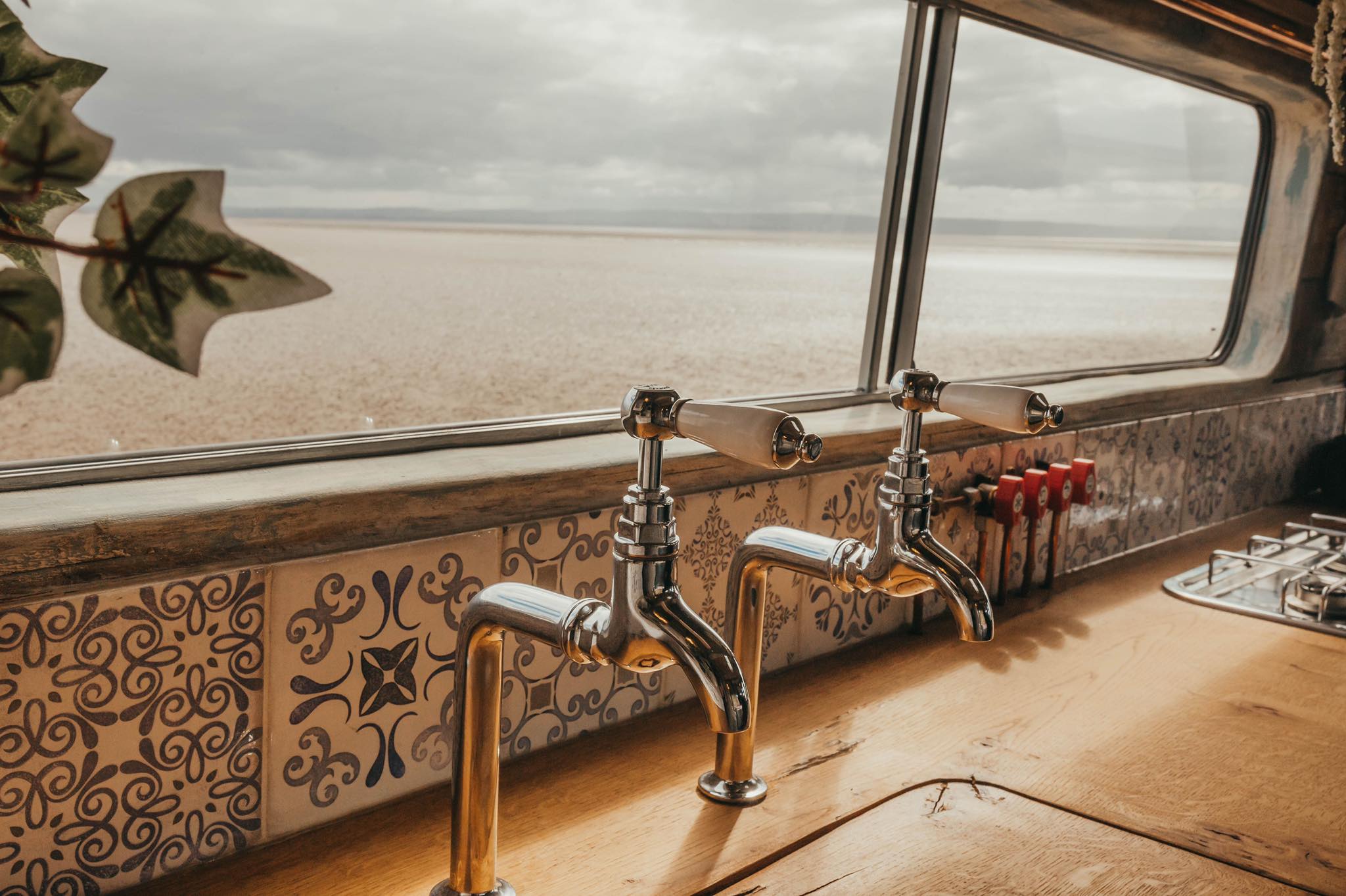 It took Ashley around ten months to complete Ernie and as he describes, it was a learning curve for him. But in the end, all the pain has lead to incredible gain.
The van has a separate sleeping area and a working kitchen, shower, toilet as well as a dining area. To fit all that into this van is incredible in itself and took some ingenious design work. Not to mention the standard of finish that has been achieved.
But Ernie isn't just any old tiny home, it has an Alexa Dot installed that interacts with the lighting and built-in speakers that can be found throughout the space. These include zonal lighting that is both touch and voice-activated, with no less than six home cinema speakers built into the roof. Movie night under the stars, anyone?
CAPTURING THE BEAUTY OF TIME, THE SENSE OF HAPPINESS, AND THE TECHNOLOGY OF THE MODERN WORLD.
The kitchen has all the comforts of a modern home including a Smev oven, grill, and hob.
There's also a Thetford fridge & freezer integrated into the build of the cabinetry for a seamless finish. The Plymouth-style sink fits in with all the rustic wood that lines the walls and ceilings. The sink even has a cut-out piece of counter that fits over it to make a solid countertop if more prep space is needed.
In the kitchen, there are also several great storage spaces hidden in bespoke draws. Some can act as an extra table or prep surface if needed. Others allow food storage and even a wine drawer that pulls out.
I think that's a must-have in any tiny home, right?
The dining area that shares the kitchen space has ample seating space as well as a dining table to eat at. The whole area feels spacious and bright because there are windows on either side of the van allowing natural sunlight to flood in.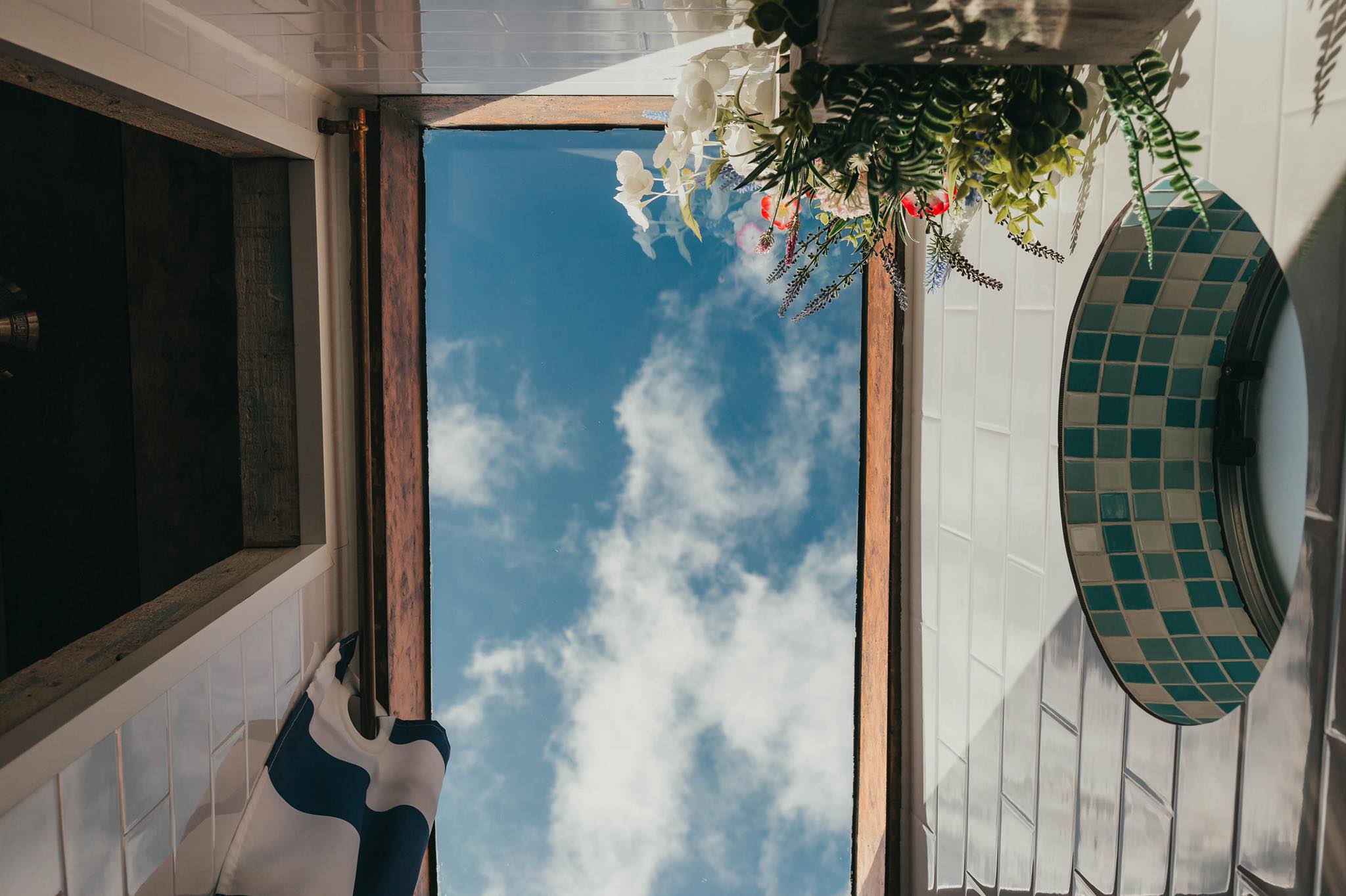 There is also a heater installed to keep Ernie nice and toastie in those winter months.
With all these electrical appliances and points that make Ernie so functional, there needs to be a pretty substantial power source. Ashley has a done brilliant job of finding several solutions to this issue.
Ernie has 400w solar panels on the roof and an MPPT charger to convert that energy to usable electricity. The van also has a split-charge system that draws electricity from the alternator to charge two battery packs.
If that wasn't quite enough, the van also has a Victron inverter that allows the van to turn battery charged electricity to mains-style electricity to run some of the larger appliances.
The toilet is a Jabsco marine toilet which has a system of recycling the water and cleaning it. The van even has a UV steriliser and a reverse osmosis system to make the water safe for drinking. There is also a sealed boiler to provide a certain amount of heated water for the sink or shower.
Ernie also boasts a great amount of extra storage. Under the bed, you will find a large storage box that can be accessed from the rear of the van when the doors are open.
Plus, there is other hidden storage under the dining seats. There are also plenty of nooks and drawers in the van that provides plenty of space for everything you would need to get away from it all and hit the road in comfort.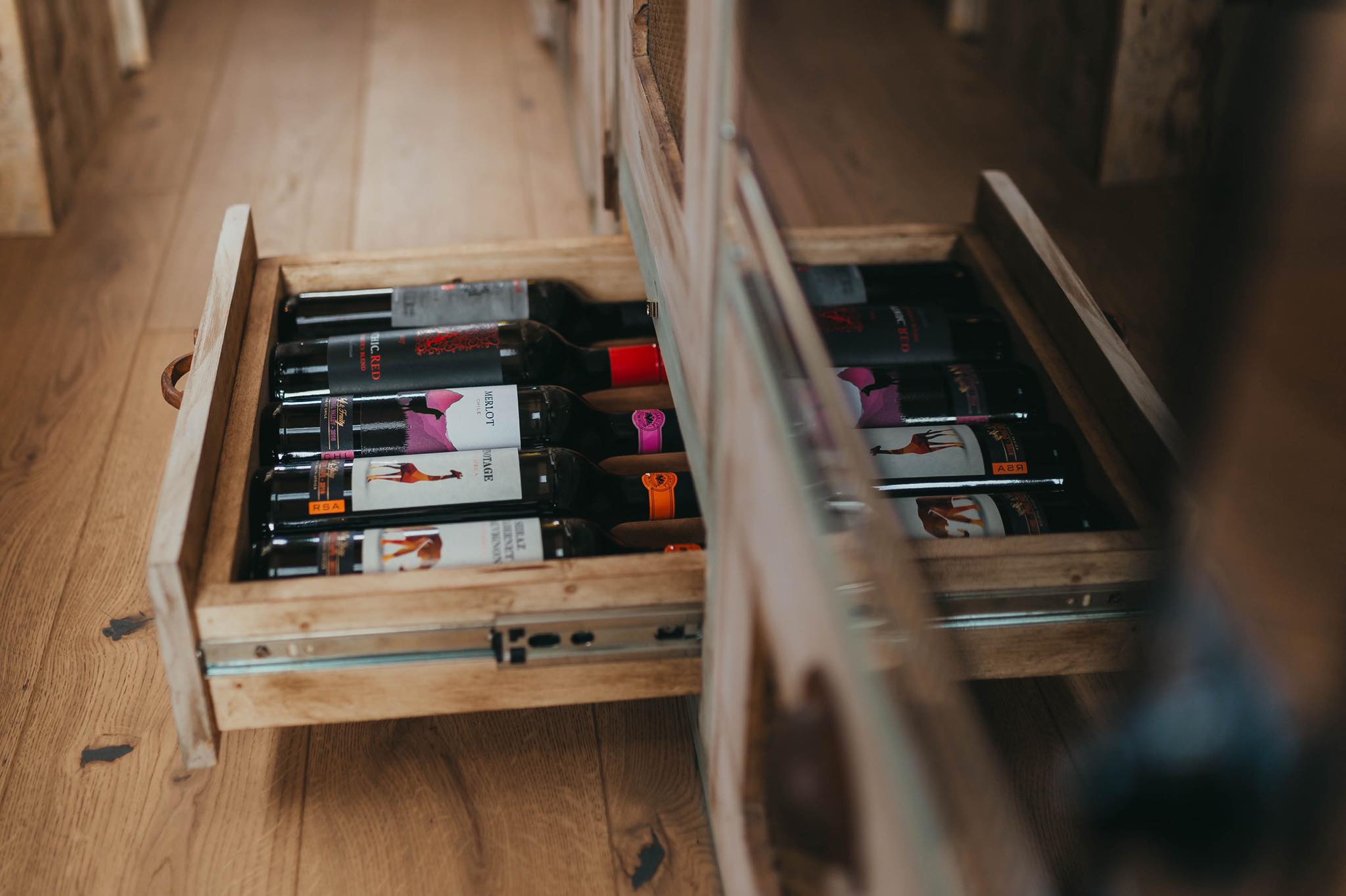 All of these functional features are perfectly offset by the immaculate interior design and decoration of Ernie. His new owners were pretty clear they wanted their van to look beautiful and Ashley has definitely delivered.
Ashley has used retro fixtures and fittings to finish off Ernie's look and give it a rustic, beach hut vibe. It's a van conversion that will have all vanlifers drooling with envy.

If you love the idea of a van conversion but have no idea where to begin, Supertramped Co. is the place to visit.
They've done an amazing job on Ernie and you'll find even more inspiration over on their Facebook page.