Anyone who loves retro campervans will tell you that there's nothing sweeter than seeing an old camper van driving up the road or sitting in an early campervan like the Volkswagen campers of the early So Cal days.  
Although the nostalgia is sweet, old campervans are not much for the road these days because they are all pretty much in retirement. If you want to recapture the spirit of the iconic feeling of the classic VW campervan for summer, you are going to have to find a campervan that combines modern comforts and ultra reliability, all mixed with the timeless visual appeal you have come to expect from a classic like the original VW campervan.
And guess what? We think we have discovered just that!
This Westfalia Kepler Sixty Camper Has the Soul of early Van Life days!
Meet the Kepler Sixty, Westfalia's answer for a retro-looking modern campervan. 
It looks a perfect picture of on-the-road fun, doesn't it?  Take one look inside this campervan, and you will agree that it is a combination of retro-style beauty with a modern twist for comfort and convenience.
Even your die-hard old-school Vee'dub fan will appreciate the modern comforts and the experience this classic-style campervan provides for travellers.
So what's inside the Kepler Sixty Campervan?
The design of this campervan offers a glimpse of nostalgia for all retro campervan lovers. As you can expect, the classic two-tone theme permeates the entire design of this VW camper. Even the swivel-style front seats and eating utensils (the plates and cups) carry the classic two-tone signature.  
The excitement this van creates is like the feeling you get when you are eating your favourite ice cream while strolling along a beautiful beach in summer. That's why we feel this will be one of the best campervans for endless summer adventures.
The Kepler Sixty, designed by German campervan builders Westfalia, have used the trusted VW T6 California as it's base model. Westfalia is known for there creative ways of maximizing space, and this Kepler Sixty VW campervan is no different when it comes to its kitchen features. The countertop is flat and houses a pull-up sink and stove.
The kitchen also has a compartment for the fridge and a pull-out table where you can play games or dine with the family.  The counter has lots of storage shelves underneath and push-release cupboards. The LED lighting can also be adjusted so you can read at night without disturbing others.
One of the most retro features of the Kepler Sixty is the bed that is revealed when you fold down the back seats. This snug sleeper is good for two adults—preferably a couple since the bed is a snug fit.  
But that's not all. Another iconic feature of the Kepler Sixty campervan is the pop top that gives you more headroom (a plus for tall people) and another bed. The bed makes for a perfect spot for a child or another guest.  
Another great benefit of this pop-top feature is the additional windows that assist with extra lighting and ventilation. Now, all that's left to make this the total iconic camper is an outdoor shower!
So, does this VW Camper have an Outdoor Shower?
Well, you guessed it! The outdoor shower is housed in the boot, which has enough storage room for you to accommodate more travelling necessities (like your bike or other camping resources).  Just open out the rear door to get access to the rear space.
When it Comes to this Camper, Seeing is Believing!
When you invest in a Kepler Sixty VW California Camper, you are getting a camper van that takes its design cues from the traditional VW van, but with a fresh two-tone retro look. This camper is the answer to those looking for a van that has the conveniences and other upscale amenities typical of the modern motorhome with the nostalgia of the classic campervan. In short, the Westfalia Kepler Sixty takes the complexity out of living the van life.
A Last Word on the Westfalia Kepler Sixty…
I'm pretty sure you are aware that we like this campervan. But in case that slipped by you, here are a few more goodies that make this one of the best modern-retro campervans ever.
Like we said earlier, this campervan can be compared to what your favourite ice cream does to you: it always seemed to invoke a feeling of wonder in you as a kid, and it still does now.
Westfalia had found the secret to making products that capture the essence of the good ole days when campervans got you where you needed to go and did not cause a financial headache in monthly repairs.
Some people fall in love with the Kepler Sixty because of the wonder it brings, but some love it for that super modern yet classic look. Make no mistake about it, the Kepler Sixty has a little something all campervan lovers can appreciate.
It doesn't matter if you're touring a campground or having an adventure in the woods because frequent roamers and weekend travellers alike will love the sense of joy of using this Kepler Sixty VW Camper.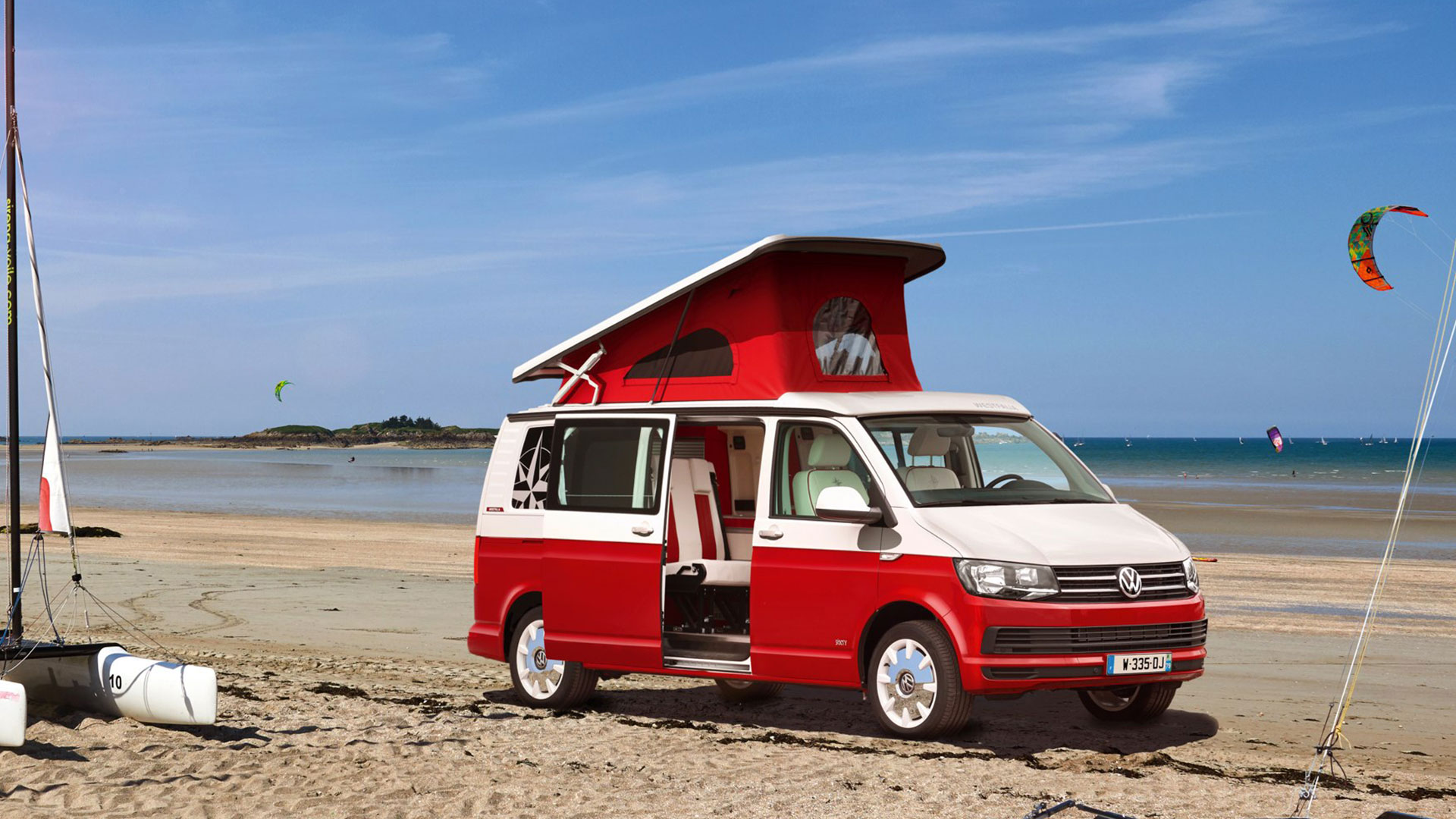 If you buy this campervan, the hardest part may be deciding who to share your adventures with and who's going to take the top bunk.