This Mercedes Sprinter Campervan is like stepping straight into a J R R Tolkien novel. The rustic finishes and wood cladding make this van look like it would be perfectly at home in the Shire. I mean, it even has the Hobbit stove by Salamander – what could be more perfect?
But don't let the rustic finishes fool you, the incredibly talented designers at Supertramped Co have kitted this van out with all the modern features that make life on the road truly easy. The fitted kitchen has an integrated hob and fridge, deep copper sink and enough storage for all the kitchen necessities.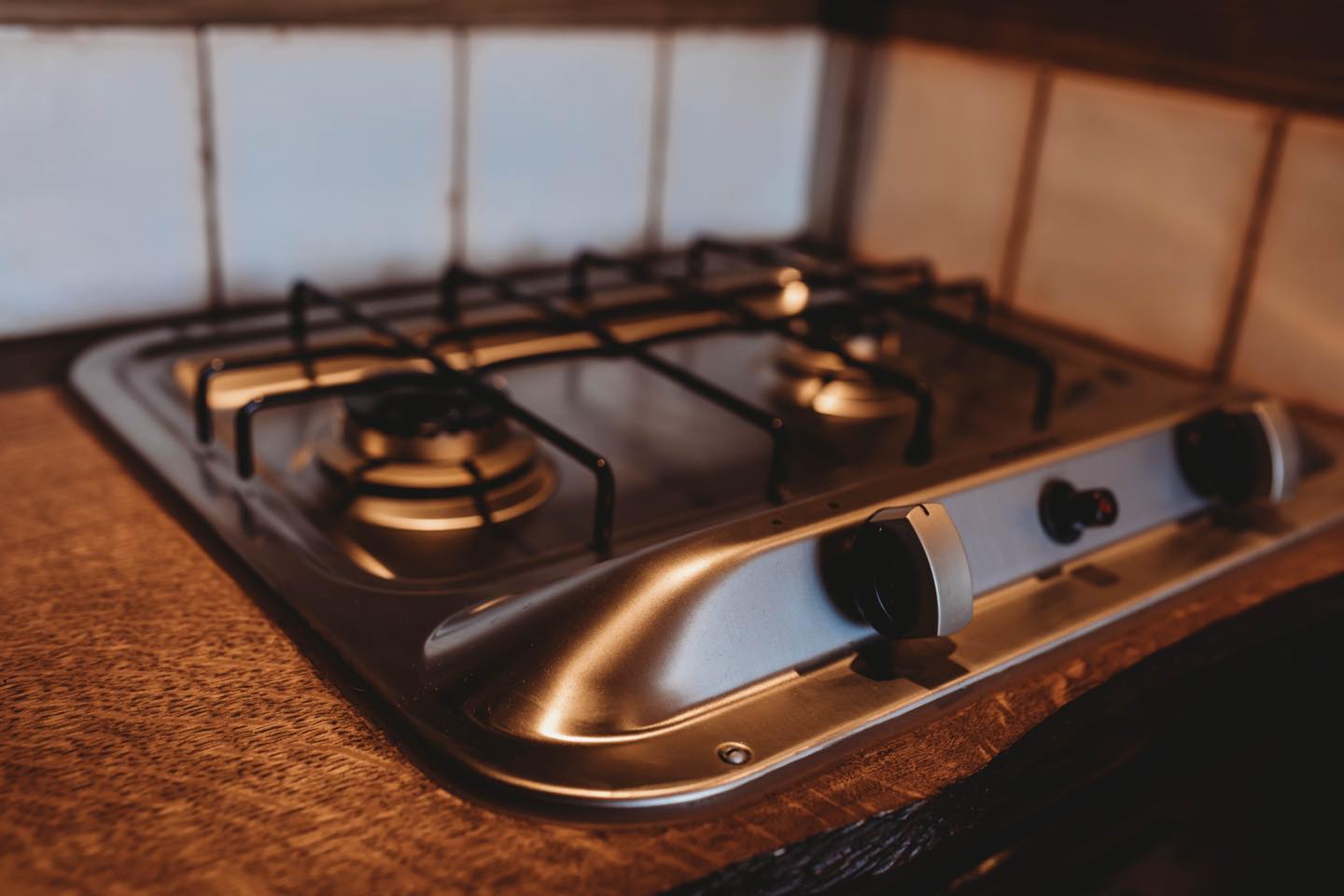 It also comes equipped with a deceptively large shower and a 100L fresh-water tank. Bet you won't get all that in the Shire. The surround sound is a great bonus in this van, and the full-length bed makes it perfect for nights laying under the stars listening to music on the Bluetooth speakers. Overall, it's the attention to detail that makes this van truly unique. Every finish was meticulously chosen to add to the rustic fantasy yet function was still top of mind with a large storage area in the back and a Lagun pivot & adjustable table mount for those days when work calls.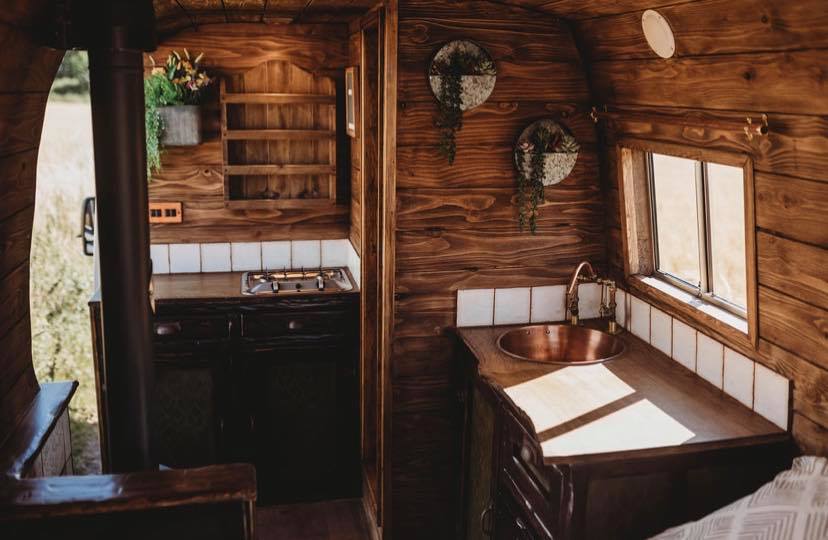 And when it comes to efficiency, Faith doesn't disappoint. She has a 100w solar panel, underslung gas tank, and a Forcali Room Sealed Boiler – everything you need to keep appliances charged, water hot, and feet toasty on the road.
Taking eight months to convert this Mercedes Sprinter campervan into a rustic retreat, Supertramped Co. has really outdone themselves on incredible design and flawless execution. Commissioned by the client for himself and his daughter, Faith (who the van is named after, of course), is going to be the hub of endless adventures for years to come.
And finally, we need to mention the absolutely incredible photos taken by Simon and Kiana Photography an award-winning photography couple based in Somerset, U.K.