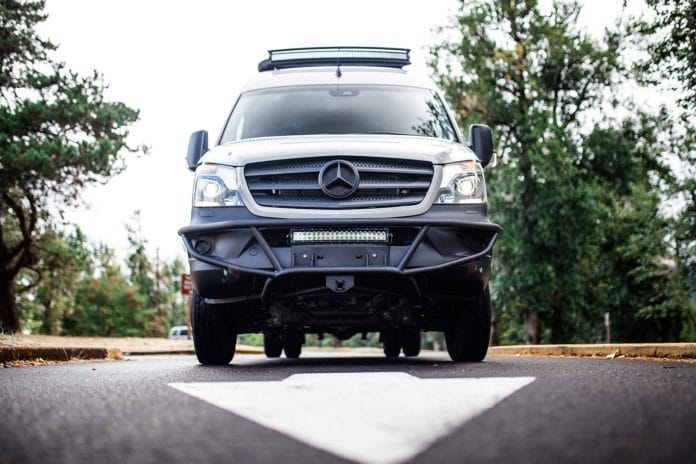 Ever fancied just jumping in a van and going on the most epic VanLife Adventure?
If the answers yes, well, you are going to need something that will be up for the challenge!
You need a vehicle that can tackle the most challenging terrain, so 4-wheel-drive is a must. It has to be sustainable yet give you and all the family the comforts of a first-class jet.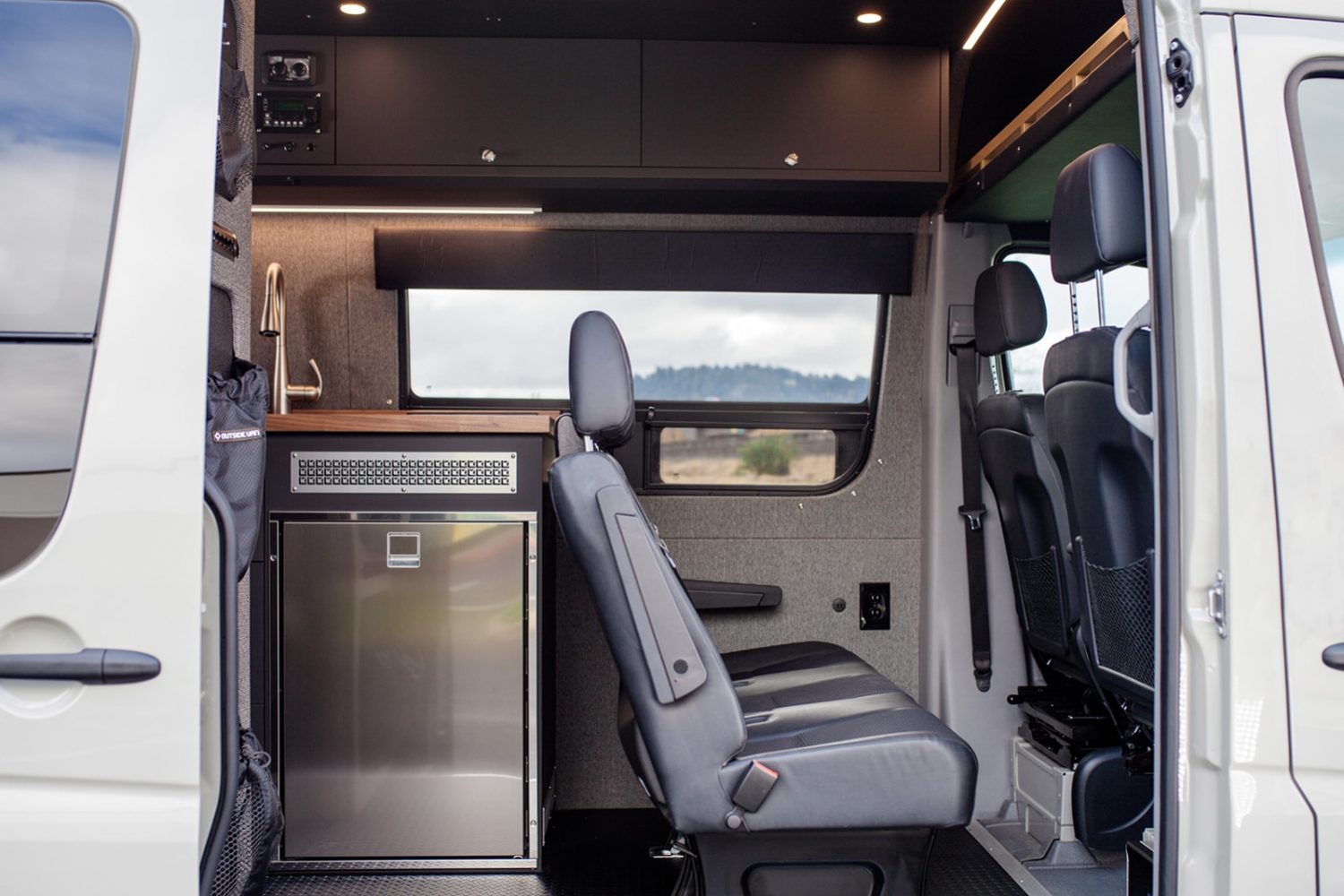 If we had to pick just one vehicle here at VanLife Adventure, well, I think we have just gone and found it.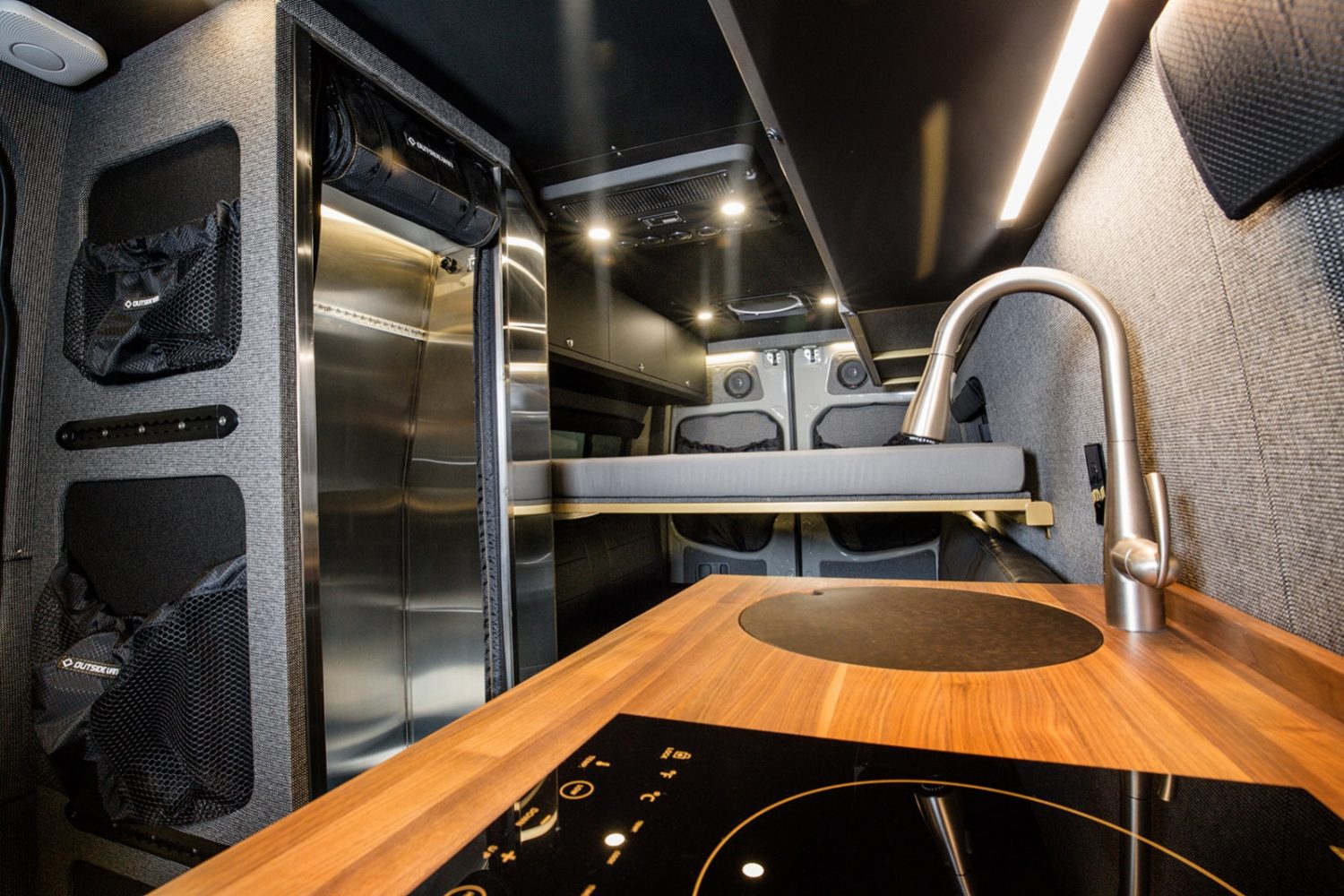 Check out 'AMP Van', a seriously cool Mercedes-Benz Sprinter expedition campervan brought to you from the people over at OUTSIDE VAN!
This 4×4 Goliath is a Peak Series custom build that was designed for someone who wanted all the mod-cons of a home all the while travelling in luxury on their own epic adventures.
This is like a regular campervan, except it goes to the gym every morning and bench presses mountains in the afternoon.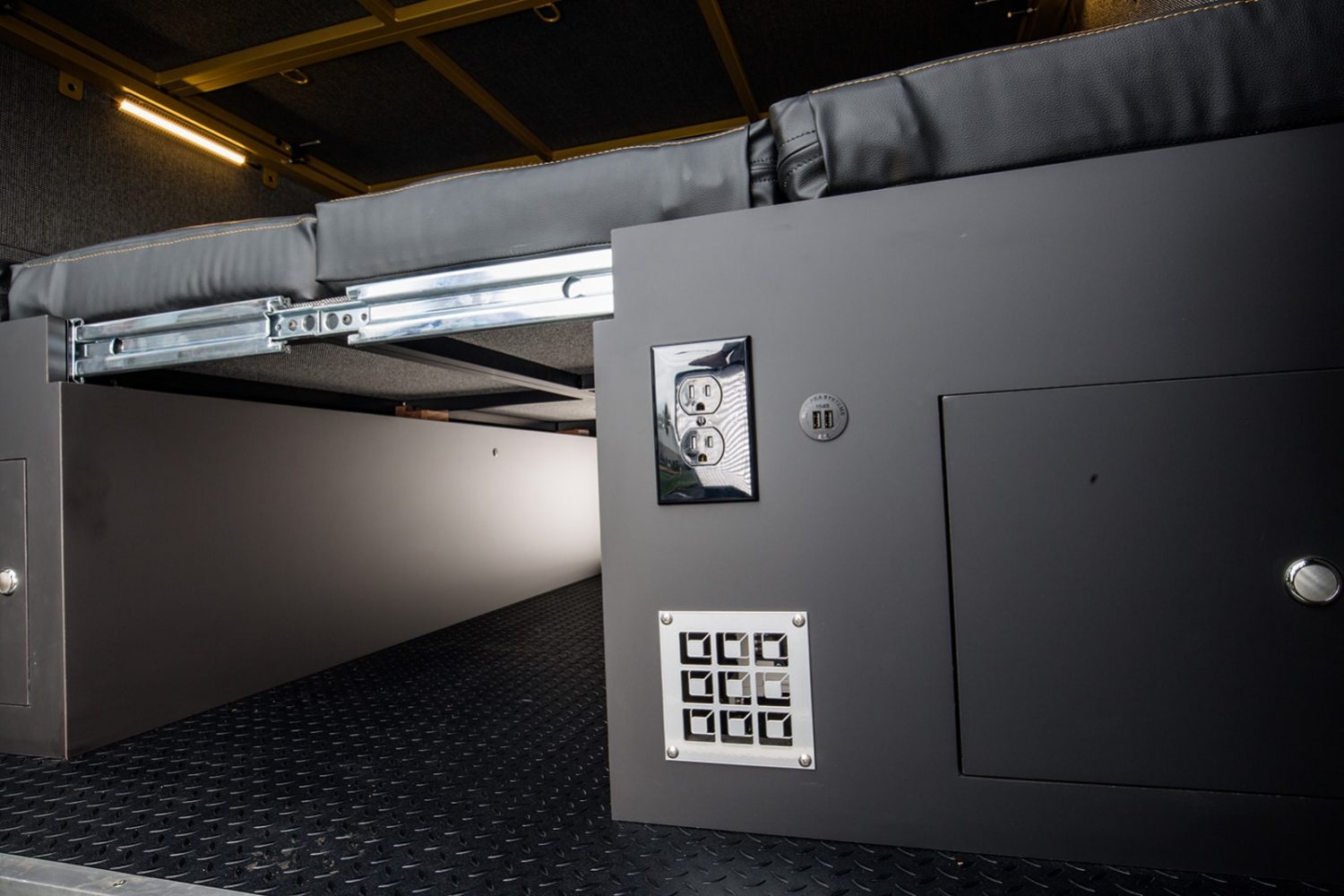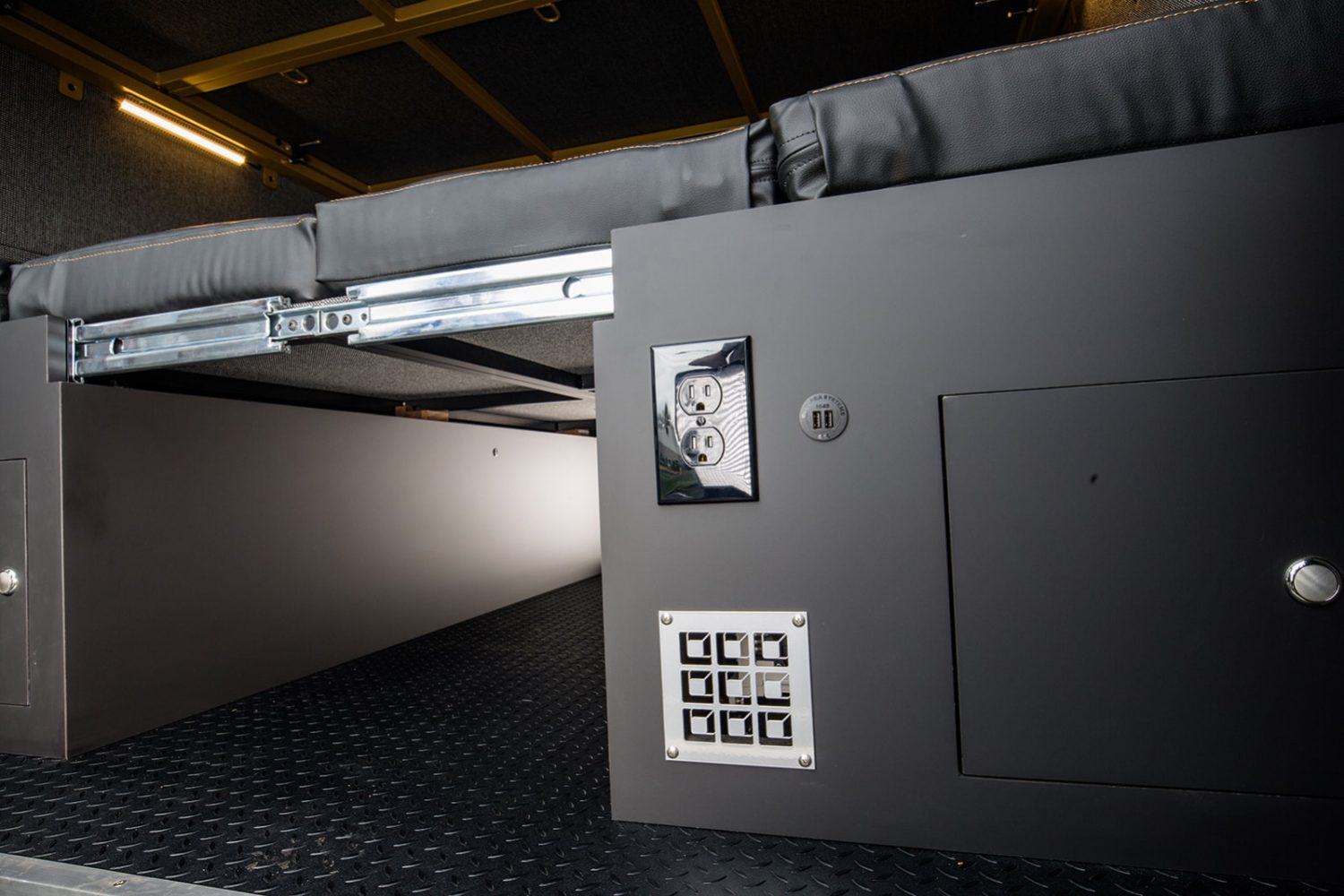 Finished in Stone Grey, the team over at OUTSIDE VAN had left no stone unturned when it came to constructing the ultimate expedition campervan…
Being the LWB variant, (170in for the American reader), this Mercedes-Benz Sprinter can accommodate you and the whole family. All while taking on the toughest Vanlife Adventures.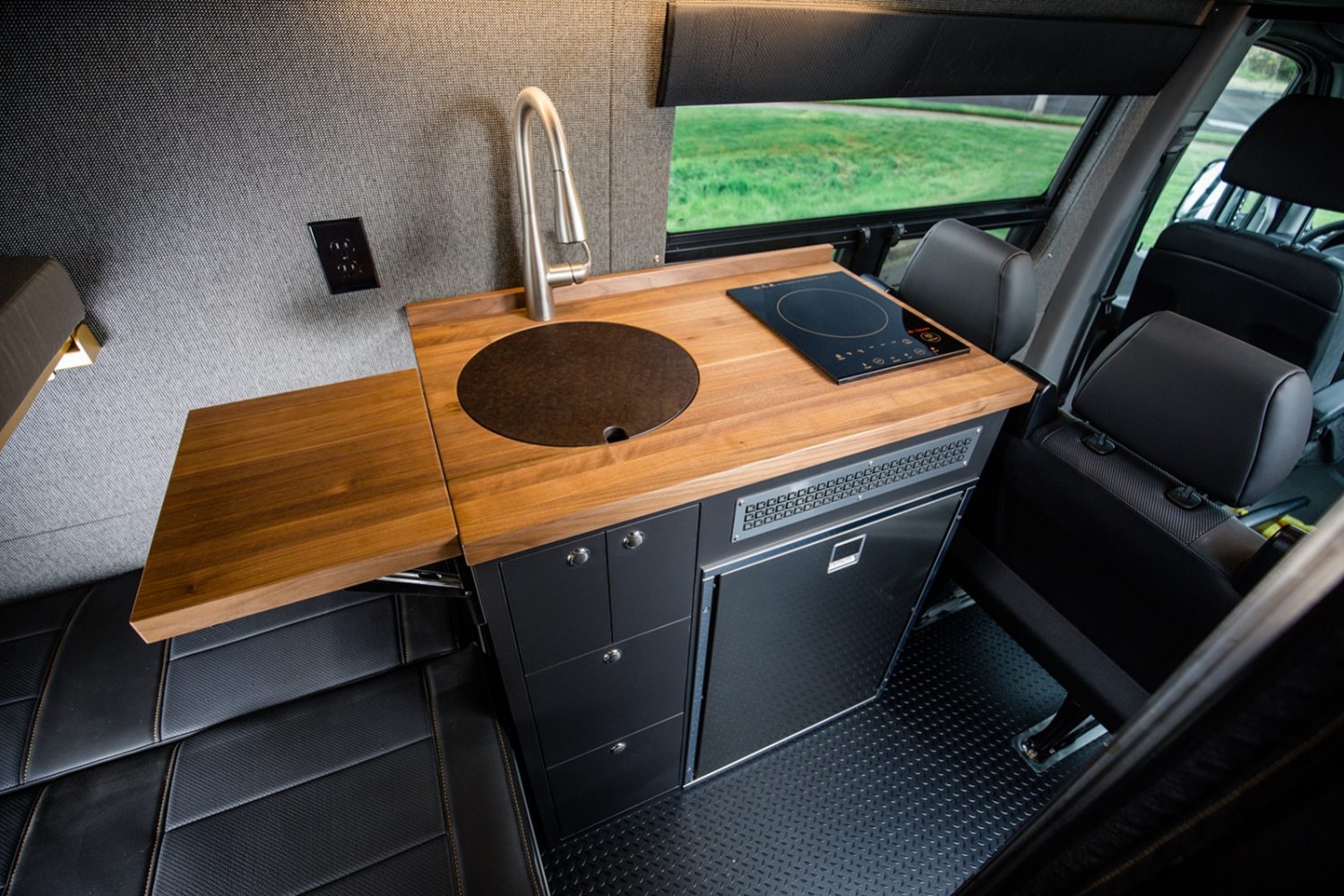 This guy eats regular campervans for protein!
Inside, you will find a three-panel bed that provides all the guests with a comfortable and large sleeping area. You will also find a sliding bench that can also double the sleeping space.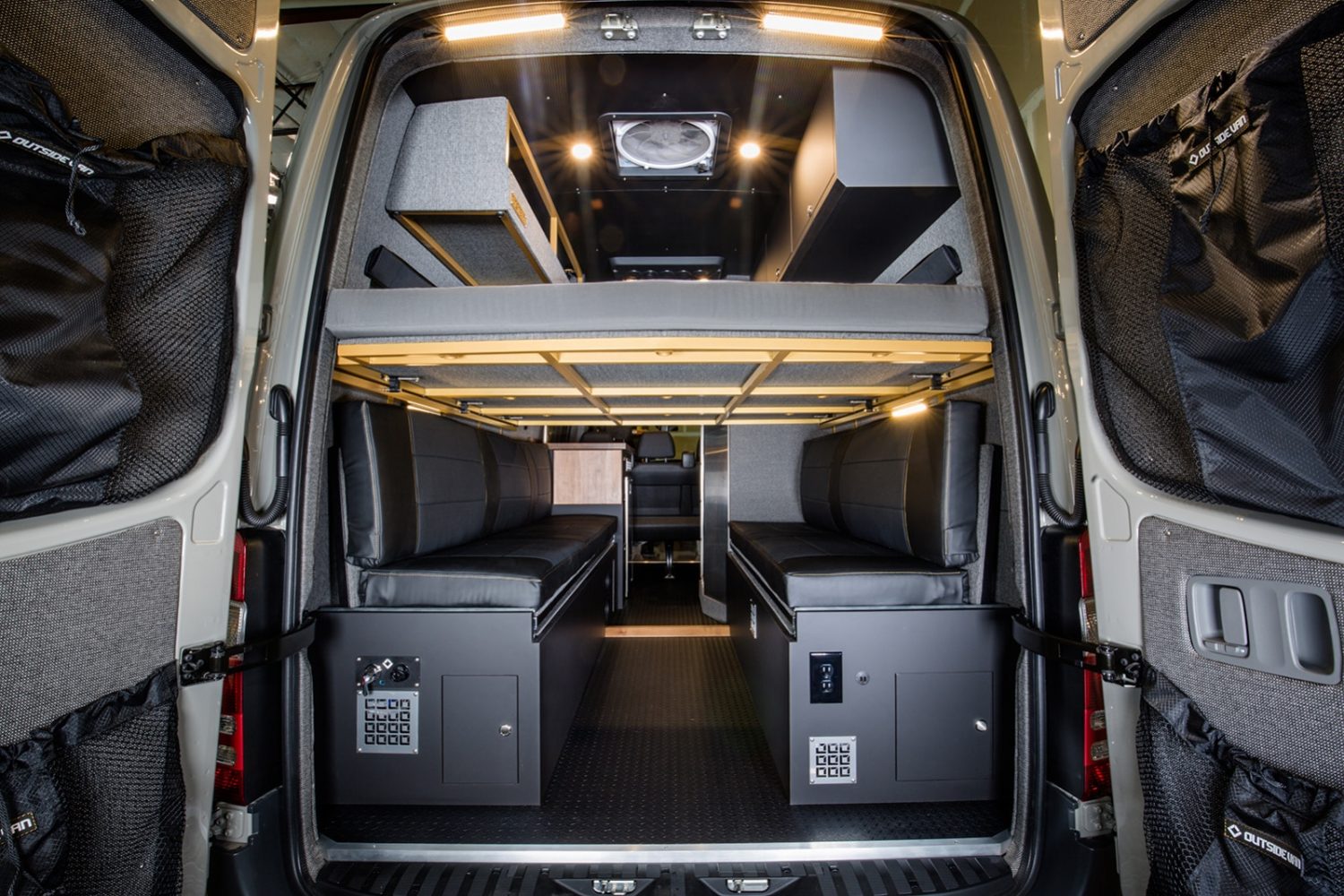 Another cool feature is that this is fully removable. This allows the rear section to be used as a great spot to sit and take in the views of whatever mountain you decide to conquer that day.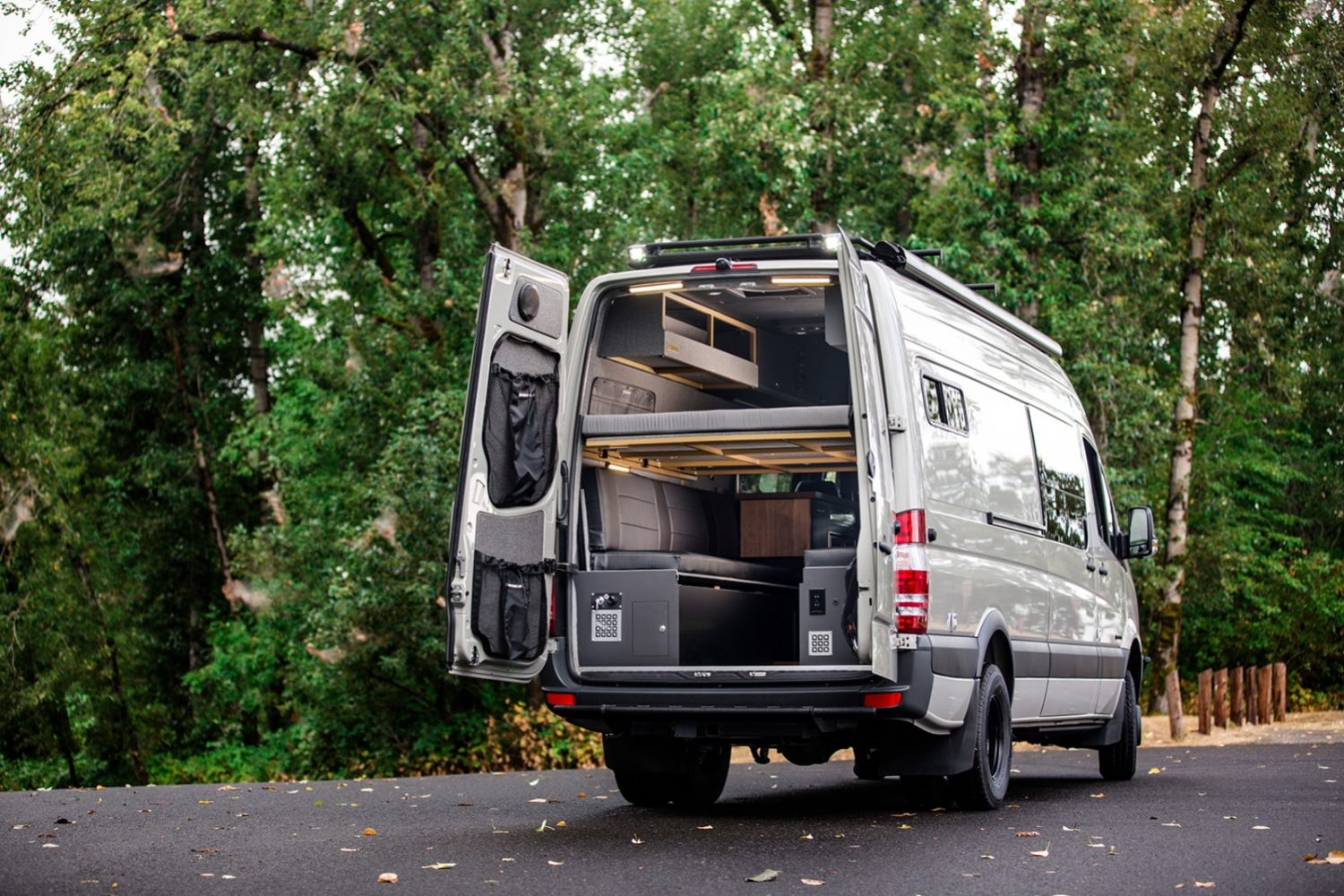 When you get hungry, why not cook up a proper meal with its fully-equipped kitchen!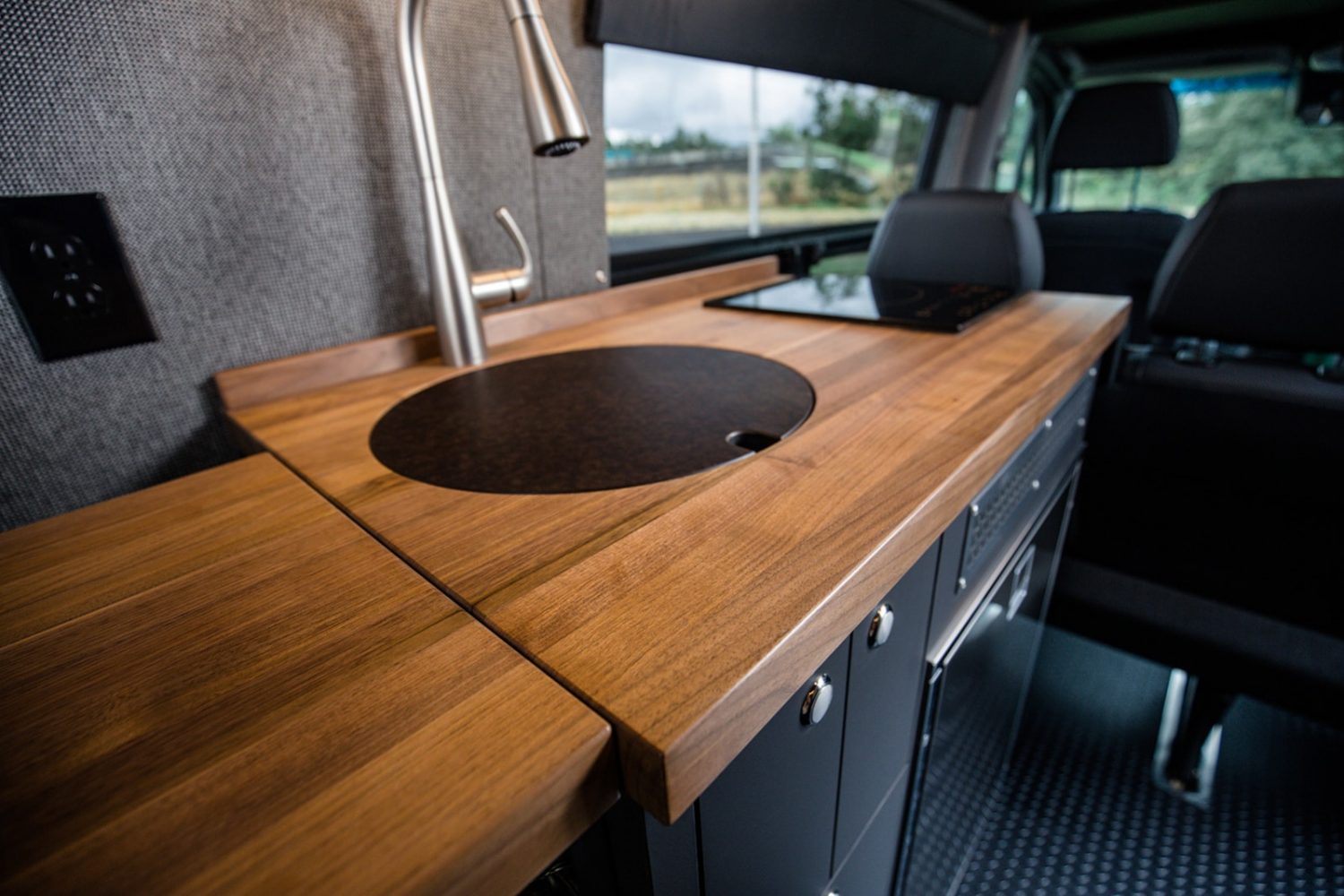 And after a long day of all that exciting exploring, take a jump into the fully enclosed shower to get clean for the next day of awesome adventures.
All in all, this is one of the best Mercedes-Benz Sprinter campervan conversions we have seen to date.
OUTSIDE VAN, bravo on such a fantastic build!
Subscribe to our Monthly Newsletter!
No SPAM, just awesome content!