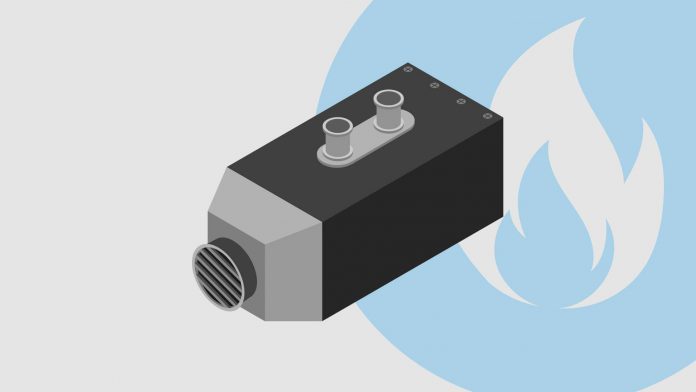 Overview
One of the biggest questions people ask when they start a self-build campervan project is "How do I warm up my campervan in winter?"
Campervan heating has to be one of the most common subjects asked when people first start out on the journey of converting a van into a campervan.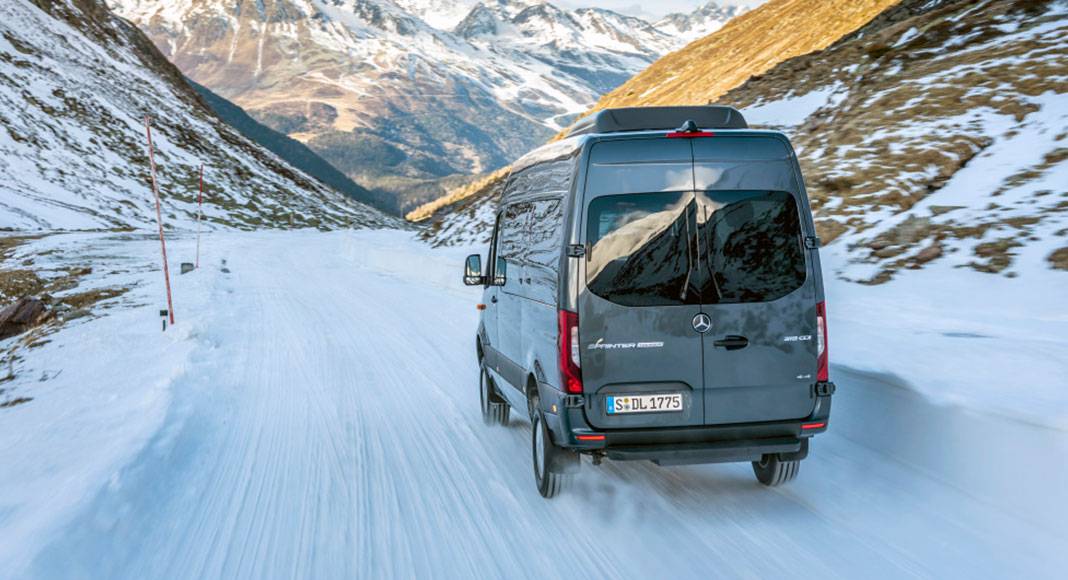 Depending on where you are in the world, and of course, where you intend on exploring, staying warm in a campervan can either make living in a van an absolute pleasure, or it can quickly make you run to the nearest hotel (or pub) for some much-needed warmth!
So, before we delve into the world of what type of campervan heating you should fit into a campervan, we must first have to consider a few valid points when deciding which is the right campervan heating options for you and you're van;
What should I consider before installing heating in my campervan?
Before you decided on what type of campervan heating solution is right for you, there are several factors to take into consideration.
Planning it well from the very beginning will ensure you find a heating solution that is suitable for your individual needs.
Below, we have listed a few key points on what to look out for when selecting your campervan heating system.
The size of your campervan – When it comes to sizing your heating system, you need to ensure that the system will keep the interior efficiently heated. It would be impractical to install a heater that is not powerful enough for an ample space as this could make the heater inadequate. Likewise, you don't want a heater that is too powerful for a small space. The added cost of a more powerful system may be an extra expense that is simply not required.
Finding replacement fuel sources – Depending on the type of heater you install, sourcing the replacement fuel for your heating system while travelling is going to be a priority. Thankfully, most countries have the infrastructure, so finding diesel, natural gas and dry firewood should not be a problem.
Cost of installation – Installation costs can be a significant factor when it comes to selecting the right type of campervan heating for your self-build project.
Maintenance costs – A adequately maintained campervan heater is vital and so must go through the correct maintenance.
Fuel costs – When selecting a heating system, you should look for a system that is both energy-efficient and affordable.
What are the different types of campervan heaters?
Diesel Heater
One of the most common heating systems for any self-build campervan project or any commercial vehicle for that matter (police van, ambulance van, truck) is a diesel night heater.
Diesel night heaters are a fantastic way of providing an adequate amount of heat in a relatively short amount of time.
What's also a bonus is many of the popular models comes with a remote digital screen.
This allows you to set the temperature of the unit and some even have an in-built timer. No more waking up frozen to the bed!
How does a diesel heater work?
Combustion Process
Air that is required for the combustion is first drawn into the diesel heater from an external pipe. This pipe is usually fitted through the floor.
The air then travels into the combustion chamber where it is mixed under pressure with the diesel fuel and ignited.
This then creates the combustion which heats up the large surface area of a heat exchanger
The combustion exhaust gas is safely expelled through the exhaust system to the outside of the vehicle.
Heating Process
The heaters internal motor draws air in from inside your campervan.
The air then passes around the heat exchanger.
The now warm air returns back into the campervan through insulated pipes (ducting) to multiple air vents located efficiently throughout the vehicle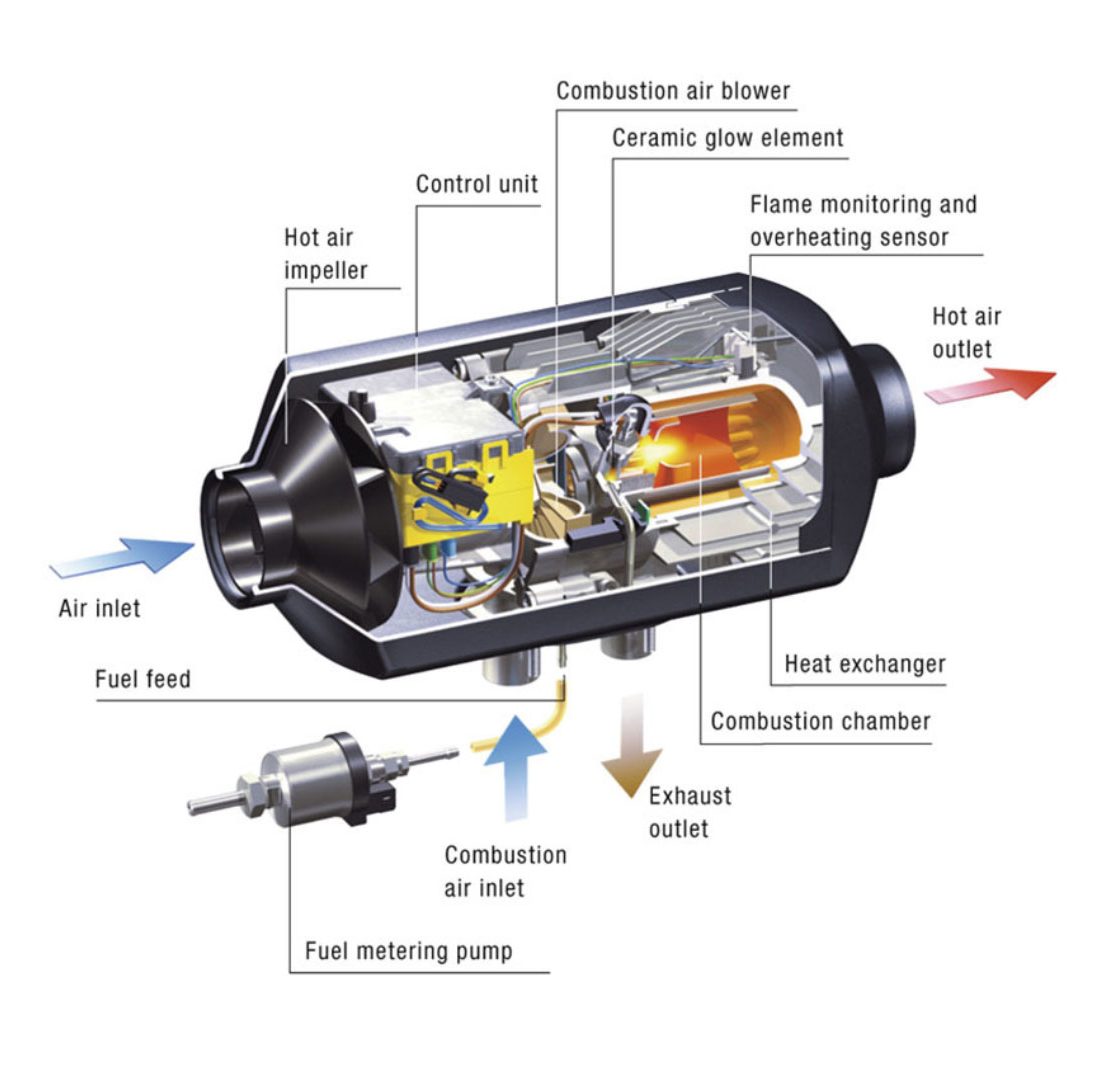 Are diesel heaters safe in a campervan?
The air required for both the combustion process and the exhaust fumes are all safely piped to the outside of the vehicle and away from each other. The beauty of this is that it allows you to use the interior of the vehicle while making it perfectly safe to have the diesel heater running in the background.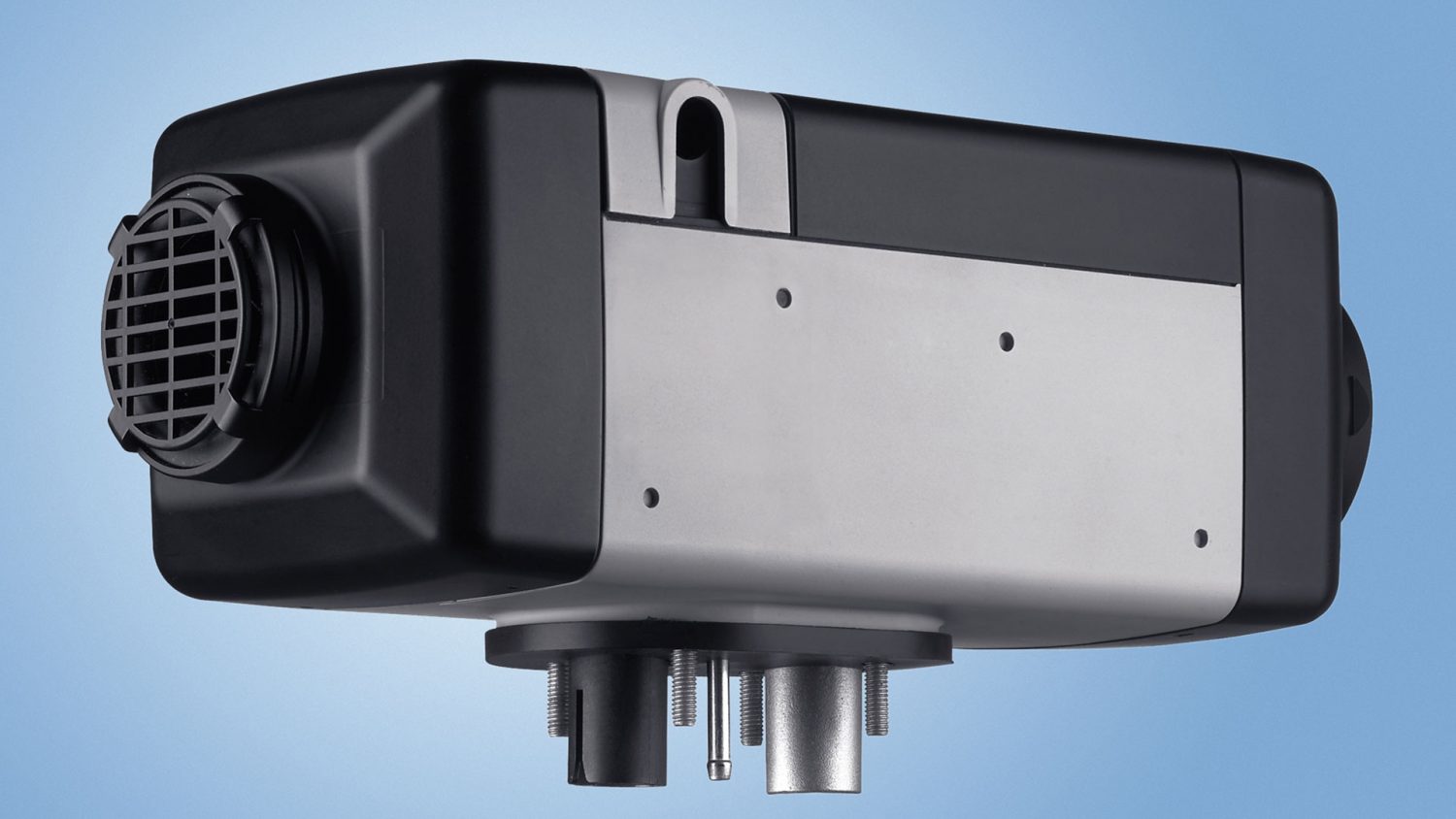 But slow down there Buckaroo; You should always take precautions! Make sure the exhaust pipe is always free from intrusion or any kind of blockage. The diesel night heater should be serviced and maintained regularly and it is always recommended to choose a professional technician to install a diesel night heater.
How much fuel does a diesel night heater use in one hour?
Based on the figures below, a diesel night heater uses on average;
0.25 litres (250ml) of diesel fuel per hour – per 2kW of heat.
| Make | Model | Heat Output (k/W) | Fuel consumption (l/h) | Source |
| --- | --- | --- | --- | --- |
| Webasto | AirTop 2000 STC | 2.0 | 0.24 | Source |
| Eberspacher | D2 Airtronic | 2.2 | 0.28 | Source |
| Eberspacher | D4 Airtronic | 2.0 | 0.25 | Source |
| Planar | 2D | 2.0 | 0.24 | Source |
| Generic | Chinese Heater | 2.0 | 0.24 | Source |
How much electricity does a diesel night heater use per hour?
If you're operating your diesel heater at its lowest heat output, expect to use;
7 – 14 watts of power.
0.58 – 1.16 Amps per hour.
If you're operating your diesel heater at its highest heat output, expect to use;
29 – 40 watts of power.
2.41 – 3.33 Amps per hour.
| Make | Model | Lowest Heat Output (k/w) / Usage (watt) | Highest Heat Output (k/w) / Usage (watt) | Source |
| --- | --- | --- | --- | --- |
| Webasto | AirTop 2000 STC | 0.9 / 14 | 2.0 / 29 | Source |
| Eberspacher | D2 Airtronic | 0.85 / 8 | 2.2 / 34 | Source |
| Eberspacher | D4 Airtronic | 0.9 / 7 | 4.0 / 40 | Source |
| Planar | 2D | 0.8 / 10 | 2.0 / 29 | Source |
| Generic | Chinese Heater | 0.9 / 14 | 2.0 / 29 | Source |
One thing to note is that once the temperature has risen to a comfortable level inside your campervan, the electrical consumption required to maintain the heat will be at the low end of these figures.
Finally, It is worth mentioning that these figures should be used as a rough guide as there are multiple factors that can affect the total power consumption.
Advantages of a diesel heater for heating a campervan
They are extremely reliable.
Operate well in low temperatures (quite a significant benefit!).
You are unlikely to run out of fuel due to the accurate fuel gauge on the van.
Easy to find diesel fuel abroad.
Minimal running costs for both the electric and fuel requirements.
Can be mounted outside of the vehicle, saving space inside.
Provide heat to the van quite quickly (provided you fitted the right KW output to the size of the campervan).
Regulate the temperature with a thermostat.
Some models feature a 7-day timer.
Chinese models are becoming a lot more popular at a drastically reduced price.
Disadvantages of a diesel heater for heating a campervan
Running the heating system can be noisy from the outside.
An older diesel heater or one that is poorly maintained may emit fumes.
Most of the models use a little more electric than a gas heater. Maybe think about installing solar panels.
Pricey; Eberspacher heaters can cost from £600 – £2000.
They need to be serviced and maintained regularly.
WHAT WE THINK
A diesel night heater is our 'go-to' heater when it comes to selecting a heating solution that is both reliable and energy-efficient.
Although the initial cost may be more costly for some, we believe that installing a diesel night heater is a worthwhile investment in the long run
Diesel Heaters we recommend;
Branded Models
Chinese Models
Wood Burning Stove
Imagine the scene; you have been driving all day, you have finally escaped the city, and you find yourself parked up by a beautiful lake. The sun is going down and its starting to get a bit chilly.
You light the wood-burning stove located inside your campervan, and you now have our number two on the list on how to keep warm in a campervan.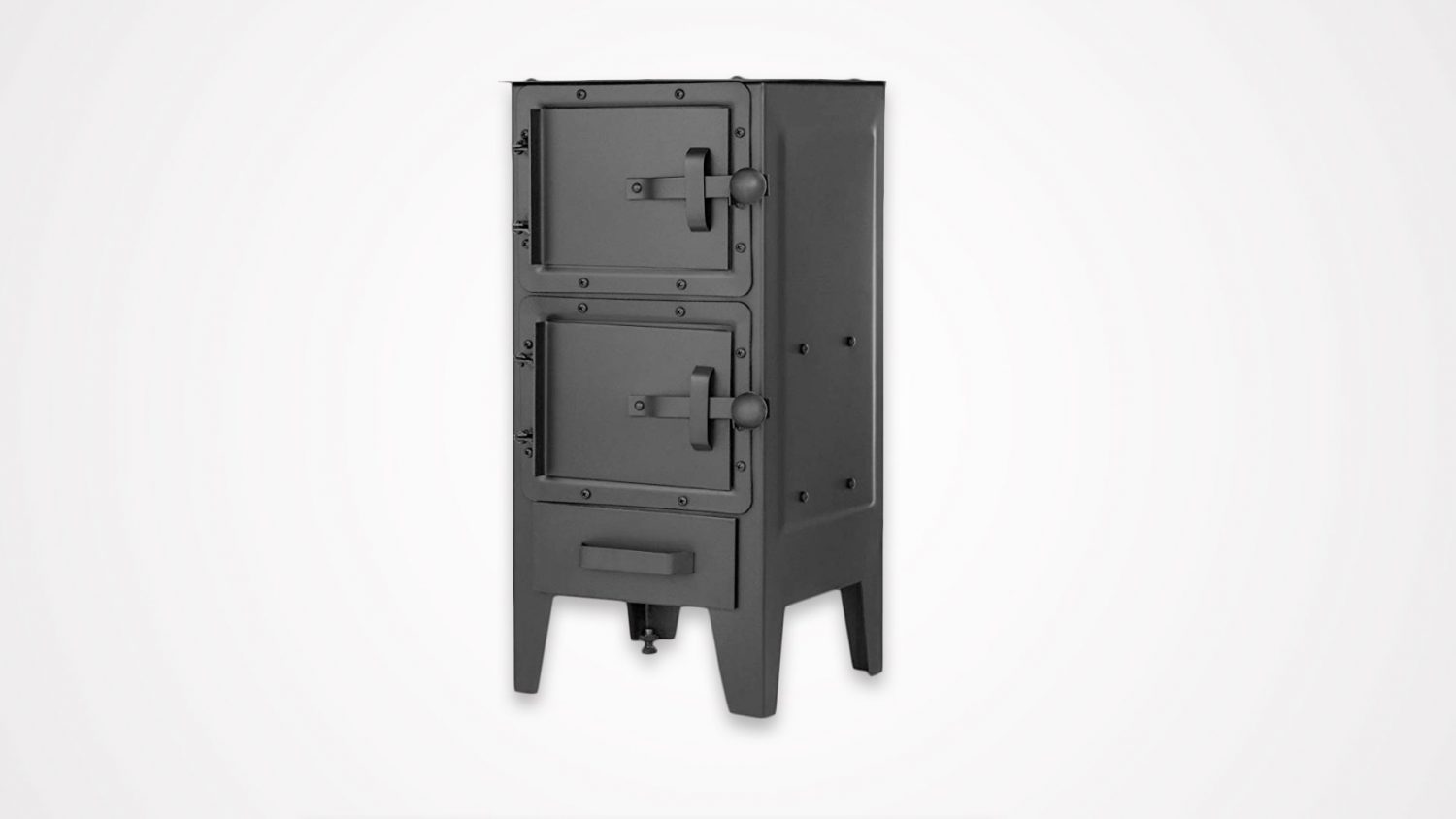 There is something quite beautiful about having a real, roaring fire located inside a campervan at night keeping you warm.
Maybe it's from our early ancestral days when we would all gather around an open fire and do whatever we did back then!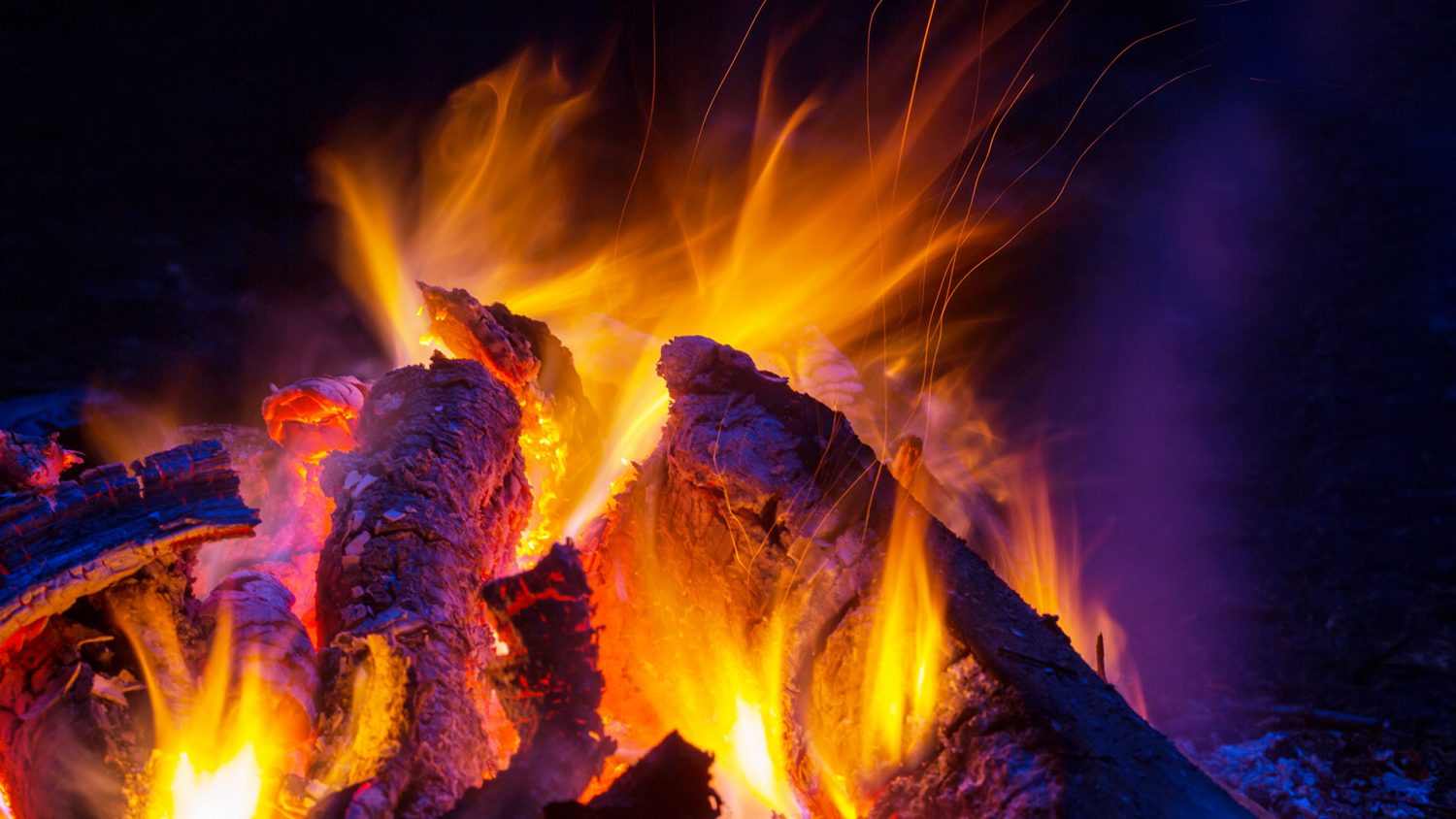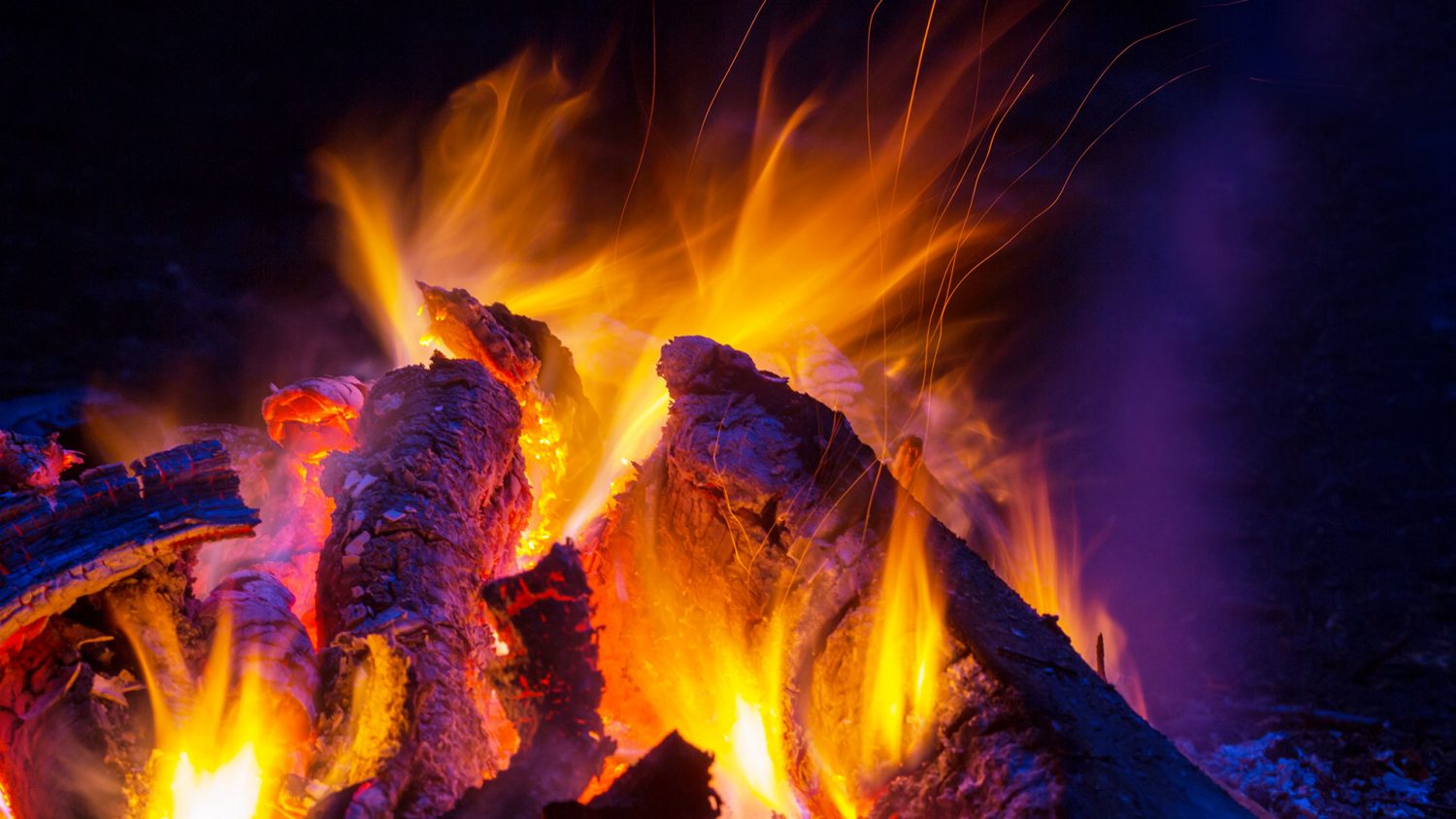 Moreover, for those people who have never even thought about the idea of a wood-burning stove in a campervan – gone are the days where you would only see one in a swanky penthouse apartment or some rural retreat.
More and more wood-burning stove manufacturers (and hobbyists) are now making stoves designed for small and tight spaces.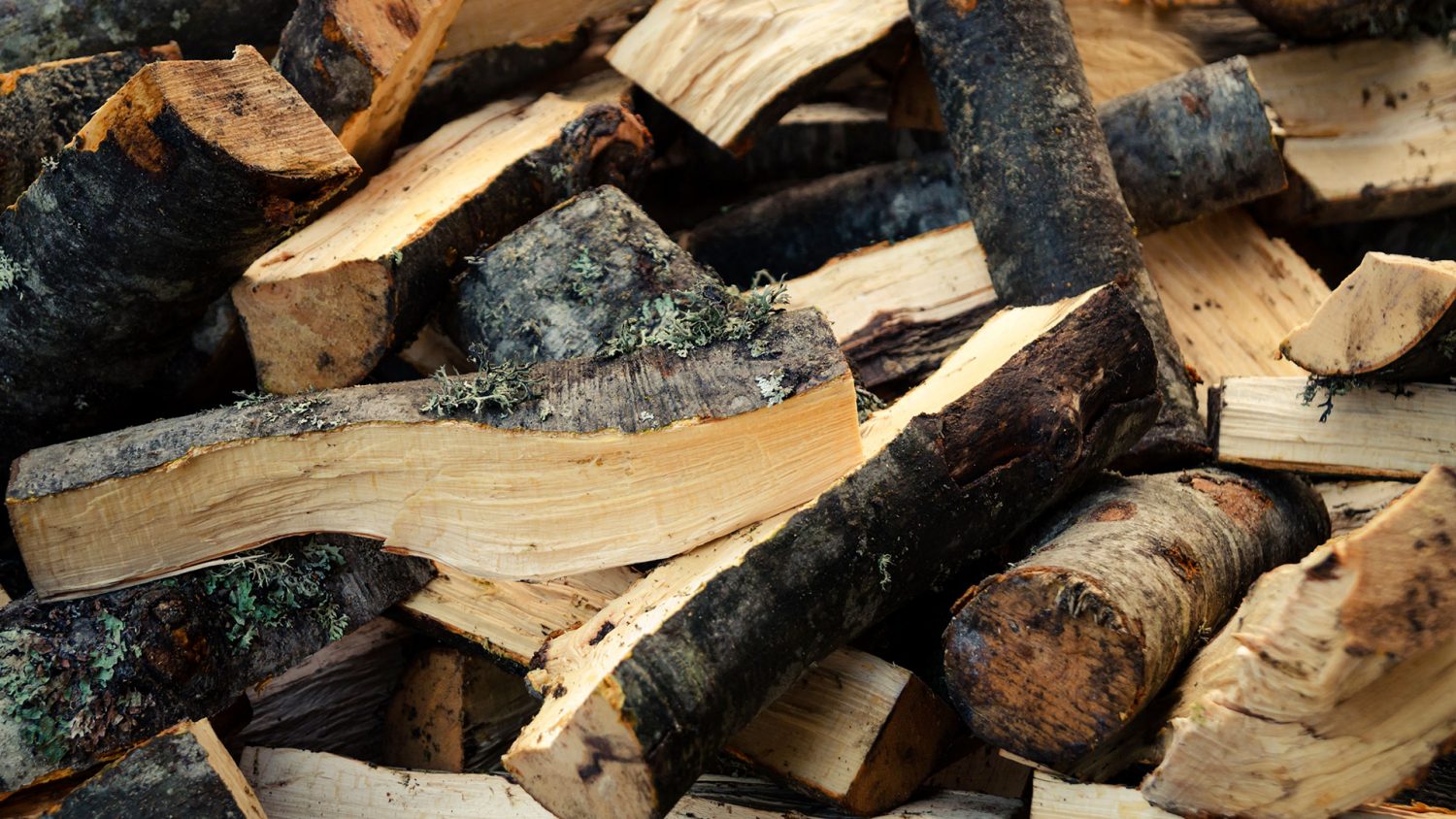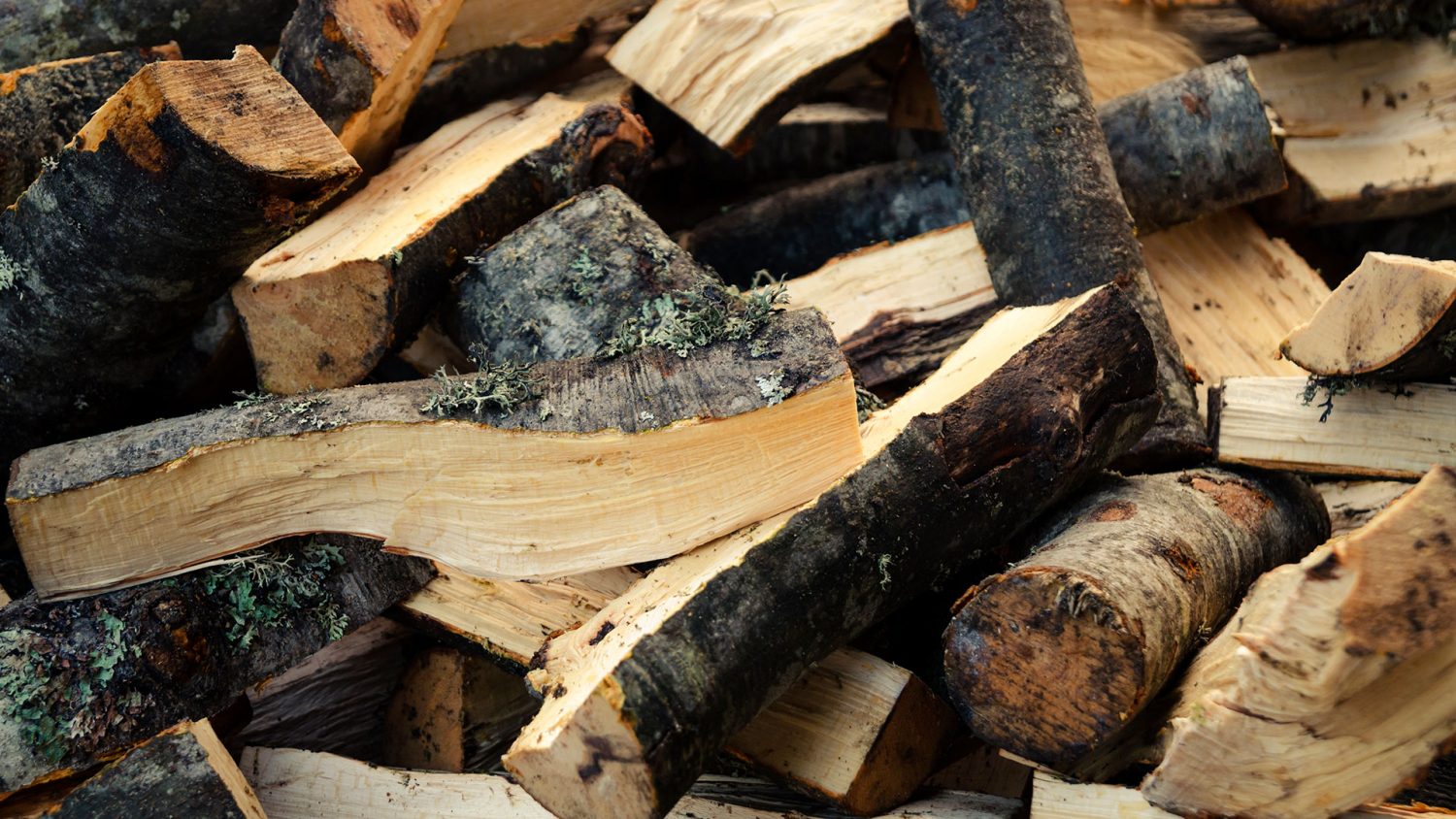 Why should you buy a wood-burning stove for heating a campervan?
One of the main benefits of a wood-burning stove is their sheer simplicity; find wood, light fire, enjoy the heat.
There are a few points we would like to make (as of the publication date of this article);
It is a legal requirement that you don't have flammable materials next to your stove — so proper planning when deciding on the furniture location when converting a van into a campervan.
Also, If you have any wood on the ceiling, you may need to consider a twin-walled flue – once again, research this thoroughly before you cut the hole in the roof!
Pros of a wood-burning stove for heating a campervan
Exceptionally cosy.
Burning wood sounds amazing!
Cheap to buy – Expect to pay between £100 – £300 for a 2kw unit.
Fuel is cheap. Wood can be scavenged or you can buy a full crate of logs.
Quiet to run.
Easy to maintain – nothing electrical to go wrong!
Dry heat output – excellent for drying out wet clothes and footwear.
Cons of a wood-burning stove for heating a campervan
Can be a bit smelly for novice fire-makers!
You will need to find storage space for kindling/wood.
Some insurers don't cover for fire if caused by a solid fuel heater so check with them beforehand.
Some campsites won't allow you to light up a wood-burning stove on site.
A smaller unit will require refuelling more frequently so may burn out in the night.
A larger unit might produce far too much heat for the size of the van and you'll find yourself stripping off. (Party time! ?)
There are a few safety regulations to comply with.
Natural Gas Heater
Similar to the diesel heater is the gas heater. They blow heated air in the same manner as a diesel heater. The only main difference is how the air is heated, and this is by using natural gas over its diesel counterpart. All the exhaust and intake pipes work the same as the diesel heater.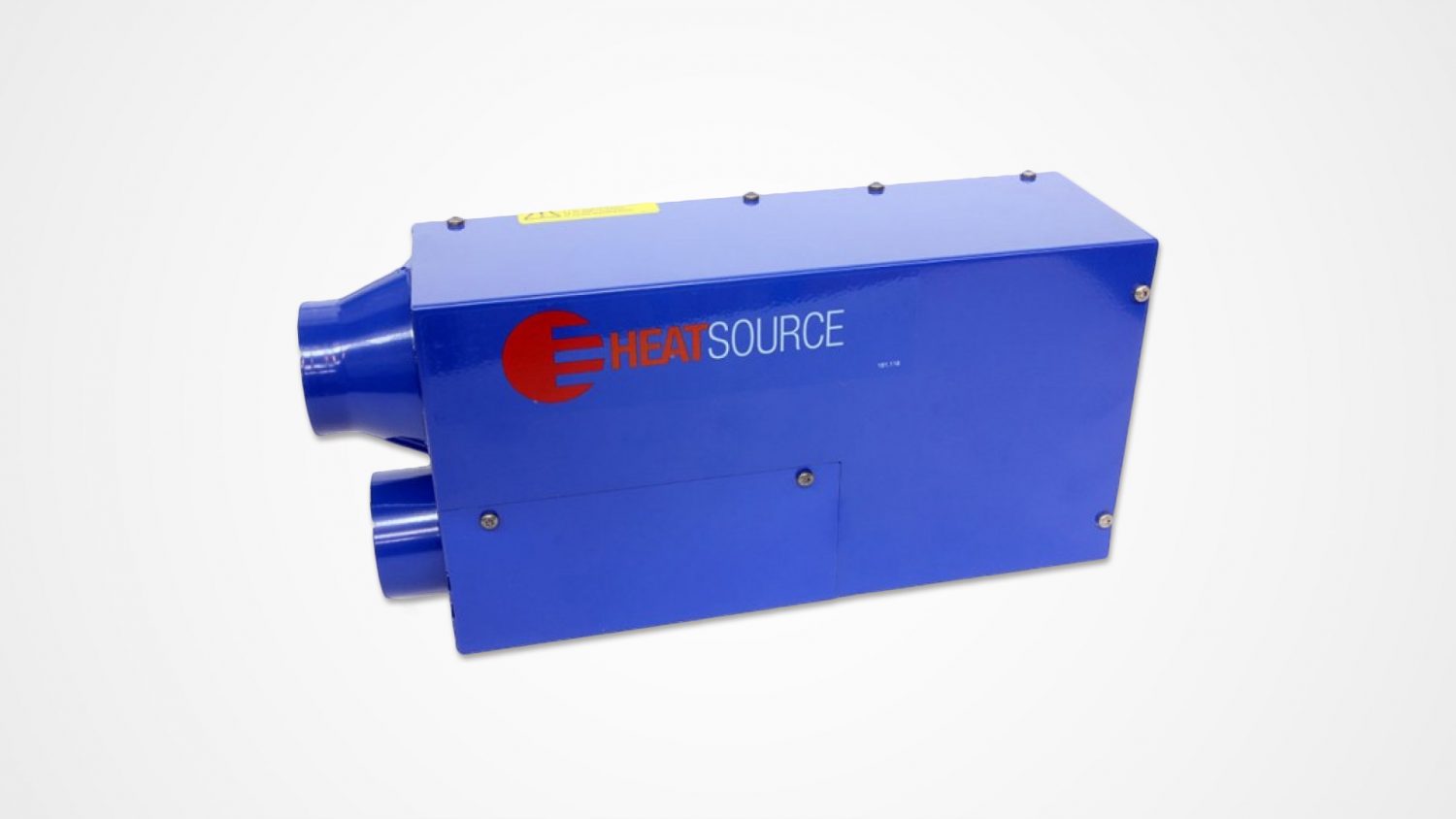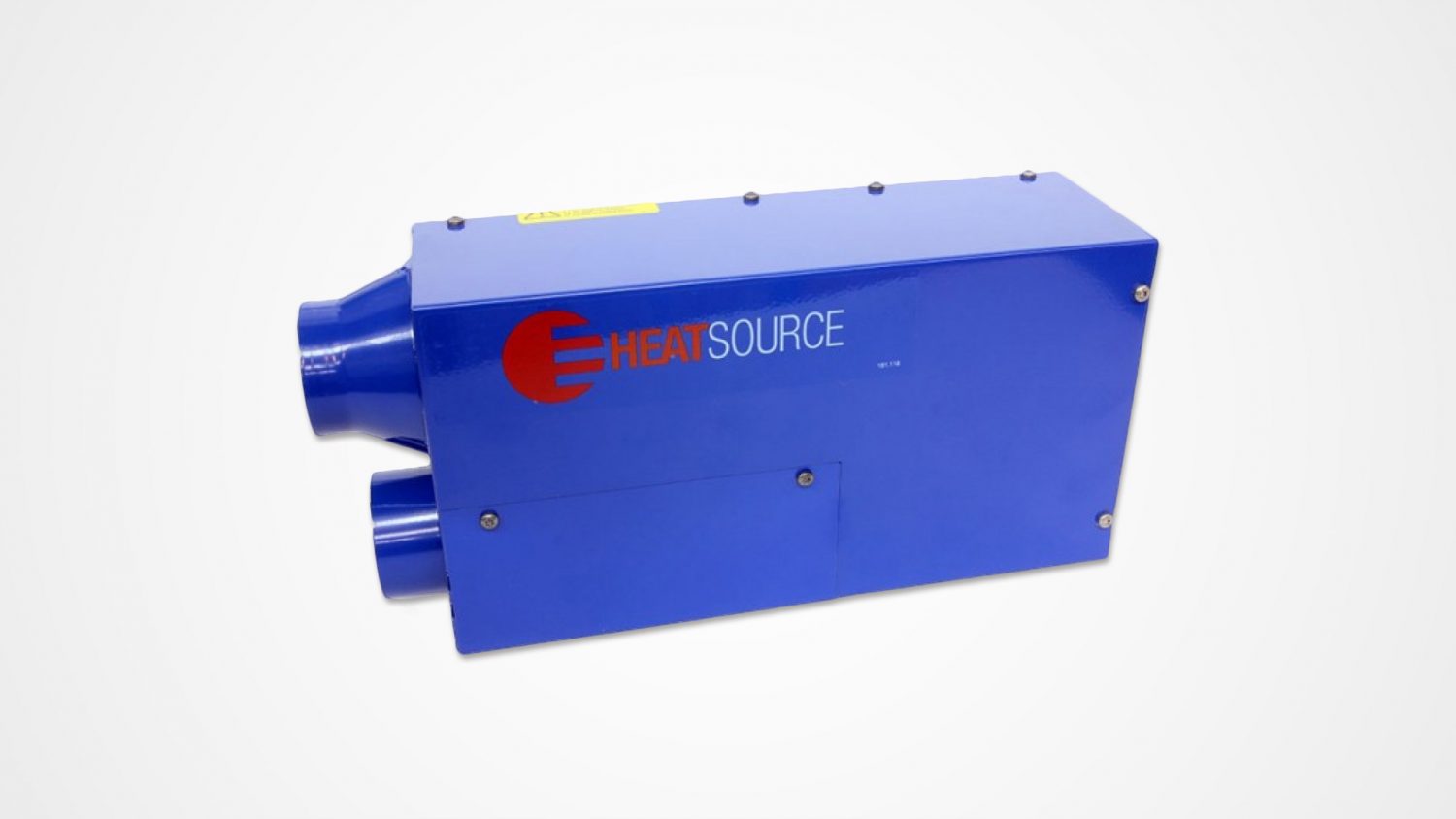 It may not be as glamorous as a wood-burning stove, but its efficiency and ease of use making it a really popular choice for many people.
Most of the heaters operate on a thermostatic control, so maintains a perfect temperature while in operation and reignite automatically when they are required. It is particularly useful when parked up somewhere cold overnight to avoid waking up to an icebox.
Now, as you have probably figured out, here now lies the task; As this heater will require gas that means you have to store it somewhere, and with that, you have a few options;
An underslung LPG refillable tank.
Internal Butane or Propane bottles.
Refillable on-board cylinder.
An underslung LPG refillable tank
If you go with the underslung filling tank, expect to pay between £500 – £1000. That gets you the tank, with a filling point, regulator and indicator level. However, a great benefit is you can free up some vital space inside your campervan.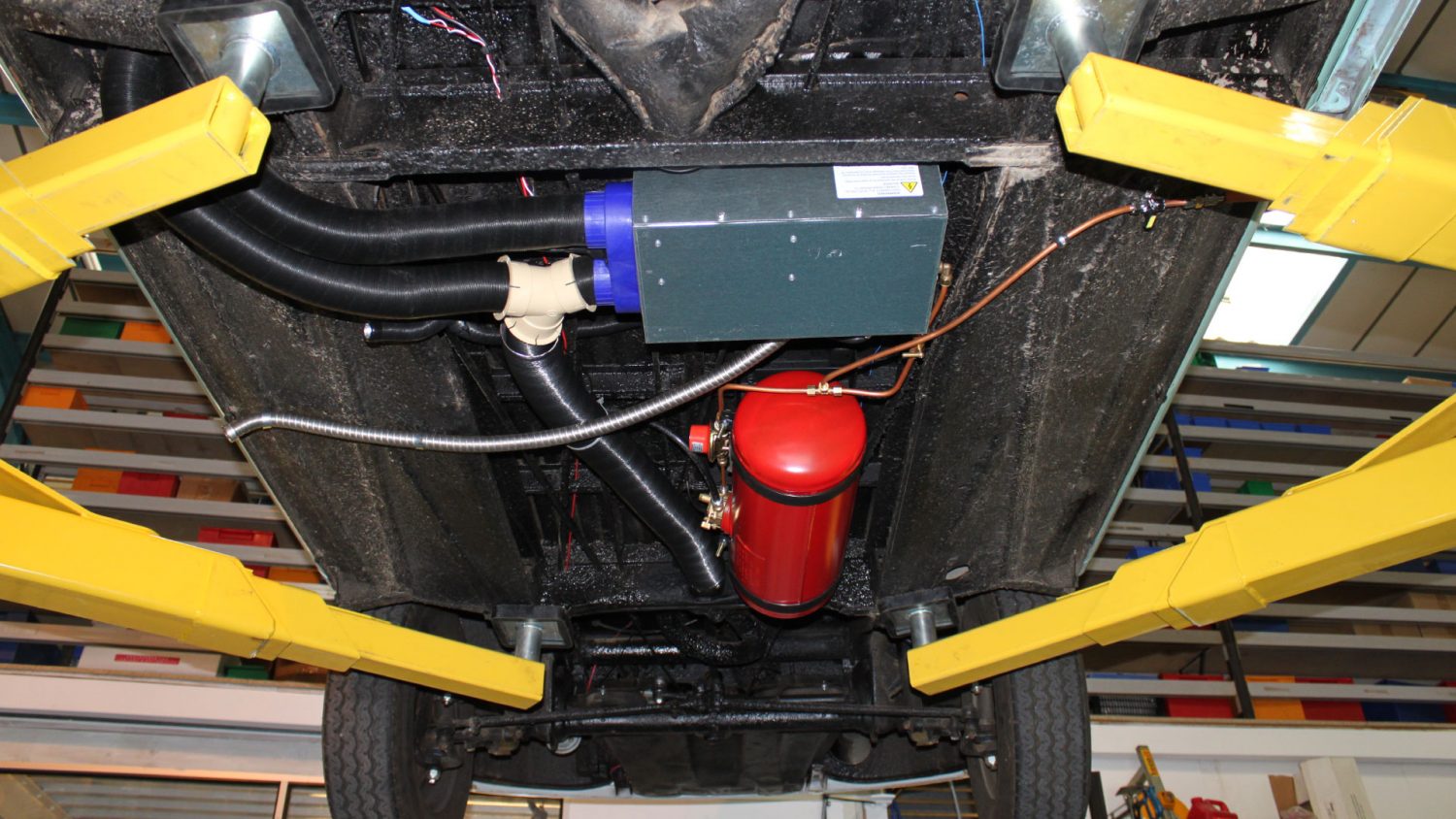 The refill point (also on the outside) is universal in the UK. You may need individual adaptors in if you venture into Europe and beyond. Another benefit is that pumped gas is generally much cheaper per litre than bottled gas.
Internal Butane or Propane bottles
If you go down the internal cylinder route, then this is a much cheaper option to install, but you may need to change the connector while abroad. If you are making a lot of colder climate trips, these run out quicker. It might not always be practical to carry a spare.
Refillable on-board cylinder
Why not get the best of both worlds by combining the two methods mentioned above with a refillable on-board gas cylinder. These tanks have been manufactured to have the correct safety measures that allow the tank to be re-filled safely.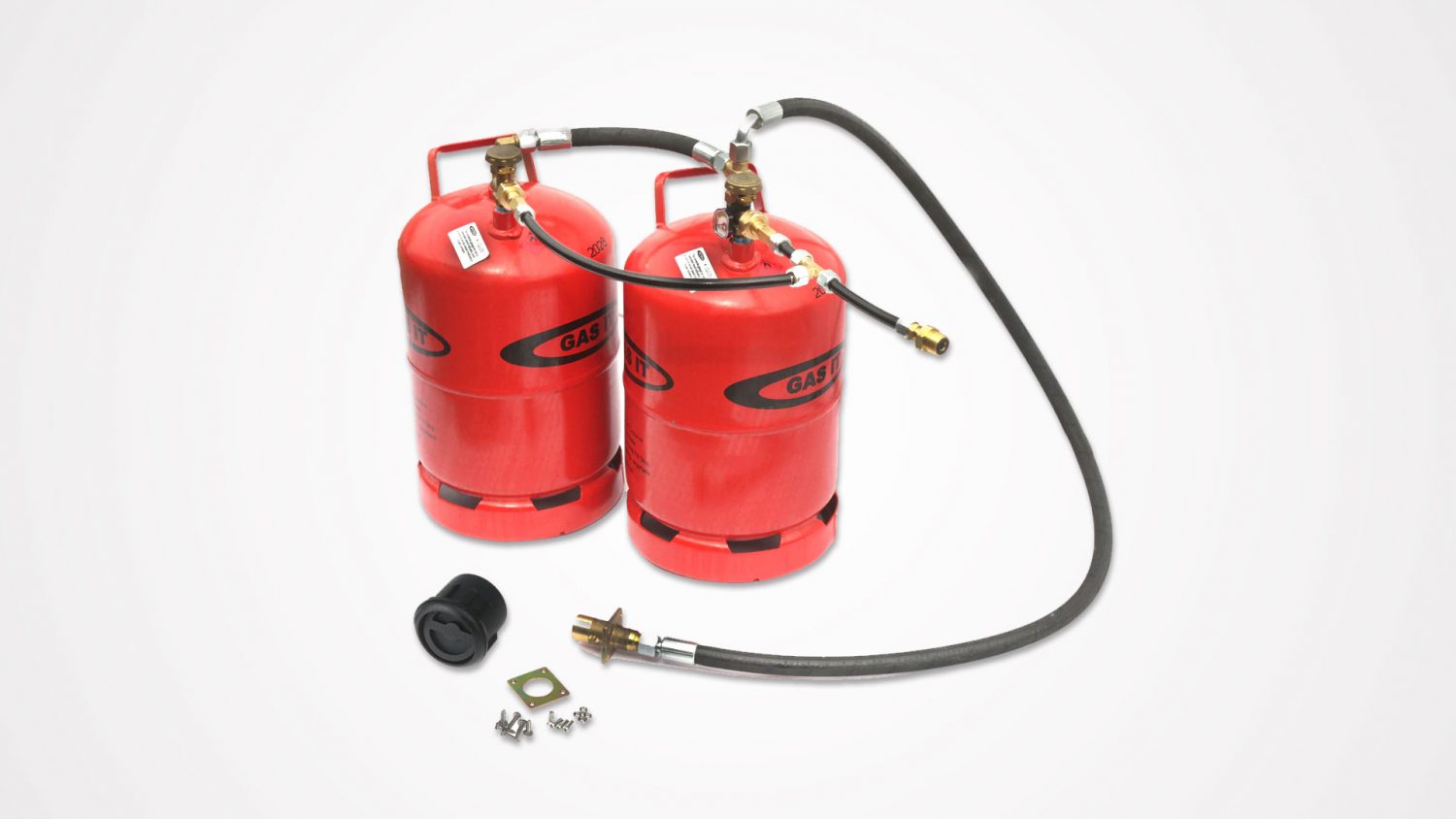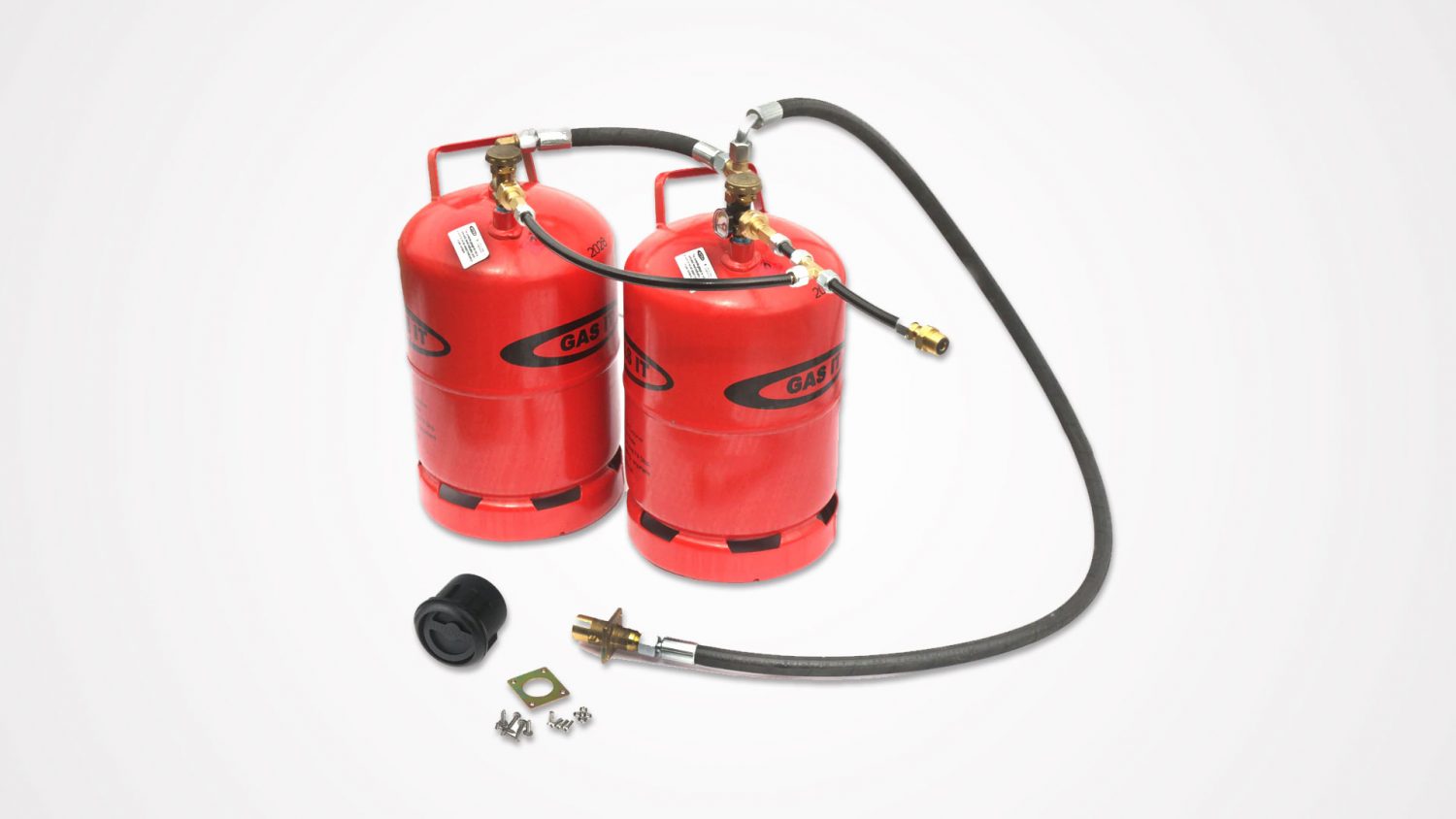 If you go down this route, we recommend installing an external fill adaptor. It allows you to safely fill the required gas externally when arriving at a fill point.
Two of the popular companies in the UK are Gasit and Gaslow.
Pros of gas heating in campervans
Efficient to run.
Quite easy to locate fuel to refill (if using auto-gas).
Controlled the heat via a thermostat.
Inexpensive fuel source (mostly!)
You can leave it on overnight.
Quick to heat the air to the required temperature.
Propane gas operates in exceptionally cold temperatures!
Cons of gas heating in campervans
The fan can be noisy inside the van, though this improves with sound muffle ducting.
If you don't accurately measure the required ventilation for the cubic metre space of your empty van (without the built-in furniture) you may end up needing to put in retrospective ventilation.
Can be very expensive to purchase an underslung unit and the cheaper internal tanks have a much smaller capacity.
Popular gas heater models
Safety
It is recommended to fit a carbon monoxide detector to be on the safe side in case of any gas escapes. Failure to do so can result in death. Carbon monoxide is a silent killer.
Conclusion

Subscribe to our Monthly Newsletter!
No SPAM, just awesome content!