So, you're going to need some tools to build that fantastic conversion you have planned, but what campervan tools do you need?
It's actually a lot less than you think!
Yes, having access to a full wood and machine shop would be amazing, but the truth is, you only need a few essential campervan tools to build your awesome adventure machine.
Jigsaw (The Only Saw You Really Need)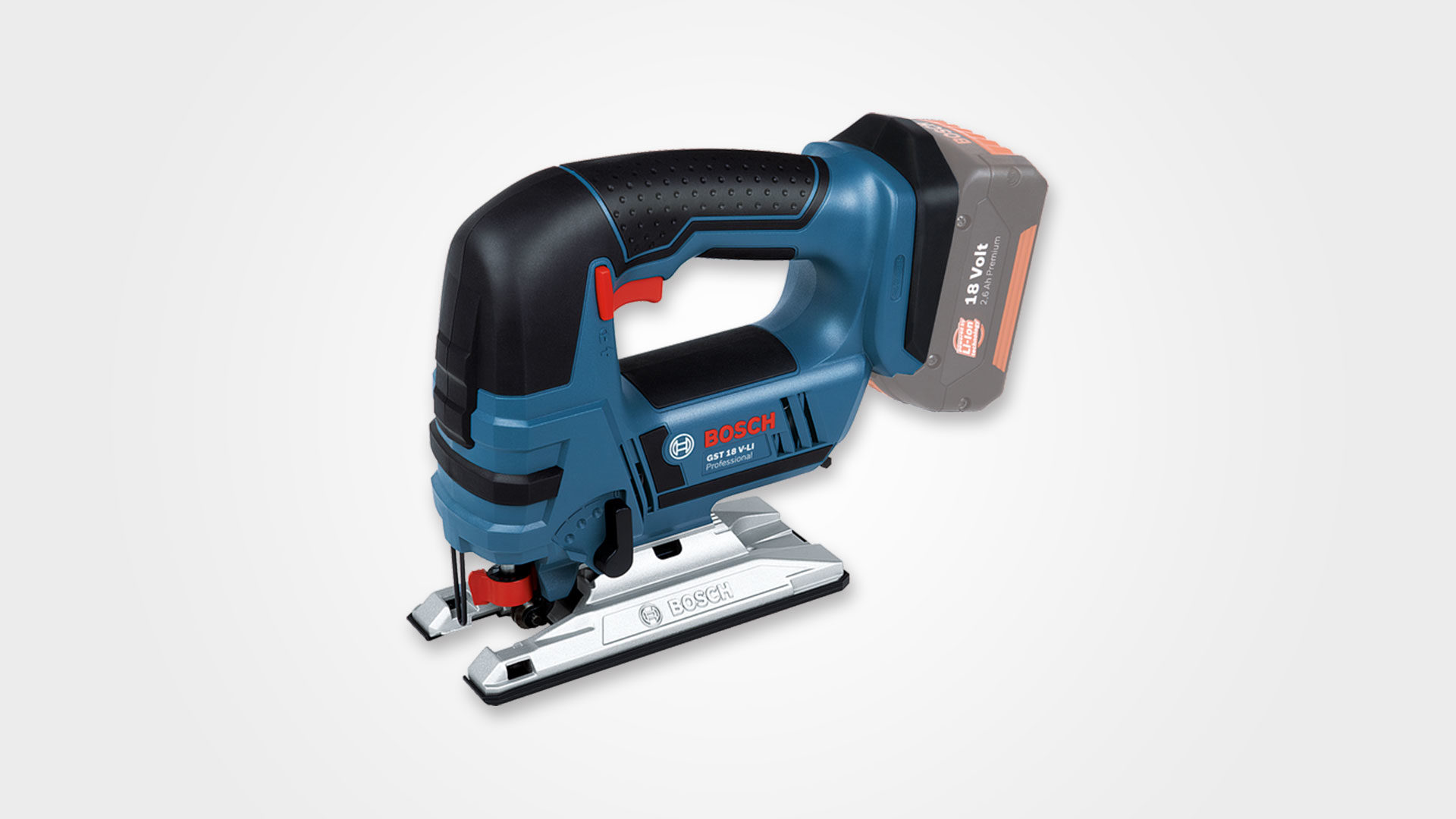 If we had to choose one saw over another when it came to converting a van into a campervan, the top spot would have to go to the mighty jigsaw! Yes, there are other saws out there that make chopping straight lines easier (and quicker), but the jigsaw can cut curved lines and any different shape you can think of.
While other types of saws may be better for specific things (a chop saw makes it so simple to chop wooden batons perfectly straight in half the time of a jigsaw), no other type of saw comes close for all the jobs a jigsaw can do! A high-quality jigsaw will help you make all the cuts you'll need to make in your campervan conversion.
Top Tip: Make sure you get some high-quality blades with it.
Top Selling Jigsaws
Cordless Drill/Driver
The next tool in your campervan conversion toolkit is a good quality cordless drill. This is essential for drilling holes and driving screws.
Top Tip: You will also need a set of high-quality drill bits of various sizes are you'll be drilling holes through metal.
Top Selling Cordless Drills
Caulk Gun (Mastic Gun)
A Caulk Gun is an essential piece of equipment for applying sealants and adhesive throughout your build.
Top Tip: We strongly recommend buying the best Caulk Gun you can (depending on budget) as cheaper ones tend to be quiet flimsy and can break when applying thicker sealant and mastic adhesive.
Top Selling Caulk Guns
Mechanical Toolset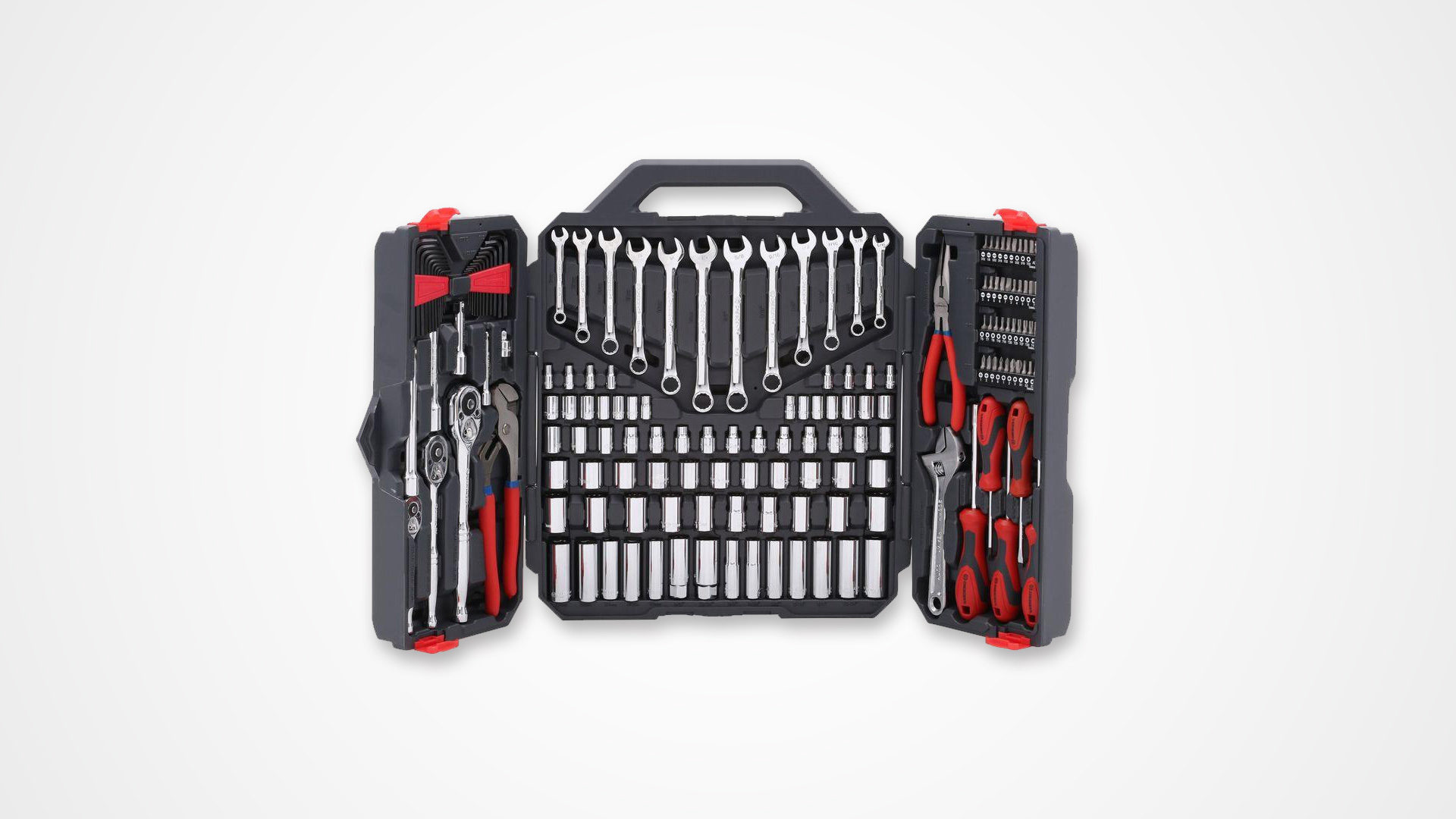 Everybody needs a good toolset. Whether you are a professional mechanic, handyman, or DIY-er, you need some kind of way to knock in nails, tighten bolts, and screw things together. This is something every van should have in the rear, even when you're on the road.
Aside from mechanical repairs, a mechanic's toolset will help you loosen and tighten bolts – which you'll need to do during the gutting process, installing your electrical system, and at many other points during your campervan conversion.
Top Selling Mechanical Toolsets
Pocket Hole Kit (Recommended But Not Essential)
Although not essential, when building furniture for your van that requires sturdy, long-lasting joints, a Pocket Hole Kit comes in handy.
Top Selling Pocket Hole Jigs
Detail Sander
Once you have installed the wood surfaces in the van's interior, you will need a detail sander to get the finished pieces smooth to the touch and ready for sanding. A detail sander is inexpensive, easy to work with, and durable.
Top Tip: You will also require sandpaper in a variety of grits. We recommend 60-grit, 80-grit and 120-grit sandpaper to start off with.
Top Selling Detail Sanders
Other Basic Campervan Tools
A Hammer.

Comes in handy in many situations.

Crowbar.

If you're going to be stripping out the van, a crowbar is one of the most useful tools you can have.

Wood Clamps. Use this for clamping pieces of wood in place while you're glueing or screwing them together.
Measuring and Layout Campervan Tools
Essential Electrical Campervan Tools
Safety Equipment
Non-Essential Tools
Compound Miter Saw (Chop Saw).

While a jigsaw can do the job (as long as you have a straight-edge guide), if you have access to a chop saw this will be much easier.

Angle Grinder.

For cutting through protruding bolts and other pieces of metal.

ToolBox.

A good toolbox helps you keep your tools organised- as well as stores your tools in a compact space while on the road.
And finally,
A Kettle! For those all-important cups of tea!