Campervan Trackers are more budget friendly than you think. Starting as low as £30 and with monthly costs as low as £5 there really is no reason not to fit one.

Comparethemarket.com says that between 2015 and 2019, van theft increased by 81% from 4,450 vans to 8,072.
The full statistics from 2020 onwards aren't available just yet, but predictions are that there will be a further rise. Researchers estimate that there were 10,928 vans stolen in 2020, increasing to 12,669 in 2021. Current estimates are that there will be almost 12,000 stolen in 2022.
Breaking those figures down, this information suggests that 12 vans were stolen daily in 2015.
By 2019, it was up to 22 vans per day, while in 2020 it's predicted that 30 vans were stolen each day. In 2022 that figure is expected to rise to 33 vans per day, although this is a slight dip on 2021's daily figure of 35.
Looking into the future, the brains behind the statistical analysis claim that by 2030 as many as 56 vans per day will be taken without their owners' consent.

While tracking devices won't prevent your vehicle from being stolen, they will almost certainly help you to get your prized possession back. Used in conjunction with other security methods like a Ghost immobiliser, high-security door locks and physical barriers such as steering wheel discs and bars as well as pedal locks and Faraday pouches for keyless entry systems thieves will surely move on to a more easy target and leave your van well alone. Below are our top 5 choices of campervan trackers to suit all budgets.
Vanlife Adventures Top 5 Campervan Trackers
5 | Streetwize GPS Tracker
This tracker comes with a pre-installed SIM if you buy it off the shelf, so it's easy to get up and running. There's no monthly contract, but it must be topped up with at least £10 every 120 days to keep it active. It's quite basic; it just gives a live location via text message when you ask for it, but you can get extra functions if you're willing to pay more. It needs to be charged every month or so unless you attach it to your 12V battery with the supplied cables.
Price: £49.95
Running cost: from £10 per 120 days
Available from Amazon: Streetwize GPS Tracker
4 | Rewire 104 Pro
The Rewire 104 Pro is a magnetic and waterproof tracker that can be switched from vehicle to vehicle if needed. The unit seems solid, but it's bulky so it takes up more space than the other trackers listed. The app stores data such as journey history and also has a 'get a route to this device' option, as well as a live location.
However, it needs to be charged up every 90 days though, or more frequently if you use the live tracking mode.
Price: £59
Running Cost: from £5 per month
Available from Amazon: Rewire 104 Pro
3 | Carlock Advanced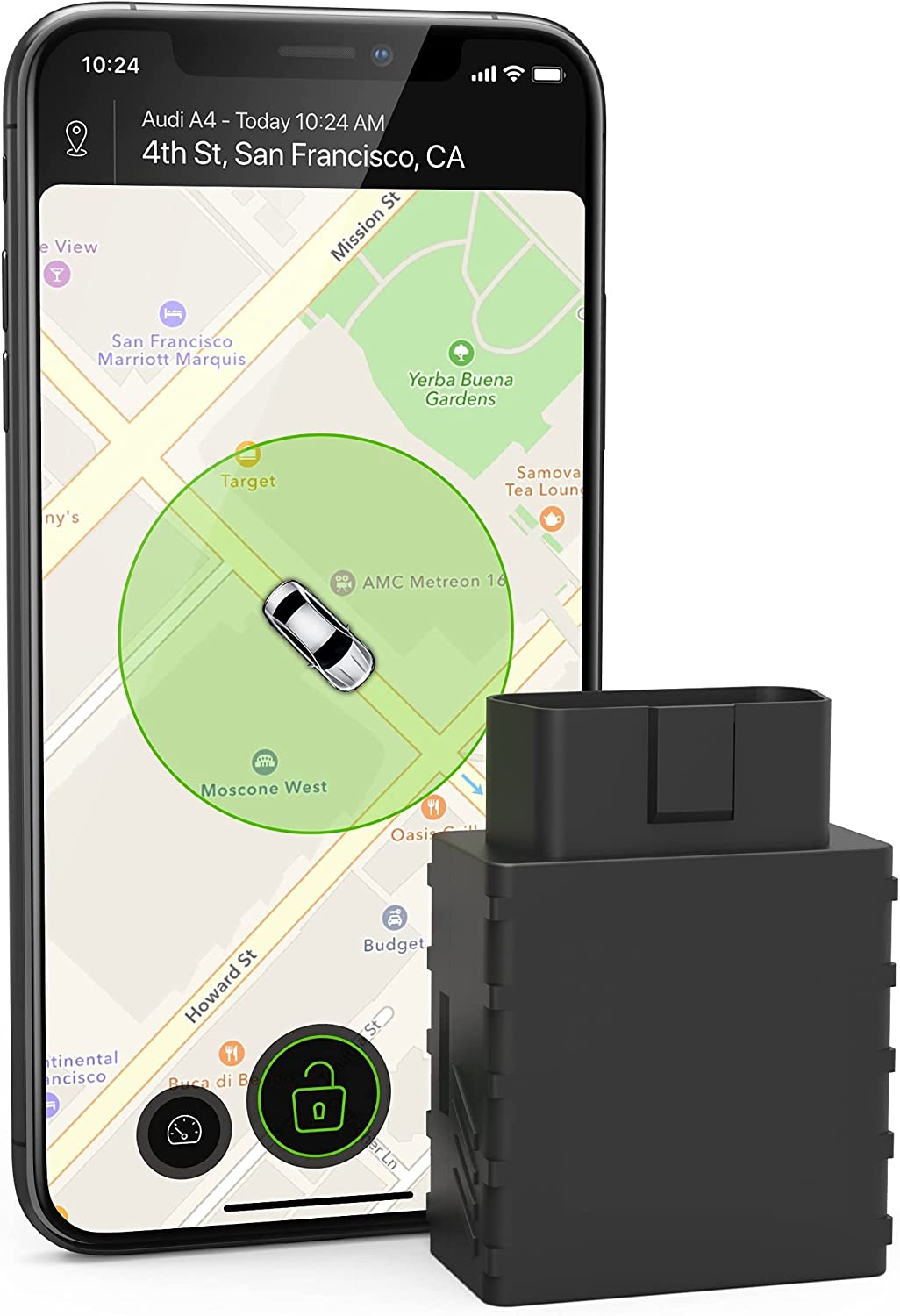 The Carlock Advanced Real-time campervan tracker fits into your car's OBD port, but you might need the extra extension cable too (priced at £9), because it's pretty big and may not fit the area where your OBD port is situated. It'll alert you when your car is started or exceeds a pre-set speed limit, and offers simple location and journey tracking. The app is super simple to use and installation is plug and play so super easy for the less tech-savvy to install.
Price: £49.90
Running cost: from £6.95 per month
Available from Amazon: Carlock Advanced
2 | iTrack FS100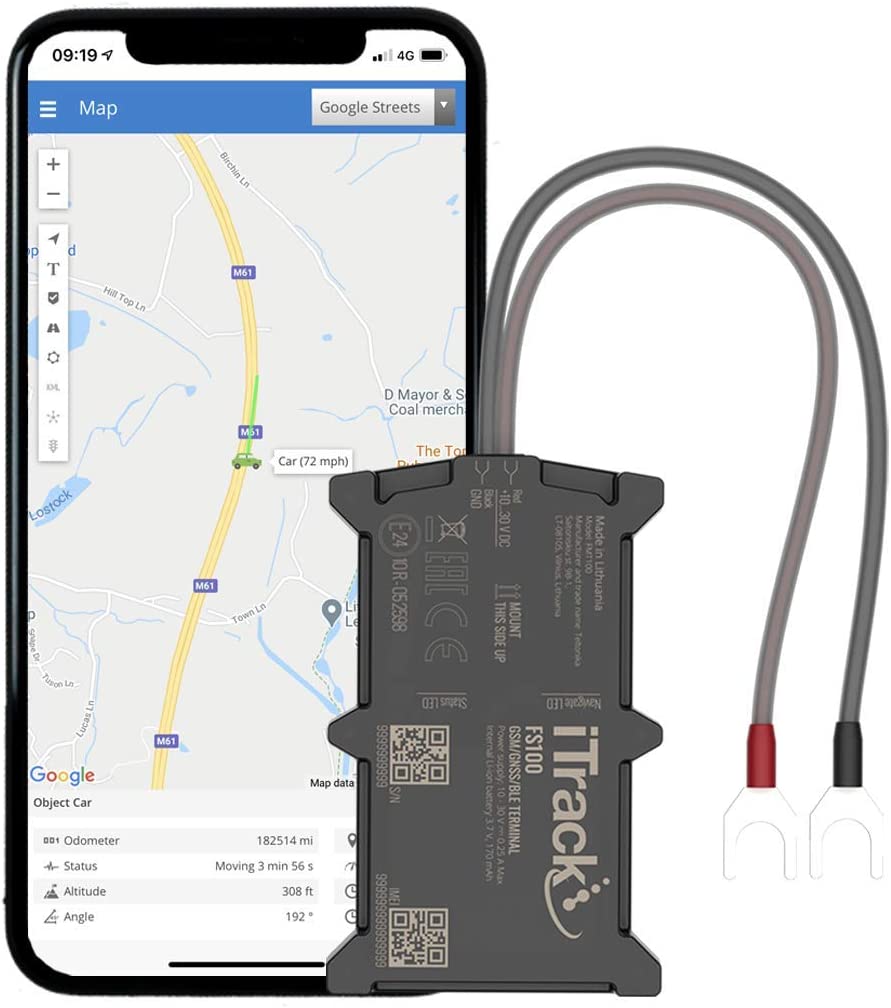 The iTrack FS100 uses the same hardware as the TruTrak (below) and offers many of the same features, including an app with full tracking information, geofencing features, speed alerts and more. Set-up is simple and doesn't require charging due to being connected directly to the vehicle's battery and is hidden away out of sight. A no-contract pre-installed sim is included.
Price: £65
Running cost: From £4.79 per month
Available from Amazon: iTrack FS100
1 | TruTrak FMT100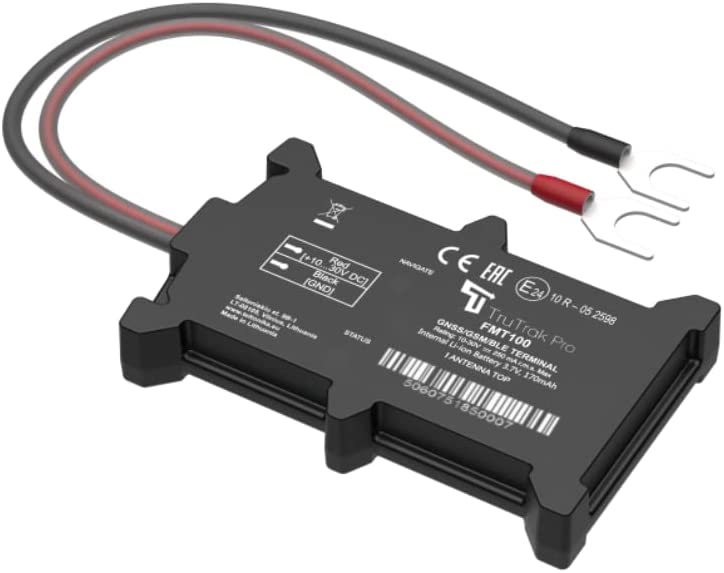 This "Whatcar? Best Buy winner 2022" device fits to your vehicle's 12V battery. It doesn't need charging, it's hidden and it will fit any vehicle. It also has a small backup battery in case of disconnection and will send you an alert via text, email and app notification should the device lose power.
The sign-up process is simple, you don't need to buy a separate SIM card and there's a real person you can speak to on the phone who'll activate the unit in minutes. The phone app shows live location, detailed tracking history and driving style, and you can set alerts for speed and the vehicle entering set areas as well as setting up geofencing. Very effective, yet simple and superbly priced.
The TruTrak FMT100 is also used by our head content creator as a campervan tracker and is highly recommended. Read the independent, full long-term review here: https://www.vanlifeadventure.com/reviews/trutrak-fmt100-asset-tracker/
Price: £35
Running cost: from £5.99 per month
Available from Amazon: TruTrak FMT100
Some Thoughts
As mentioned, trackers will not necessarily stop your vehicle from being stolen but will help to recover them if they do. They also have other uses like proving you were or weren't in a particular area at a specified time, especially in the cases of number plate cloning. One case saved a tracker user £1000's of fines after his number plate had been cloned and was clocked using various toll crossings and ULEZ. If he hadn't had a tracker, he wouldn't have been able to prove his vehicle was nowhere near (the other side of the country in fact!) the toll cameras when the number plate had been scanned.
Money well spent in our opinion!
Have you had a vehicle returned to you because a tracker was fitted? Tell us about it below.