Having an efficient yet safe gas system aboard your campervan has many useful applications. For instance, chances are you'll want to have a way to prepare hot food in your campervan. If that's true, then it's worth noting that the most common fuel type used for cooking aboard a campervan is gas. But it's not just cooking equipment that uses gas.
From heaters to 3-way refrigerators, gas is the primary source of fuel for many different campervan appliances. When you factor in all the various gas appliances at your disposal, having an onboard gas system becomes a desirable option for your campervan conversion.
A campervans gas system can be broken into two parts:
Part 1 - Campervan Gas Storage System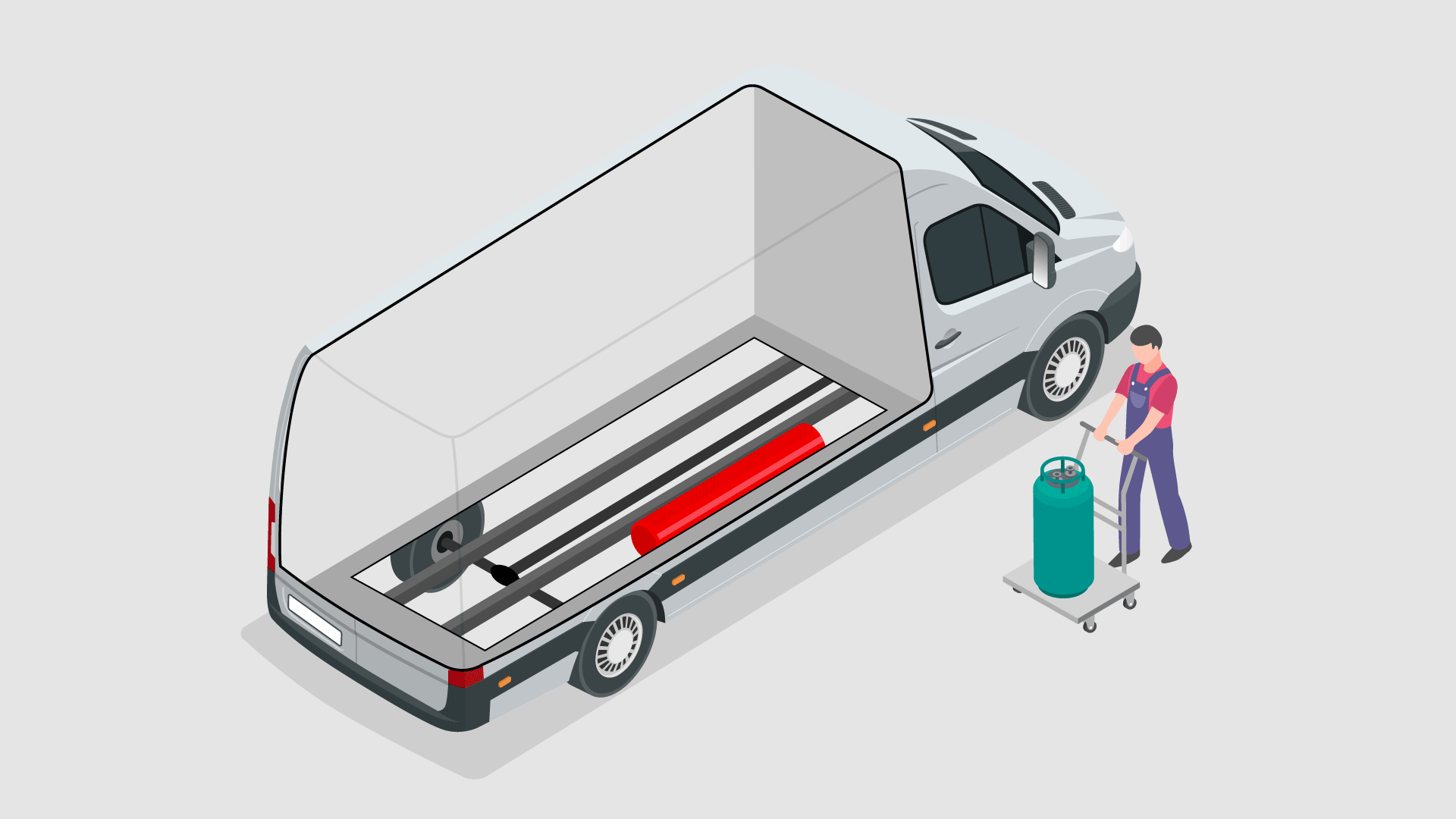 The first challenge is storing gas safely aboard your campervan.
For this, you have two options:
What Are The Main Methods To Safely Store Gas Aboard My Campervan?
Gas Storage Type 1: Replaceable Gas Cylinder Bottle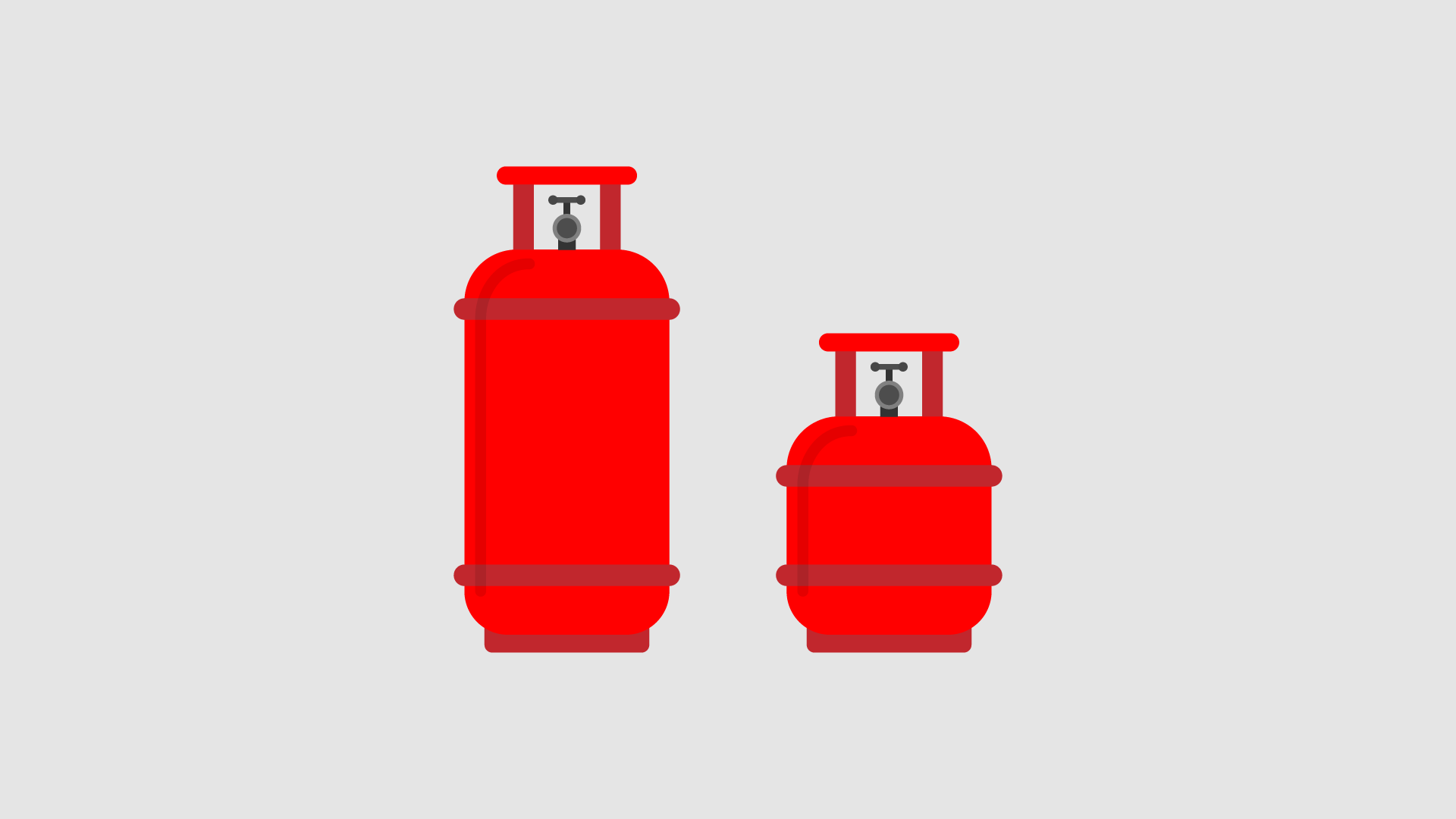 What Is A Replaceable Gas Cylinder Bottle?
A replaceable gas cylinder is a pressure vessel that is designed to store gas under pressure. As the cylinder bottle is classified as a replaceable cylinder, this means it cannot be refiled by the user.
For example, once the gas eventually runs out, you would then exchange your empty gas cylinder with a new one.
It's also worth mentioning that the company you purchased the replaceable gas cylinder from usually owns the cylinder bottle.
Most of the time, you actually just rent the gas cylinder, and only pay for the gas inside.
Advantages Of A Replaceable Gas Cylinder
Installing a replaceable gas cylinder bottle aboard your campervan is an excellent way of storing gas.
Here are the main advantages why you should use a replaceable gas cylinder bottle for your gas storage requirements.
Super Safe. Before a gas cylinder can be used, it must first pass a set of stringent tests. They're also tested every few years to make sure everything is in working order.
Low Installation Costs. As you don't have to install additional parts that are primarily for refillable gas cylinders, costs are kept to a minimum.
Variety. A replaceable gas cylinder comes in a variety of gas storage capacities. As a result, you should be able to install a replaceable gas cylinder that sufficiently stores enough gas to run your onboard gas appliances.
Convenience. Simple to replace and swap out. It takes approximately two minutes to swap out a replaceable gas cylinder tank.
Disadvantages Of A Replaceable Gas Cylinder
Not Travel Friendly. If you plan on doing any international travel for more than 2 weeks, then a replaceable gas cylinder might not be the best option for you. As the gas cylinder is not owned by you, you might find it a challenge to exchanging your empty tank in a foreign country. There is also the problem with non-standard gas fitments. Unfortunately, valve connections on a gas cylinder often don't follow any type of international standard. For example, a gas cylinder from France might not connect to British fittings.
Expensive gas. Price of gas (per litre) is more costly compared to the amount you would pay if you were to manually refill the cylinder. In some cases, this can be as much as a 50% increase.
Cumbersome. Having to disconnect/connect a heavy gas cylinder may prove to be labour intensive.
Requires Interior Space. The cylinder is typically stowed inside your campervan. This will inevitably take up some of your valuable interior space.
If you're after a low-cost gas storage solution and don't plan on extended international travel, a replaceable gas cylinder's an excellent way of storing gas aboard your campervan.
As mentioned earlier, as the valve fittings on top of a gas cylinder bottle don't conform to any international standard, it may prove to be a problem while travelling.
There's also the issue with different gas regulations per country. Some countries require you produce a vehicle gas certification of compliance before you can purchase a replaceable gas cylinder.
Gas Storage Type 2: Refillable Gas Cylinder
What Is A Refillable Gas Cylinder?
Similar to a replaceable gas cylinder, a refillable gas cylinder is a pressure vessel that is designed to store gas under pressure.
The key difference is a refillable gas cylinder can be refilled with gas that is available at an L.P.G. station.
For the leisure market, a refillable gas cylinder comes in two varieties.
What are the two different types of refillable gas cylinder?
Are refillable gas cylinders safe?
Refillable gas cylinders are incredibly safe and come with a host of safety features. One feature, in particular, is the addition of an internal cut-off valve.
This works by shutting off the inlet valve as soon as the internal capacity gets to approximately 80% full. This is an excellent safety measure that prevents the user from overfilling the cylinder.
Another brilliant safety feature is a pressure relief valve. These valves are designed to release any build-up of gas if the tank was to exceed a predefined internal pressure.
How do you refill a campervan gas cylinder?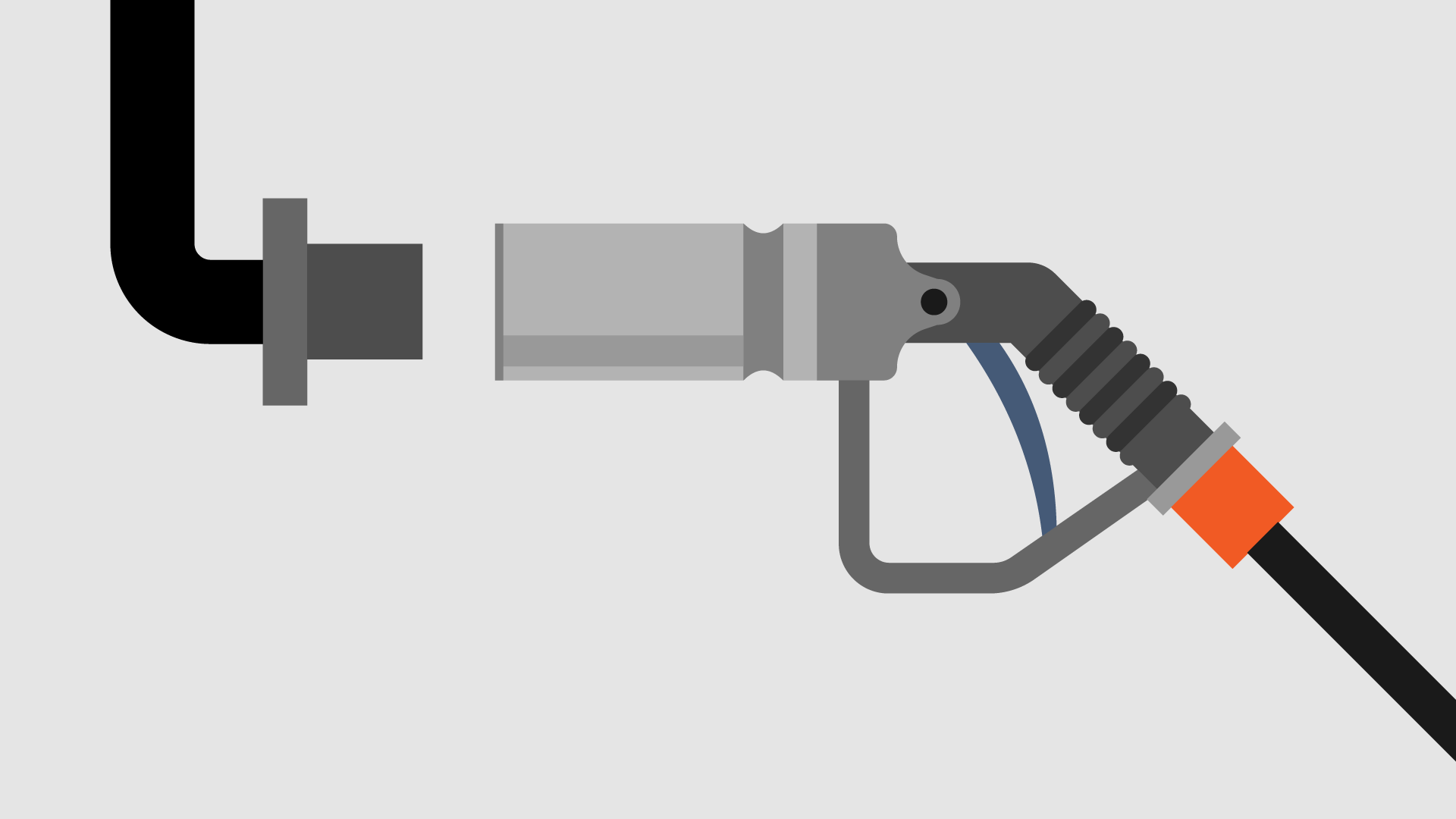 Refilling a refillable gas cylinder will ultimately come down to the type of fill adapter fitted to your gas storage system.
Underslung Cylinder
Most underslung cylinder tanks come with an external fill adapter. This is usually installed on the underside of your campervan vehicle body.
Simply attach an L.P.G. refilling nozzle to the external mount and commence refilling.
Onboard Cylinder Bottle
With a cylinder bottle, you typically have two options.
Direct Fill. Attach an L.P.G. refilling nozzle directly to the fill valve on top of the cylinder bottle.
Install an external fill point. Similar to the configuration you would find on an underslung tank, this is a specially developed hose and fill adapter that attaches directly to a refillable cylinder bottle. It is then routed to the outside of the vehicle and attached to the underbody. This then allows you to simply connect an L.P.G. filling nozzle to the external fill point and commence refilling.
Travelling abroad with a refillable gas cylinder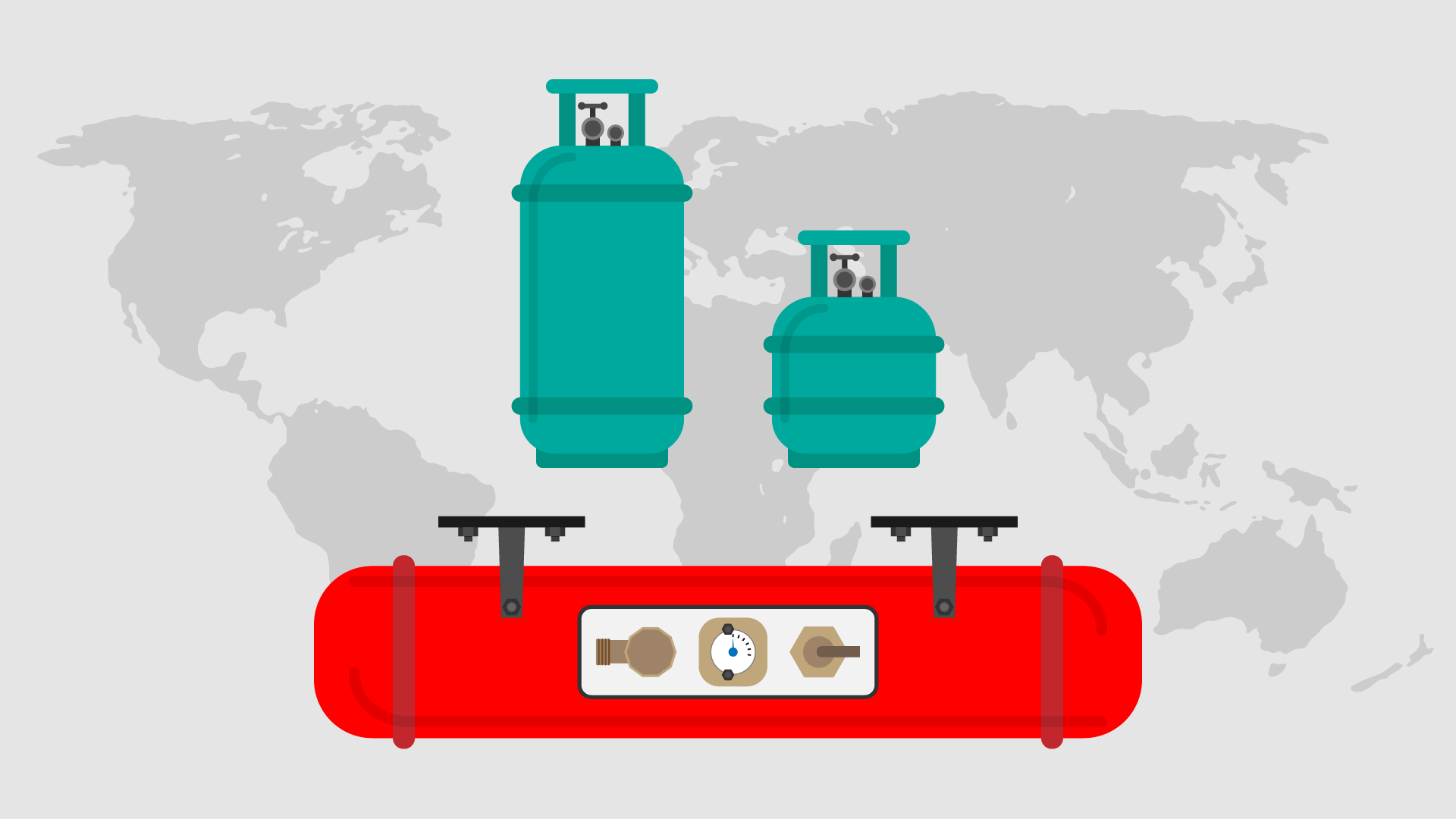 As you are not having to change the gas cylinder every time you run out of the gas, you now don't have to worry about exchanging your cylinder.
However, you now face a few more issues.
Advantages of a refillable gas cylinder
Very safe. Every single gas cylinder must pass a set of safety tests. Furthermore, each cylinder typically comes with additional safety features built-in.
Lower Priced Gas. Gas at an L.P.G. fuel station is typically sold several times cheaper than the combined cost of renting/exchanging a replaceable gas cylinder bottle.
Travel friendly. Straightforward to refill, especially when travelling abroad.
Huge Variety. Both the onboard cylinder bottle and the underslung tank come in a wide variety of size and storage capacity configurations.
Space Saving (underslung). If you choose to install an underslung gas cylinder, you will not have to use any interior space.
No Heavy Lifting. As you're not replacing the gas cylinder every time you run out of gas, you won't need to disconnect/connect the gas cylinder bottle.
Disadvantages of a refillable gas cylinder
High Cost Of Installation. Initial costs can be high compared to the costs of a replaceable gas cylinder system.
Refilling Rules and Regulations. Certain countries don't allow L.P.G. stations to 'direct fill' a gas cylinder bottle. This means you'll have to fit an external fill hose.
Although the initial cost of a refillable cylinder tank plus the additional installation costs may be expensive, over time, the savings on refill costs should offset the initial outlay. And although a few countries have specific rules regards refilling a gas cylinder, we believe this won't affect many travellers.

Regards what type to install: this decision ultimately comes down to your budget.
Related Reading

[/su_note]
Part 2 – Campervan Gas Supply System
Now you know how to safely store gas aboard your campervan, the next task is to install a system that will safely distribute the gas to each individual appliance.
However, before you go and start to connect everything together, it's worth noting that there are two parts to a gas distribution system.
The internal pressure of a full gas cylinder can reach up to 9 bar (130 P.S.I). If you were to connect your gas appliances directly to your gas cylinder, the operational pressure would be far too high.
Campervan Gas Diagram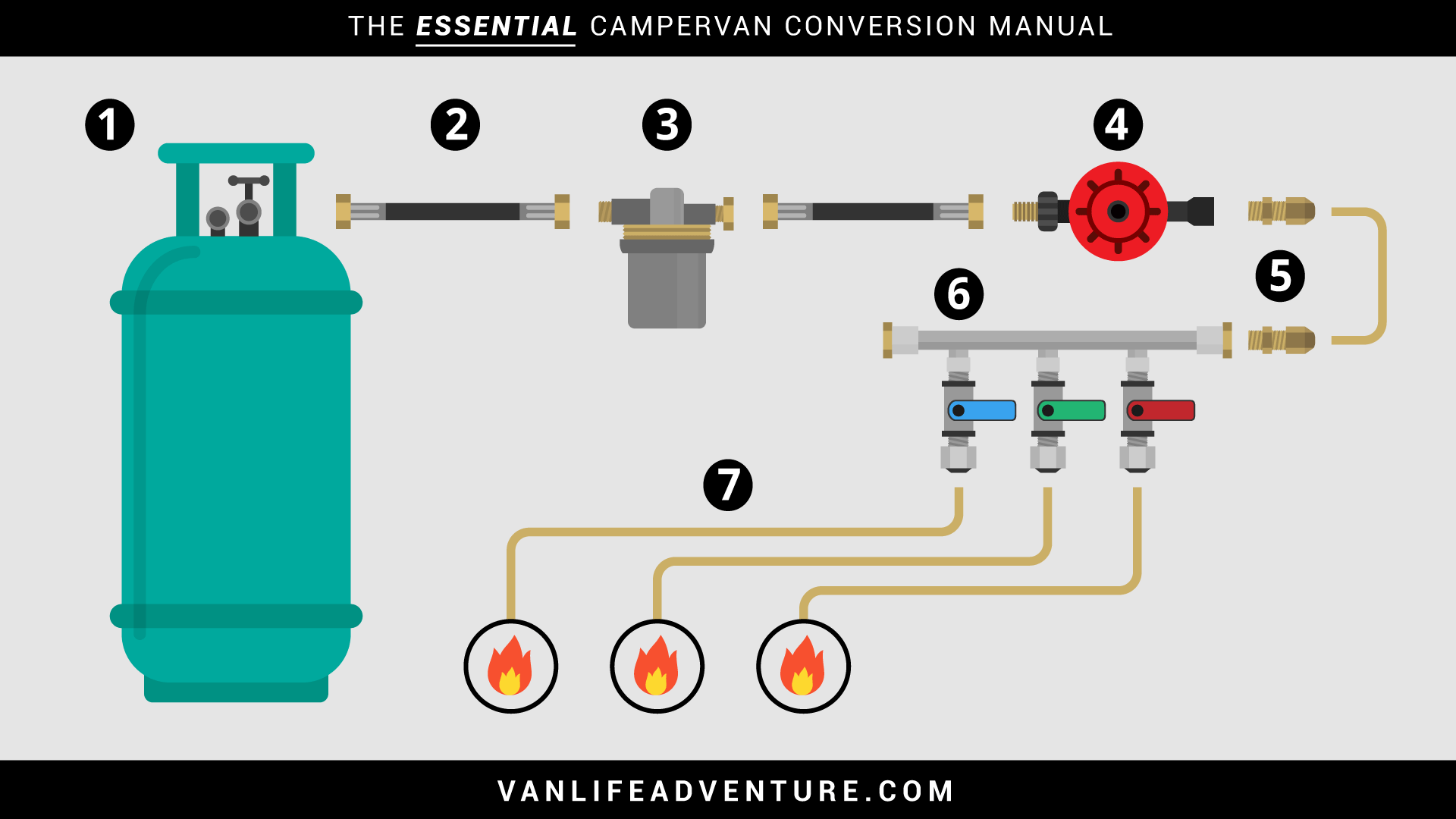 Here is a campervan gas system you would typically find aboard a campervan.
Gas Cylinder
High-Pressure Connecting Hose
Gas Filter
Gas Regulator
Copper Hose Connectors
Gas Manifold
Copper Hose
Gas Safety Equipment
When used correctly, L.P.G. aboard a campervan is exceptionally safe. However, it is vital to recognise that it is a flammable fuel. Therefore safety should be of the utmost concern to all users.
Here is a list of the most common gas safety parts you can install aboard your campervan.
Drop Out Vent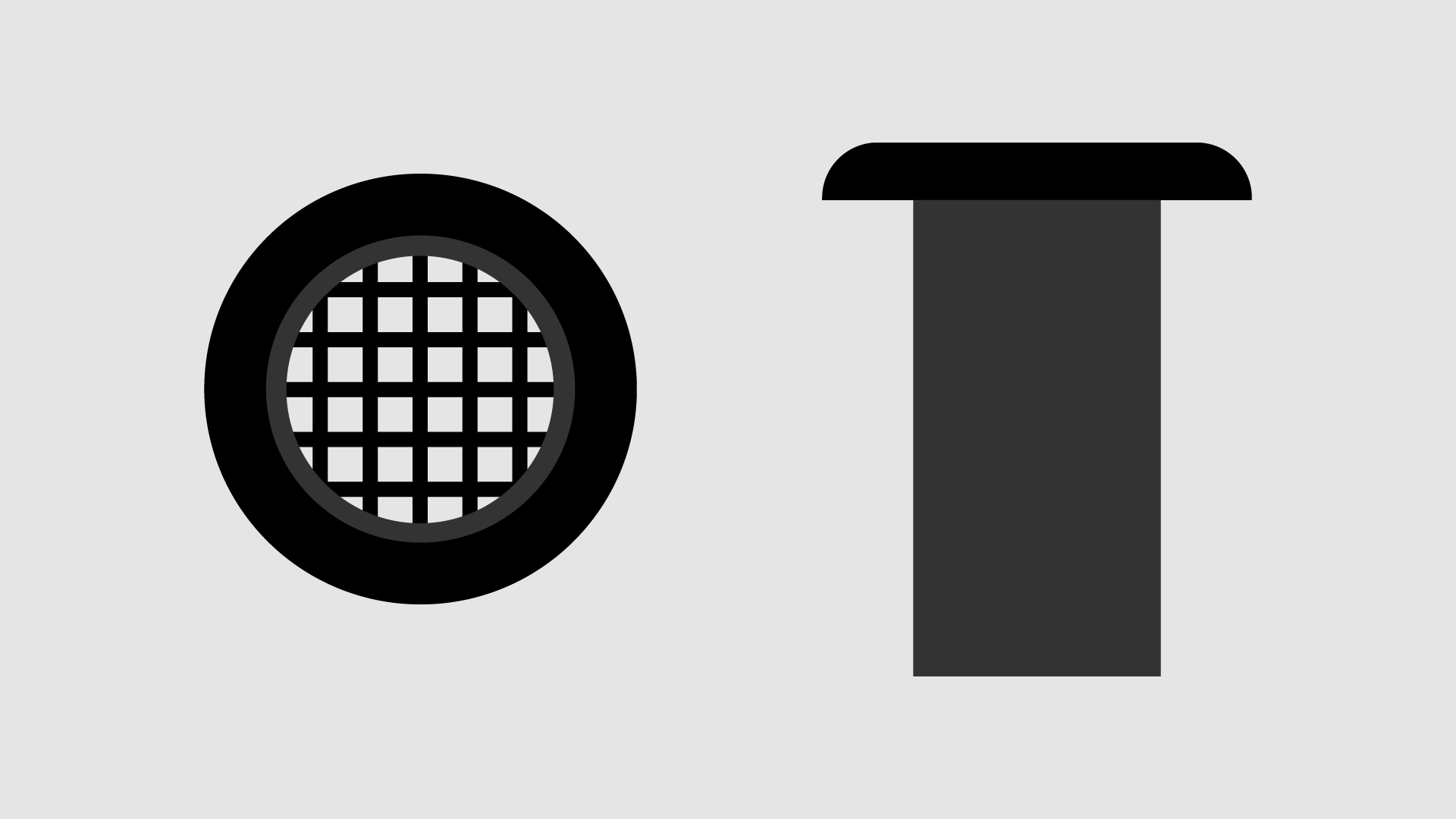 As L.P.G is heavier than air, if you were unfortunate to get a gas leak, the gas would first accumulate at floor level. L.P.G. is known as a 'pooling' gas – which simply means it behaves like a puddle of water.
The more gas that leaks, the bigger the 'pool' would become. To help disperse the gas, you can install drop out vents. These are specially developed vents that allow gas to escape through the floor to the exterior of your campervan. Consequently, these vents should hopefully prevent any build-up of flammable gas.
Products We Recommend
Gas Safety Locker (Bottle Only)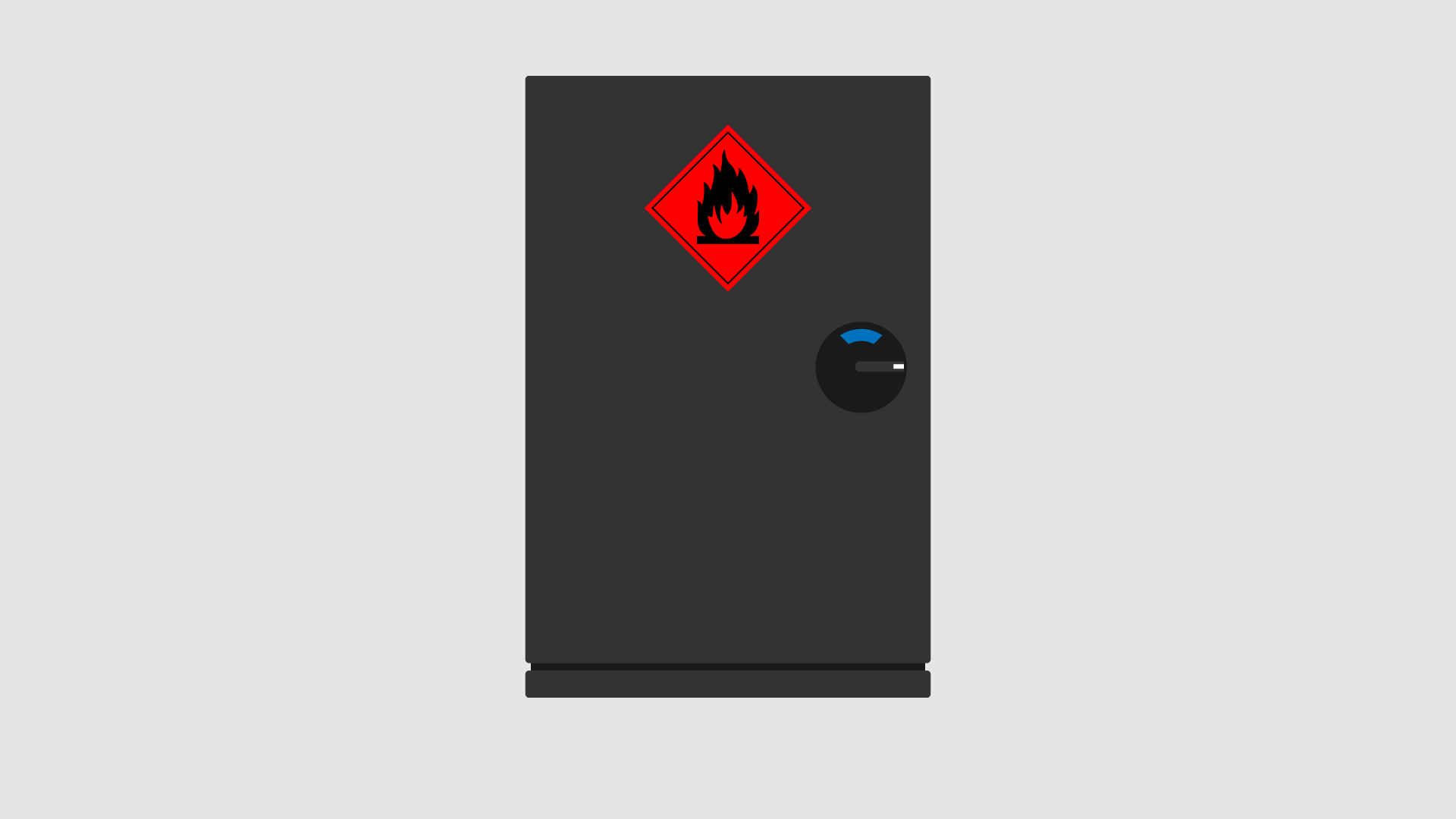 One of the most common places you can get a gas leak on your gas system is at the gas cylinder bottle connection point. One method to add a little extra safety is by installing a gas safety locker. This is a specially fabricated air-tight metal container that are purposely made to houses a gas cylinder bottle.
Typically, a gas safety locker is manufactured from steel then finished in a tough powder-coat. You access the locker via a removable front panel that is generally held in place by a twist-latch. Once the front panel is locked in place, the metal case becomes air-tight, preventing any gas entering your vehicle interior.
As a result, If you were unfortunate to get a leak from your gas cylinder, the gas would now safely exit the locker via a vent to the exterior of your campervan.
Gas Warning Stickers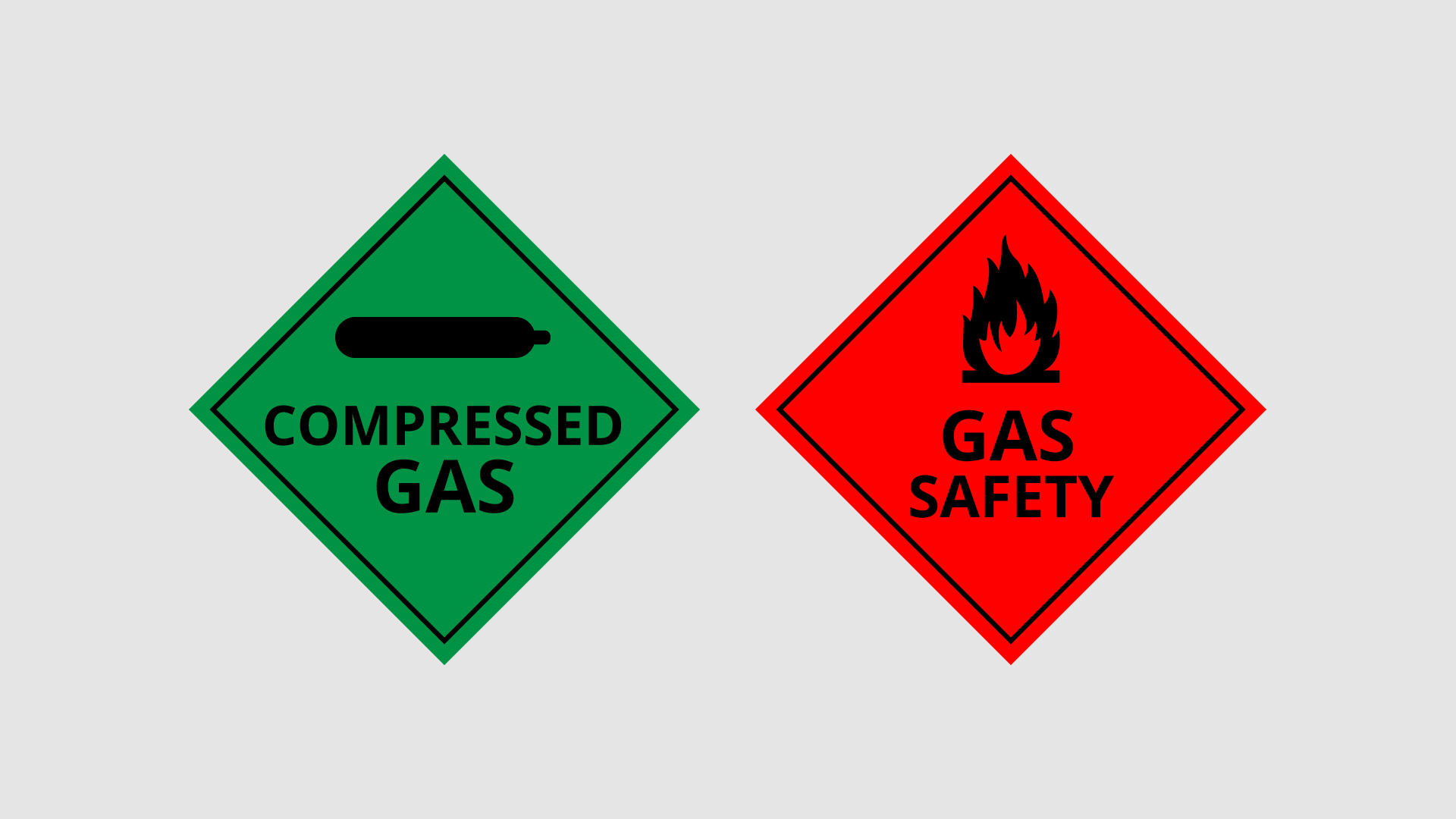 Some people choose to display a sticker on the rear of their campervan, stating the vehicle is carrying compressed and flammable gas. Depending on the country you are travelling, this might be a legal requirement.
Products We Recommend
Carbon Monoxide
One of the dangers of burning natural gas aboard a campervan is the build-up of carbon monoxide gas. Carbon monoxide is an odourless, colourless and tasteless gas that in high doses can quickly kill.
Furthermore, It is near impossible to identify without the use of the correct detection equipment. Not only should you have adequate campervan ventilation, but it's also imperative that you install a high-quality carbon monoxide detector.
Why is carbon monoxide dangerous?
Carbon monoxide is deadly because it binds with your red blood cells. This then starves your body of oxygen after passing into your lungs.
These are the early symptoms of carbon monoxide poisoning1 :
Tension-type Headache
Dizziness
Feeling And Being sick
Tiredness And Confusion
Stomach Pain
Shortness Of Breath And Difficulty Breathing
For you to feel the effects of carbon monoxide poisoning, you would need to be exposed to a carbon monoxide level of 50 parts per million (P.P.M.) for eight hours. At 200 P.P.M., you would start to get a slight headache, fatigue, dizziness, and nausea after two or three hours. And at 400 P.P.M. carbon monoxide can become life-threatening after two to three hours.2
Carbon Monoxide Alarm
A carbon monoxide detectors will sound an alarm when carbon monoxide hits a certain level over time. Different sensors set off different types of alerts.
A great feature of an electronic carbon monoxide detector is once the detector sounds the alarm, it won't shut off until its back in a carbon monoxide-free environment. This then lets you know that its safe to return into your campervan.
Products We Recommend:
Alternatively, check out the best-rated carbon monoxide alarms on Amazon.
Sources:
British National Health Service – Carbon Monoxide Poisoning
Kiddie, Fire Safety – What Are the Carbon Monoxide Levels That Will Sound the Alarm?
Campervan gas safety tips
We always recommended choosing a professional technician to install your campervan gas L.P.G. system.
Always shut off all your gas before travel.
Although not always required (check local gas laws), when carrying gas, we advise displaying a gas warning sticker on your vehicle exterior.
Make sure that you know how to safely remove and fit your gas regulator.
Keep well away from naked flames when changing the gas cylinder bottle.
If you suspect a gas leak, don't use a naked flame to help look (yes, people have actually done this before). A handy trick is to apply some water and washing-up-liquid solution to the suspected area and look for bubbles.
Make sure you've got a fire blanket and/or fire extinguisher.
Install an adequate fire alarm and carbon monoxide alarm.
Make sure your drop vents are not blocked. Gas needs to escape in case of a leak.