Head north for adventure!
Scotland, and in particular the Highlands, has without a doubt some of the most stunning scenery in the world! A big claim I know, but read on and you will soon see why I know this. Visit and you will be left wanting to return again and again.
VanLife has the means to set you free in this land. It also gives you a few home comforts so you can relax at the end of a long day exploring.
It is not just the awe-inspiring landscape that makes Scotland my top destination. There are castles to explore and ruins to turn you into an 8 year old Spartan Warrior. There are 1000's of Lochs to swim in or skim pebbles across or take a boat tour around.
There are many whisky distilleries to tour and sample and let's not forget the Ultimate road trip: The North Coast 500; a 500 mile loop of the highlands including 200 miles of single track roads and the best bits of the east, north and west coastline. Enough to make you weak at the knees! And of course, the countless waterfalls that instantly transport you to medieval times and make you want to dance naked under them!
The 'Forestry And Land Scotland' have opened some of their car parks to campers for overnight stays. There is a voluntary donation you can pay on their website. It is well worth checking out as I have used them a few times.
You feel safe and secure, knowing there definitely won't be any late night knocks on the door and of course, the car parks are normally located within a beautiful walk or by waterfalls and forests. So without further ado let's take a closer look at 3 of my favourite destinations in Scotland.
Achmelvic Bay, Highlands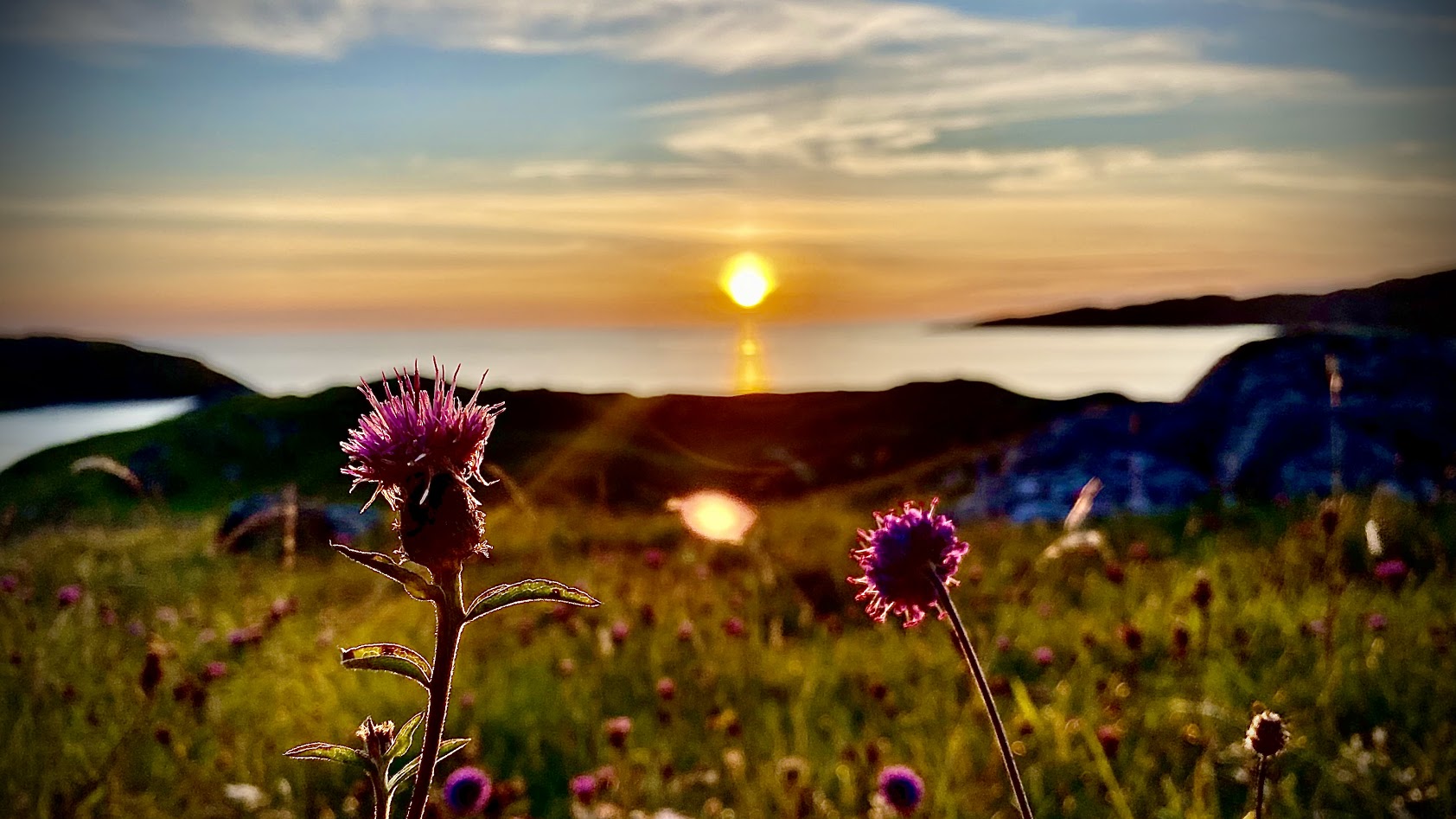 Situated on the northwest coast of the Highlands sits the beautiful Achmelvic Bay with glistening white sands and deep blue, crystal clear waters.
The bay is surrounded by high hills which are perfect for awesome sunset cuddles and they also protect the bay making the sea calm and inviting.
The bay is located far off the beaten track along twisting mountain roads and at the very end is Shore Caravan and Camping site. It has a small shop with some necessities and an awesome little chippy that serves the best smoked sausage I have ever had! It gets very busy in high season so book well in advance.
But fear not if this trip is a spur of the moment thing. Just before the campsite is a little pop up site that for just a few quid you can stay the night and still use the amenities of the main camp site.
If you're just visiting for a swim or a day visit to hike the surrounding hills, there is a car park next to the beach with no height restrictions (at time of publication) and a small toilet block and again you can still use the camp site shop and chippy.
Cairngorms National Park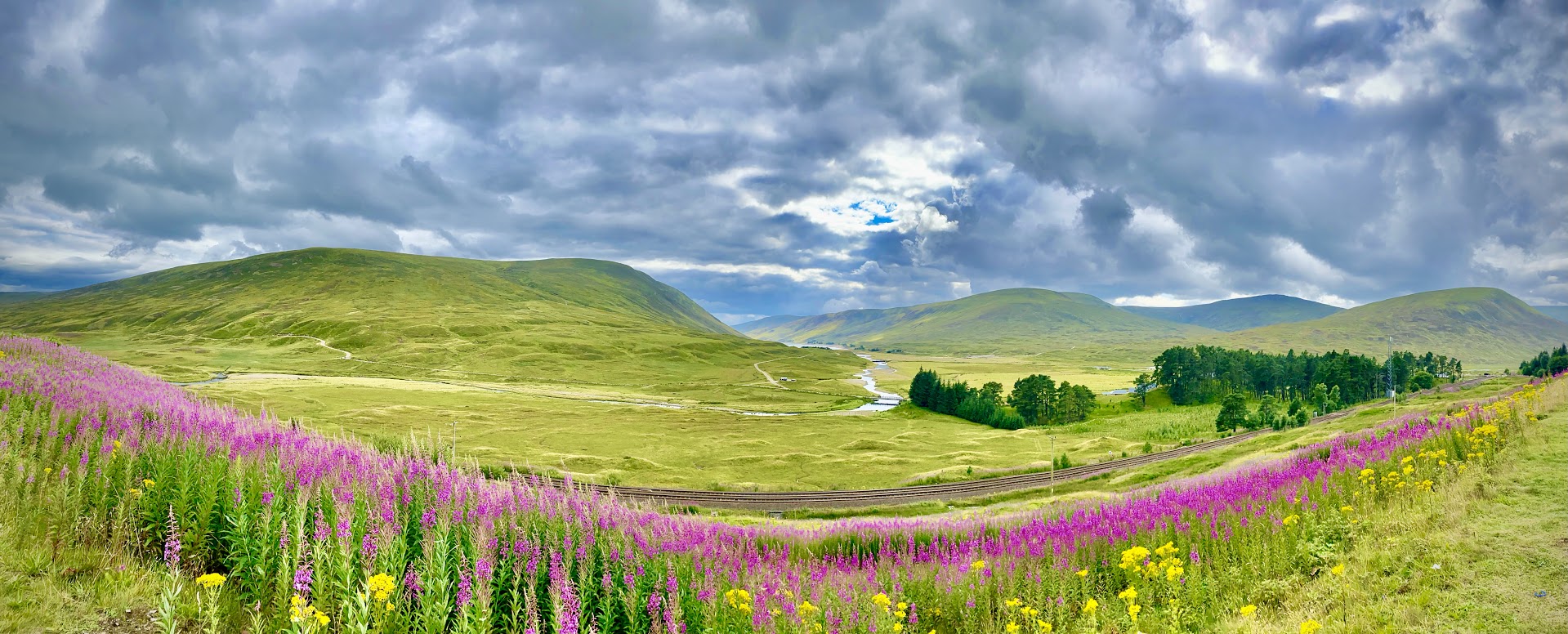 The Cairngorms National Park is vast. So vast that there are more wildlife hotspots, waterfalls, lochs, rivers, distilleries and mountains than you can possibly imagine! This outrageously beautiful place needs a 3 week holiday just to scratch the surface!You have the 90 mile long snow roads scenic route, which is an adventure that takes in some of the highest public roads in Britain.
Then there is the Dark Sky Parks where you are guaranteed to have a magical night star gazing, although cloud free nights aren't included in that guarantee. With dark skies and an insanely low level of light pollution you don't need any fancy star gazing equipment. Just your own eyes or a pair of binoculars and perhaps a loved ones hand to hold while you share that magical moment!
For the more enthusiastic of y'all, there are so many mountain bike trail centres and activities to visit you'll surely have to pick locations from a hat or you'll never make your mind up! You will find 5 of the UK's 6 highest mountains here, alongside 55 Munros (mountains over 3000ft) as well as hundreds of hiking routes that'll keep you occupied for days! So get your van packed up and head for the Cairngorms!
The Beautiful Scottish Borders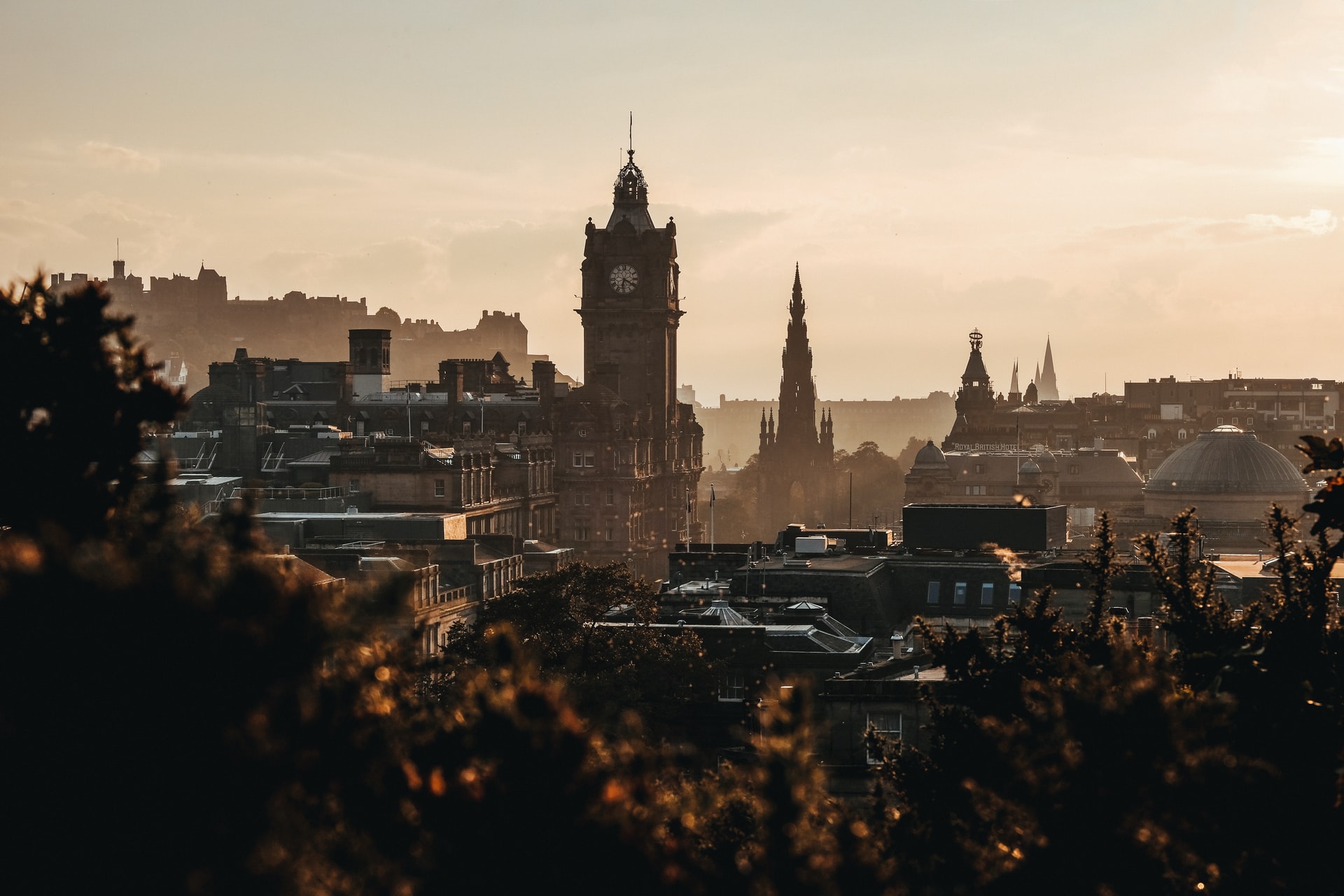 You can't get to the rest of Scotland without passing through The Scottish Borders. Situated as their name suggests, between the border with England and Scotlands cities Glasgow and Edinburgh, Dumfries & Galloway the Scottish Borders are saturated with history.
Tales of knights, reivers, smugglers come together to haunt the very fabric of the land. Like the ruined abbeys and castles they are testament to the battles won and lost over the centuries, and to the Scottish icons that walked the lands.
In modern days the local businesses mix with tradition creating unforgettable experiences at every turn. The Scottish Borders have more castles and stately homes than you could visit in a month. So pick wisely and get ready for an exceptional adventure!
You could add Crichton Castle, Drumlanrig Castle & Country Estate, Thirlestane Castle and the majestic Floors Castle to your list to name but a few!
Spend some time in Kirkcudbright, a beautiful town full of art galleries and stately homes all fighting for your attention! The Scottish Borders are well suited to VanLife as you can travel at your own leisure, and park in the many campsites or parking bays along the roadsides and explore at your will.