So, you want to sell your campervan? You turn to the internet and start the arduous task of sifting through the many different campervan sales websites that provide you with the option to advertise your campervan for sale.
With so many campervan sales websites to choose from, where do you start? You may be asking yourself, which campervan selling platform is going to give me the best value that will also sell my campervan the quickest, easiest and most hassle free? Also, how much is it going to cost me to sell my campervan?
Below we have selected what we believe are the top 5 websites for selling your campervan. After all, you want a service that is going to give you value for money and the most features, but you also don't want your campervan to be lost amongst the 10's of thousands of other vehicles up for sale either.
What is the best place to sell my campervan?
Here are the 5 best websites for selling your campervan or motorhome in 2022.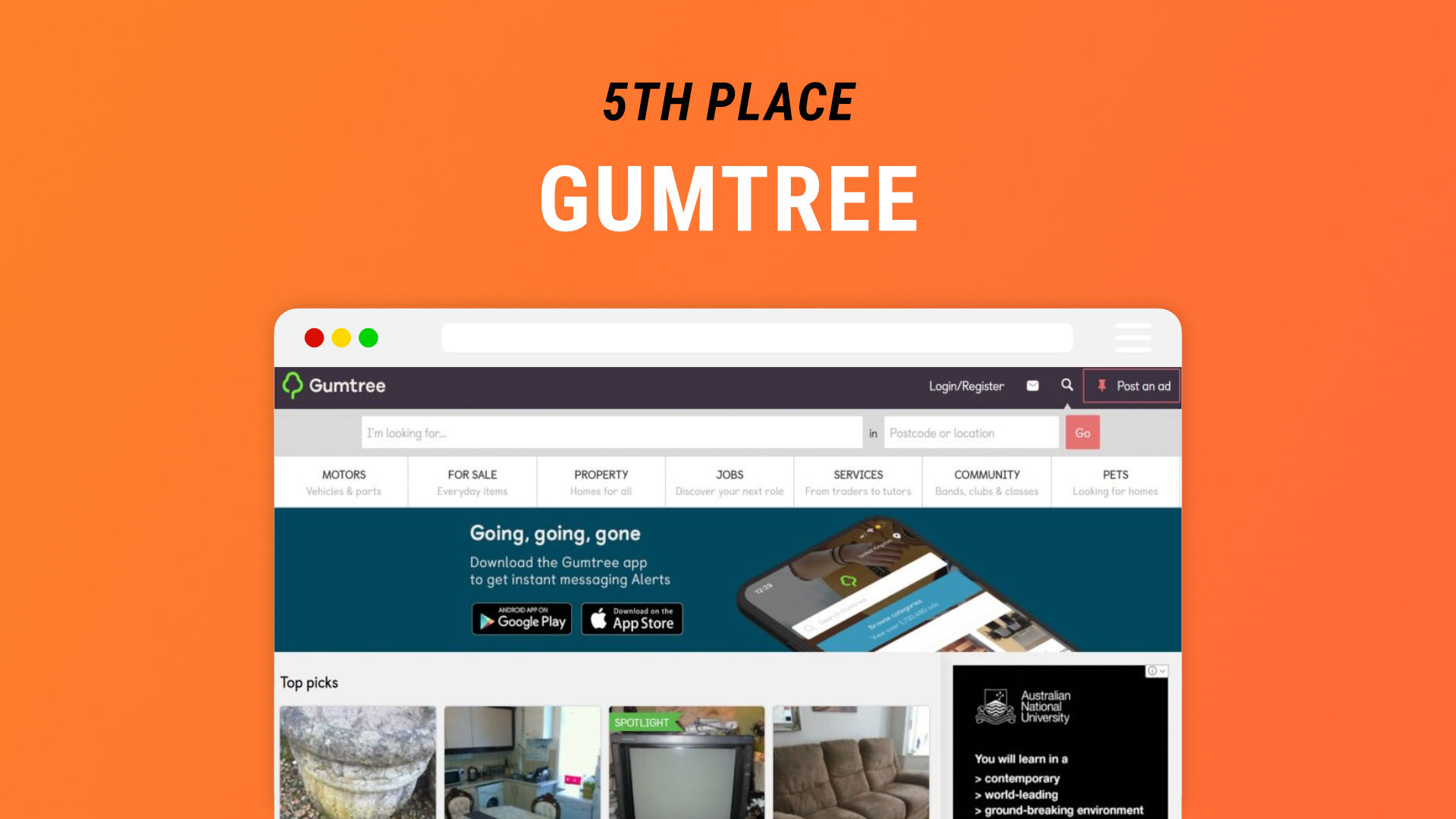 5: Gumtree
Gumtree is a popular site to sell your campervan and in fact, just about anything. The reason why we have put this website in fifth place is simple. It has thousands of visitors every day a well-established website, and is cost effective.
However, it's also complicated, over stocked and is crammed full of advertisements as well as affiliate links. It also has a little problem with potentially fraudulent listings – the most popular being the "bank transfer pending" of which many fall foul too.
| | |
| --- | --- |
| Pros | Cons |
| Well established | Complicated to use |
| Free listing available | Too many affiliate links and adverts |
| | Awkward to use on a mobile device |
| | Busy looking user interface |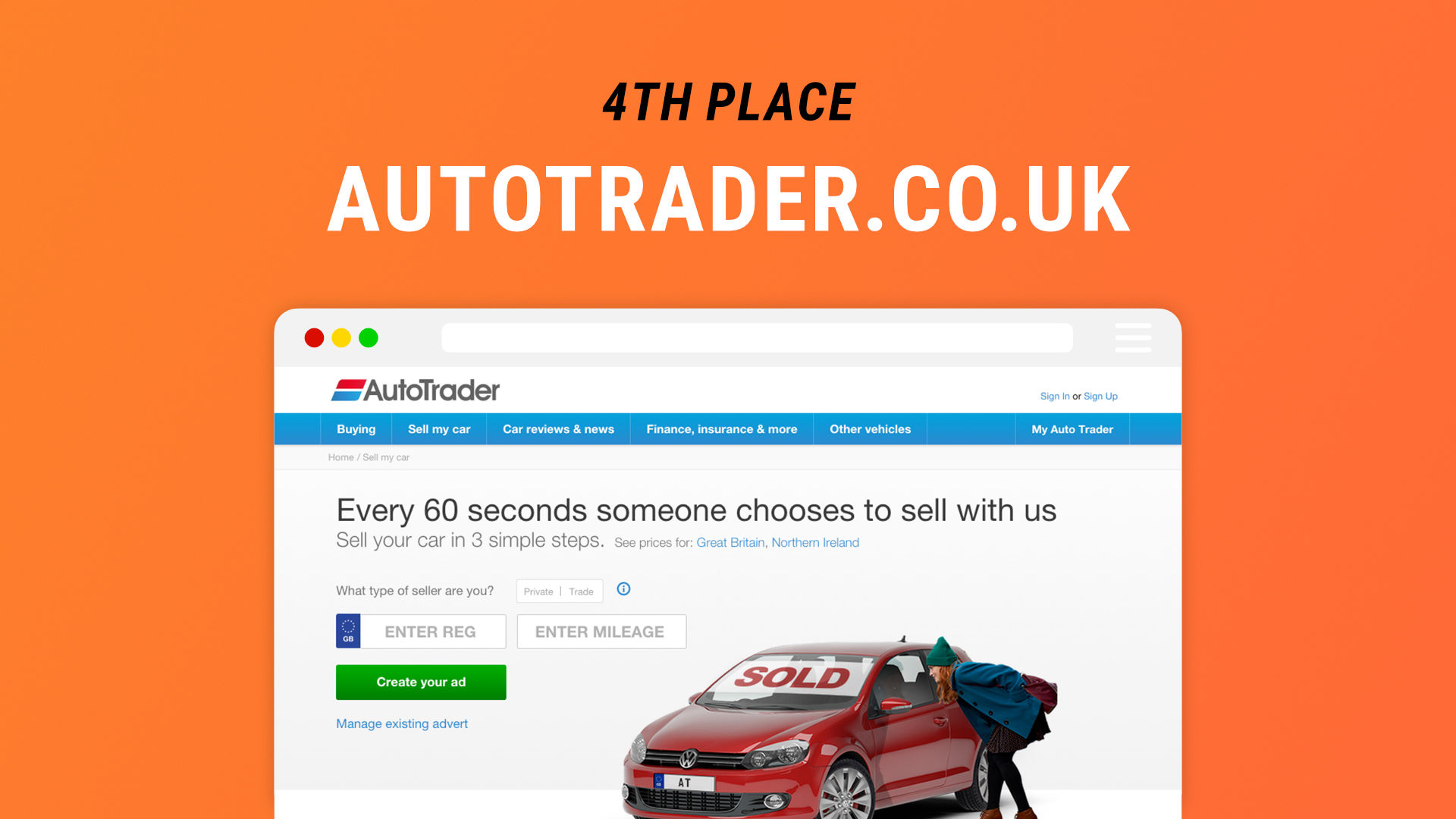 4: AutoTrader (UK)
AutoTrader.co.uk is a popular website to sell your campervan on, but it comes at a cost. For many, this is the 'go-to' website when it comes to selling your campervan. A basic listing starts at £14.95 for 2 weeks and is designed to push you onto the next tier. Despite that, it's easy to use and renew your listing and has a clean look.
| | |
| --- | --- |
| Pros | Cons |
| 1. Easy to use | Expensive for the basic listing |
| | Too many trade sellers |
| | Your contact number is visible |
| | Difficult to get help from customer services |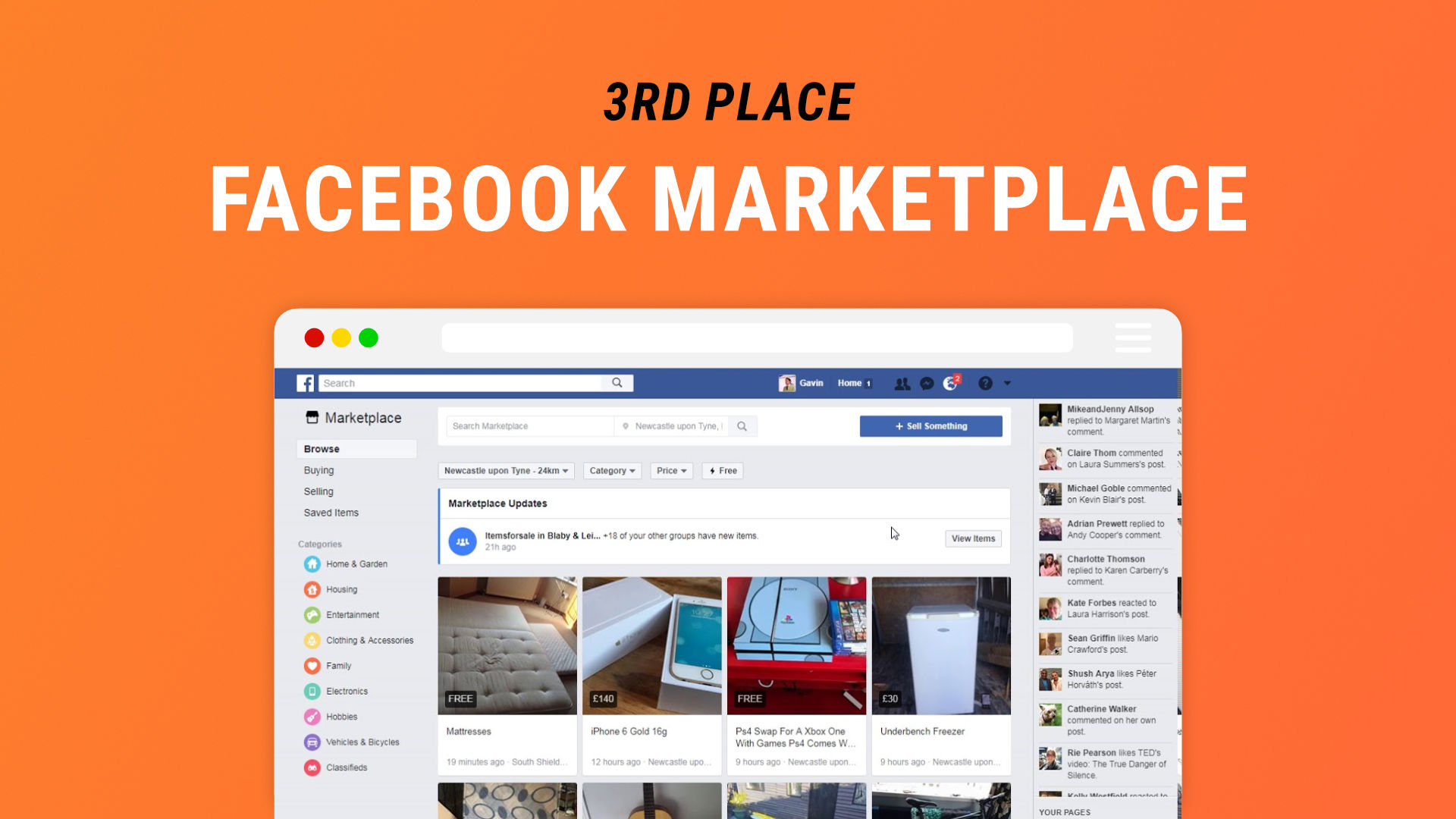 3: Facebook Marketplace
One of the newest contenders on our list is Facebook Marketplace. This service, offered by Facebook, is a great way to sell your campervan. It's free, it can reach an almost unlimited audience and it can help sell your campervan quickly. However, it's also not without its problems.
One key objection with Facebook's Marketplace is that it leaves you wide open to scammers, 100's of "Is this still available" messages, dozens of spam messages and many offers at ridiculously low prices you start to question your pricing. And don't even get us started on the time wasters. One other common complaint we hear is that if the person looking to buy your campervan doesn't adjust their search radius, your van may never get seen.
Moreover, when you create your campervan listing and then proceed to publish it in the appropriate groups, you will no doubt receive some negative comments regarding your campervan and its conversion (wow, how much!). This can be off-putting to potential buyers.
| Pros | Cons |
| --- | --- |
| It's free | Open to spammers and scammers |
| Easy to use | Your campervan may only get shown to a local audience |
| Huge potential customer reach | It costs money too for a bigger reach |
| | Buyers searching have minimal tool selections |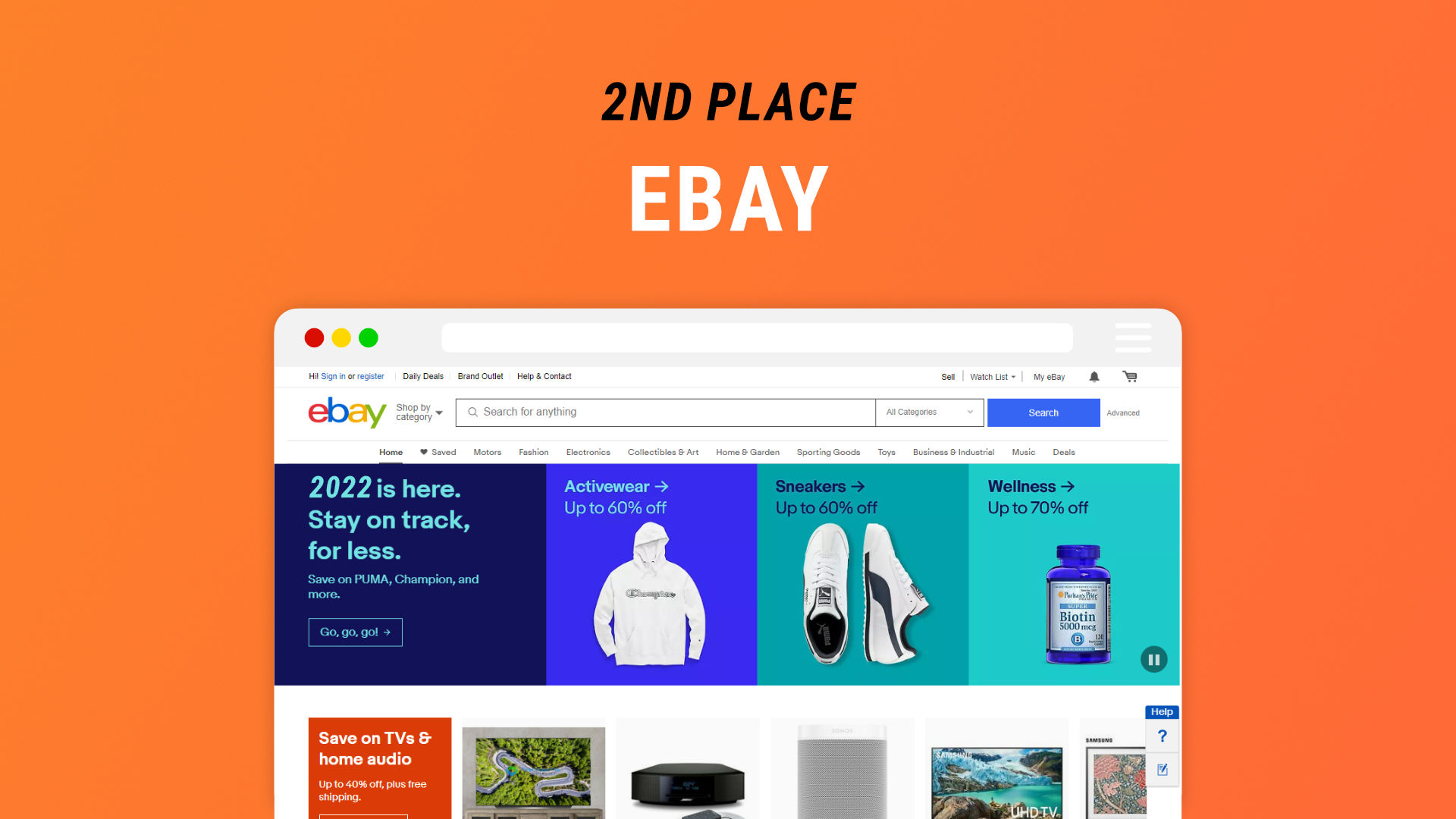 2: eBay
Coming second is our list is the powerhouse that is eBay. If you have something to sell, then chances are eBay is your go-to place. With thousands upon thousands of users browsing the directory daily, eBay is for many the number one choice when it comes to selling a campervan online. However, like a lot of the other websites we have mentioned, it may come with a few problems.
The primary issue is competition. With so many campervans on eBay, how can you successfully get your campervan in front of the right buyers? Also, and this seems to be becoming a little more prevalent, is either fraudulent listings or fraudulent buyers contacting sellers.
Unfortunately, this has created an environment where users may now be reluctant to messages sellers as they feel that the listing may not be genuine.
However, this is only a small proportion of the marketplace and we must admit eBay is quite good at counteracting these issues.
The other key objection we can see is the cost of a listing if you want to successfully maximise your listing to reach as many users as possible. Yes, a standard listing is a relatively low price, however, for you to truly benefit from eBay, well that's going to cost you. This can go all the way up to £40 just for a featured listing.
| Pros | Cons |
| --- | --- |
| Well established marketplace | Huge competition |
| Huge audience | Expensive listing fees |
| Search system is great | Hard to stand out |
| | Buyers might be resilient to communicate |
| | Potential for fraudulent offers |
1: VanLife Adventure
OK, so we may have been a little biased with our last selection, but for good reason, so let me explain. New for 2022 is our brand new campervan sales directory, and we believe this is the best place to sell your campervan on the internet! Our campervan sales directory has been built from the ground up specifically for campervans.
So, let us start with the main campervans for sale interface. As this is designed exclusively for campervans, all the key search filters are campervan appropriate. This helps our users find their perfect campervan.
Likewise, when creating your campervan for sale listing, you have so many more campervan related fields to where you can enter your data. These include details such as:
Campervan height, length, width
Gross campervan weight
Campervan class
Conversion type (self-build/professional/factory)
Gas/Electrical safety certificate
+ so much more
All these details are displayed prominently in your listing, giving the reader as much information as possible about your campervan. This is one key factor that helps in the sale of your campervan and it gives the reader all the information they are looking for when seeking a campervan to buy. Another great benefit is that your contact details are hidden from plain sight. Therefore, you're less likely to be targeted by spam. Furthermore, listings can be updated in just a few clicks.
Oh, and probably the best bit – a basic listing (as of the time of writing this article) is completely free. Zilch, nada, nothing!
But what about web traffic? Will my campervan be seen?
VanLife Adventure is Google's top-ranking vanlife and campervan website. Our pages constantly feature at the very top of all major search engines. So much so, we get around 50,000 web users per month browsing our site. Now you might be thinking, "yeah, that's good, but the others have millions". Yes, this is true, however, that's 50,000 users a month on a campervan website, made for campervans, being read by people who are interested IN campervans! In other words, the ideal audience when selling a campervan.
We also have 6 major Facebook groups with a total of 280,000 members; VanLife – UK, VanLife – Europe, VanLife – USA to name a few. We regularly share both the campervan sales directory and featured campervans directly into our groups. This drives a lot of traffic back to our site and ultimately to your listing.
And finally, for those who want a little more oomph! – you can also upgrade to a featured listing. This allows you to upload 28 HD photos, the listing is live-until-sold, and will now feature an embedded contact form below your listing that allows potential buyers to message you directly.
| Pros | Cons |
| --- | --- |
| Built specifically for campervans | New feature on the website |
| Top ranking in Google | |
| It's free for 28 days | |
| Free standard listing has 12 HD photos | |
| Super easy to use | |