Since its inception in 2007, Wildworx has offered unique handcrafted premium campervan conversions to people that dream of owning their own ultra-high spec campervan. From their high-quality bespoke conversions and campervan accessories to their online DIY campervan conversion guides, they are here to help get you out on the open road and start living the vanlife you have been dreaming of!
Who Are Wildworx And What Do They Do?
Wildworx offers a selection of campervan conversion services. Whether you require minor adjustments to your living space, or you want a premium bespoke conversion, Wildworx can cater for all of your requests.
Located 15 miles east of Worcester, all of their campervans are meticulously hand-built in their state-of-the-art workshop. They are then tested in the Scottish Highlands – for your peace of mind! Wildworx is fully National Caravan Council (NCC) compliant, making their conversions some of the safest on the market.
"We only use the latest equipment and are constantly innovating. Keeping up with the latest trends is hugely important.

We are camper specialists, offering everything from full conversions, small alterations or campervans we have already converted and are offering for sale.

We are also campervan enthusiasts. Our small team has built 500+ campers over the last 15 years. Tried and tested, time after time. We only use parts & accessories that we know will stand the test of time. We only put things in your conversion that we would put in our own camper build.

Our team lives and breathes the outdoor lifestyle. We've been travelling all over the world in campers both big and small. We love snowboarding, hiking and climbing. We're constantly innovating to ensure your campervan conversion is the absolute pinnacle of campervan design and execution."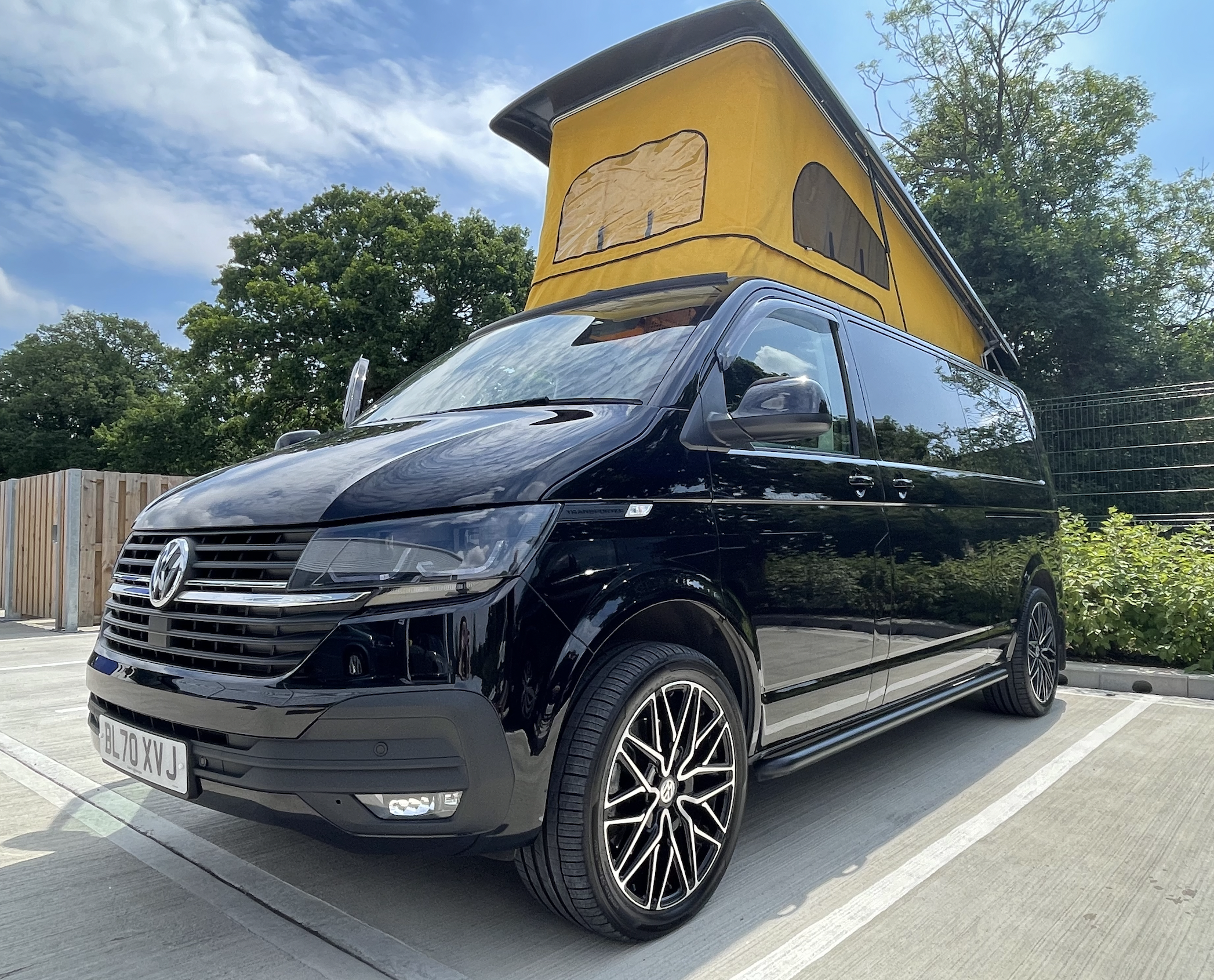 We Asked Wildworx What Sets Them Apart From The Competition.
They said:
"Our campervan conversion process has been refined over the years. Our team is highly skilled and has a wide range of knowledge across the automotive industry. We pride ourselves on excellent customer relationships.

Many of our customers have turned into long term relationships. We have customers who are on their third Wildworx campervan. 

We create a package that works for our customers. Starting with the initial project consultation to the day they collect their new campervan. We pour years of experience into every build.

Once a customer leaves with their van, that is not the end of the journey. We take great pride in making sure they're 100% happy with their campervan conversion. We also offer a generous warranty period as well as a great reputation."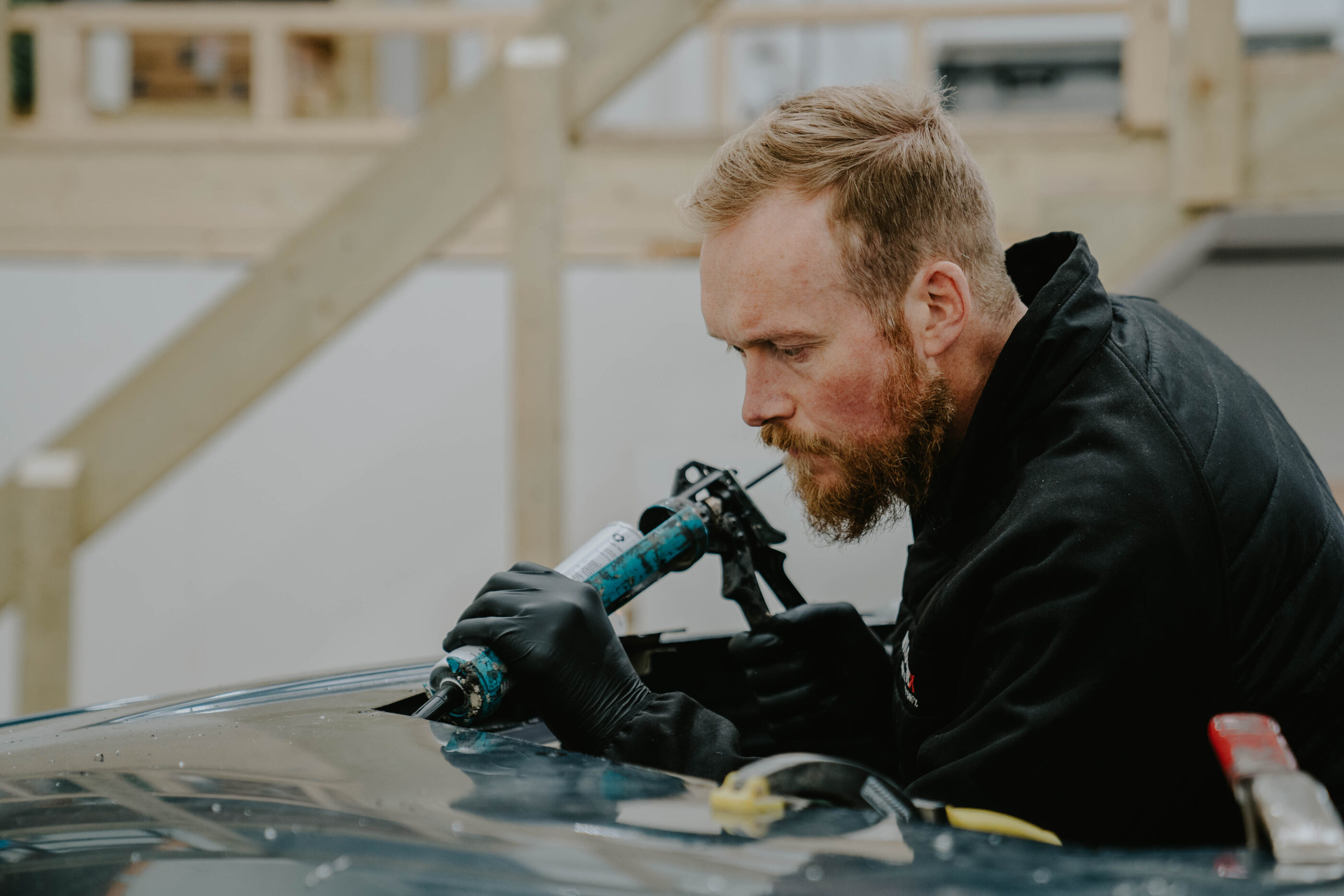 What Spec Can You Expect From A Premium Conversion By Wildworx?
Wildworx their refined its recommended specification for their high-end campervan conversions over the years and you should expect the following example, based on a VW T6:
Sound proofing, insulation + Carpet lining
110Ah Leisure battery, CBE Electrical system
180W Solar panel with MPPT controller
2000W Pure sine wave inverter
USB chargers, Cigarette charging socket, 240v double plug socket
LED mood lighting, LED reading lights, LED downlights
Privacy tint windows with dual opening slider
LVT floor panels
Underslung LPG system and underslung water tanks
Diesel night heater
External hookup Point, water point, shower point and BBQ point
Fridge/Freezer
Sink + fold down tap. Hot + cold water
Loc8 table storage system
Pop-up roof with panoramic canvas
Colour-coded to your van's colour
Bed platform with comfort mattress
RIB 129 in VW fabric to match your front seats
Slimline furniture in white gloss with Pistachio accents
Solid Worktop and chrome furniture locks
Vanshades
CO alarm, fire Alarm & extinguisher
2-year conversion warranty
What Vehicles Can Wildworx Convert?
The Wildworx Everest Edition camper conversion can be built into the Volkswagen Transporter (T6 + T6.1). We can either work on a customer provided vehicle or choose from one of our limited number of brand new VW T6.1s to purchase.
We can help source the customer a base vehicle too. Whether it's new or nearly new, we can source the perfect vehicle for their camper conversion. We also hold a rolling stock of nearly new base vehicles for them to choose from.
If you're looking at converting something a little different, Wildworx can even do this too! We have converted vehicles from most of the popular makes and models over the years.
Each of these vehicles requires a different process so it's best to get in touch for an informal chat about the process.
Do Wildworx Do Other Styles Of Conversions?
Wildworx are ahead of the game when it comes to current trends in the campervan market. Swamper conversions and overlander vehicles are big news at the moment and Wildworx are taking this trend to another level!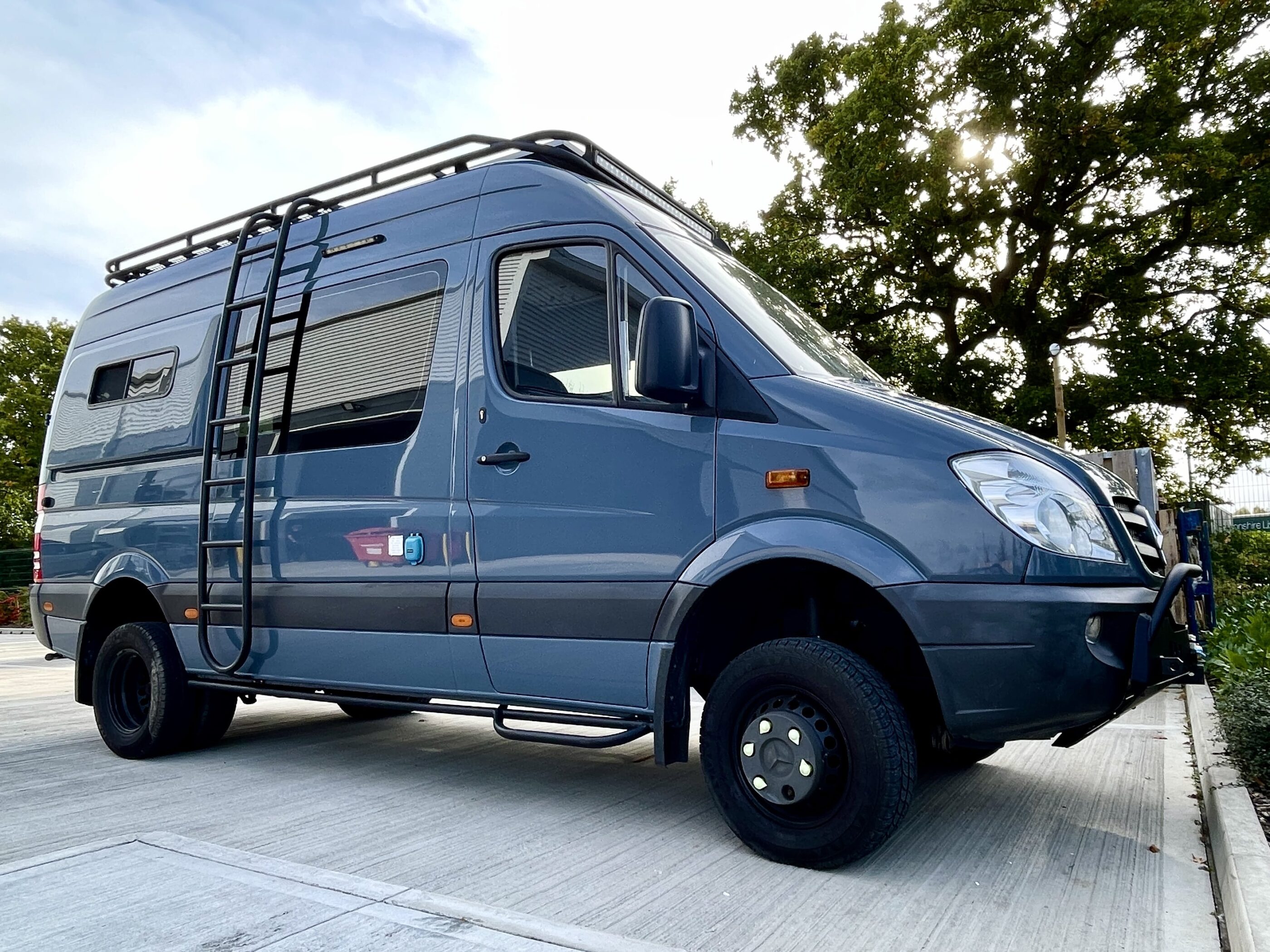 We asked Wildworx What A Swamper Conversion Is
"A Swamper is a more aggressive look for your VW Transporter. Generally you're trying to make the van look more rugged and mean and use it for bigger, muddier adventures!

People that convert their van into a Swamper usually use it for more adventurous pursuits. Oversize, chunky, all terrain tyres are a total must when looking for the Swamper look. Ideal for your T6 Swamper! Swampers can be made of most base vehicles. To be a true Swamper conversion you really need to use a 4-motion or some sort of 4×4 functionality. We've seen fantastic Transit Custom Swampers, however, overall we recommend the T6.1 4motion. It has a fantastic 4×4 drive option and is ideal for overland adventures!"
If you're planning on going off-road with your VW Transporter Swamper you'll want to raise the suspension. To do this, Wildworx use the Desert Lift Kit from Seikel. This can give you a lift that's around 30mm to 60mm.
Light upgrades are a total must for your VW Swamper. You need to be able to rely on high-performance lighting when travelling during the night, especially if you're planning an off-road adventure. These are usually mounted on the top of your van or on the front grille. They really add to that aggressive Swamper look.
Your engine sucks in air, if you go through deep water it will get sucked in through your air intake. It's called a snorkel because it extends your air intake above the van to the top of the snorkel. Which means you can drive through a greater depth of water.
A VW Swamper will want a really particular looking alloy. You don't want shiny, easily scratched rims. You need something really durable that you're not worried about looking scruffy. You'll also want a raised stance, to give greater ground clearance.
More Information:
If you'd like to book an informal consultation to discuss how Wildworx can get your adventures kickstarted, please visit their business listing here: Wildworx | Play Dirty | Business Listing