Who are you? Tell us a bit about yourself.
Hi! I'm Kate: ex-mermaid trainer and full-time vanlifer. I was born in Surrey, England and spent my youth there too. I went to uni in Bournemouth to study business and leisure marketing before landing my dream job as UK assistant editor at UK Horse & Rider magazine. I stayed there for 5 years before leaving to go to another firm. In the second year, my world was turned upside down.

I was made redundant, my relationship ended suddenly and I was hurled into a world of uncertainty. I never took a gap year from uni and I had this deep wanderlust urging me to go and explore the big wide world.
I listened to my heart and used my savings to book a round-the-world trip. I ended up staying in South East Asia for 6 months. After I returned home I felt a calling to go back there, so I returned. I fell in love with scuba diving again and was absolutely loving life!
This was ten years ago, and at the same time, I realised I could take clients on from anywhere in the world so I started my own freelance writing and editing operation and successfully I may add too! I packed my bags once again and set off backpacking across South East Asia where I eventually settled on Boracay Island in Western Visayas where I was recruited to become a mermaid swimming instructor. Yes, I trained mermaids to swim!. I stayed for 5 years there and 2 years on Cebu Island. Life was good!

2020 was spent in lockdown in a deserted holiday resort in the Philippines. As soon as I was allowed, I travelled back to the UK to visit my parents. It was my dad's 70th birthday too. I had intended to return to the Philippines 3 months later but the UK entered lockdown and I was stuck. Now I love my parents but I desperately needed a place of my own. I didn't want to commit to a mortgage and I didn't want to waste cash on private renting. I wanted to continue my free roaming life.

I had always found the vanlife movement fascinating and one day I stumbled across a post about the NC500 and subsequently discovered vanlife on Instagram. Boom! Hooked! I spent a month or more learning about every single aspect of vanlife, and the more I read the more I thought it was perfect!
What van do you have and why did you choose it?
The first van I went to see was absolutely terrible. I was gutted as I had my heart set, but alas, all was made good with the second van. I named her Sadie. Sadie is a medium-wheel-based Sprinter in high-top guise. It's a 2012 and I was smitten at first glance. It was my first time driving a van and I'm glad I didn't go for a smaller van through fear. Sadie is just right. I chose a Mercedes Sprinter because it seemed the most reliable throughout my research. This one looked good, had loads of history and it was in remarkable condition so my hard-earned money was handed over. It was already built but I spent 2 months making upgrades and decorating it to make it more personal to me. I then moved into it, albeit on my parents' driveway!
What is your worst experience?
There have definitely been a few incidents that have tested my sanity, and made me think "What are you doing, you fool" but everything bad that's happened in the past, something good has come out of it.

So my first time on the motorway and I was on my way to get the heating looked at as it was a bit temperamental. I was thinking the van felt good today when as if to prove me wrong it slowed rapidly to a stop and conked out in the middle of lane one, on a bend and in the bright dazzling low winter sun!
Eventually, after several hours and a few more phone calls and a nervous breakdown, two police cars showed up. One stopped the traffic while the other towed me to the hard shoulder. That ordeal cost me over a grand in parts and labour for a misdiagnosed fuel delivery system. After it happened again shortly after it turned out to be a faulty fuel gauge. The gauge was showing half a tank but it was actually empty! A long wait for that part to come over from Germany…
What is your favourite memory?
Oh gosh, there are so many to choose from! But I think I'll go travelling solo. Not a memory as such but one I definitely enjoy doing more than anything! It's who I am now. I absolutely love it!
Although having said that, there was a 6 week trip to Wales which is also up there with the all-time greatest hits! I met some other fantastic vanlifers and we all had such an excellent time for a few nights! The vibe was beautiful, just everyone geeking out on van stuff while sitting around the fire on the beach. I also witnessed such a beautiful sunset on one of those nights, which is why it sticks in my mind!
Tell me one thing you would save from your van.
That's an easy one. 100% it would be my laptop. It has my life on it, from photos to journals and it's even my livelihood. So yeah, my laptop for sure.
What is your scariest moment on the road?
So I went to Cornwall to see some friends a while back and decided on an impromptu road trip on the way back. I took the scenic route and got hopelessly lost. I ended up on a ridiculously steep cliffside track in some of the heaviest rain I've ever witnessed! I made it to the bottom after sliding down most of it. A random guy appeared and helped guide me as I turned around and then realisation hit: I had to get back up! It was all balanced out though as once at the top, the clouds left and I had the most amazing clifftop camp for the night.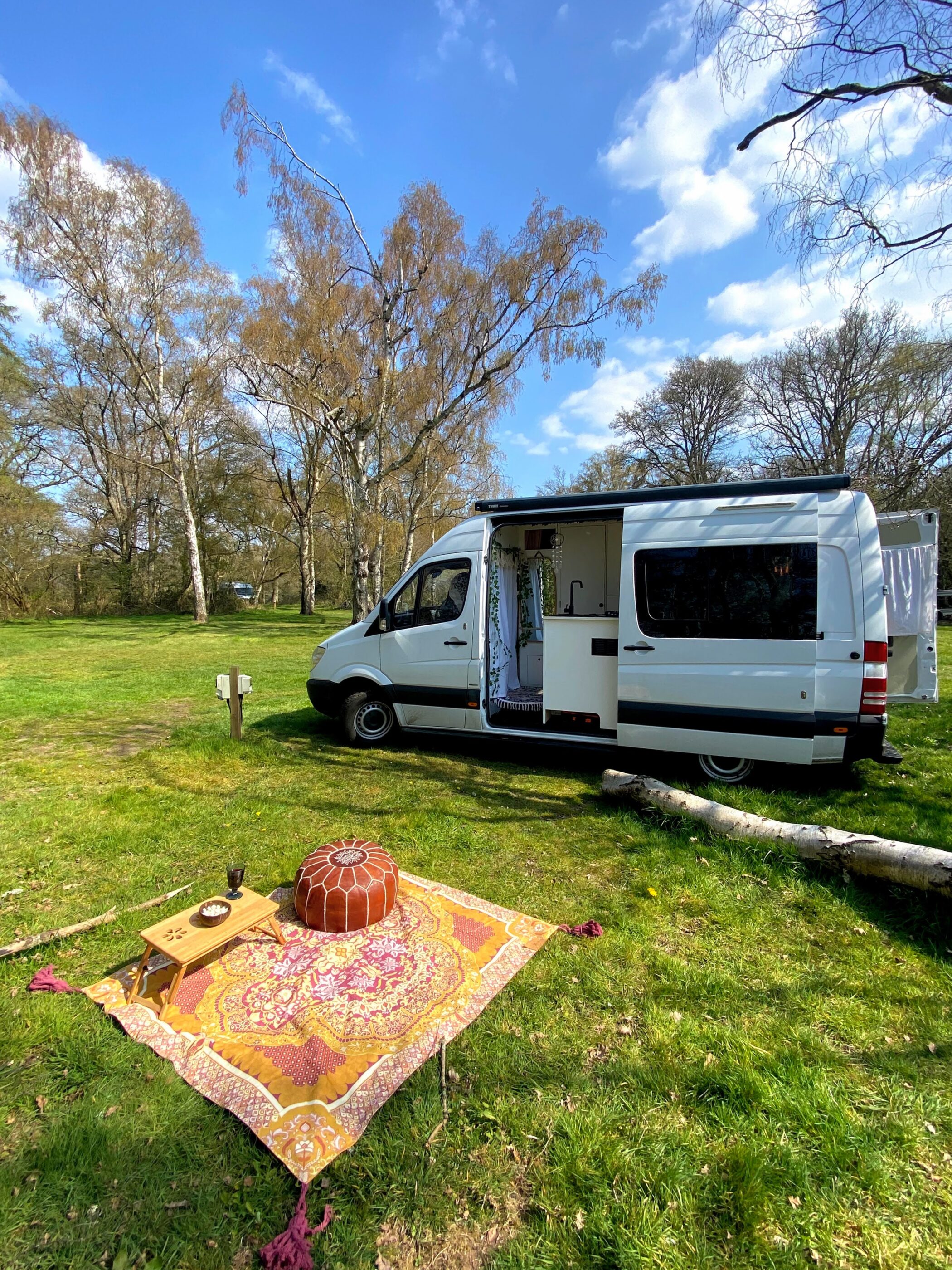 Do you miss bricks and mortar?
Yes, I actually do, but only because in the past year or so in my van travels, I've felt it's nice to have a base. Even if I'm backpacking I like to have a base, somewhere to return to. I find it hard to keep looking for new places to stay but I'm getting better at it! Although, having said that, the freedom is great!
How do you usually work out where to visit?
I use a combination of methods, I'm a member of The Caravan & Motorhome Club. About every 2 weeks I check in for 3/4 days to empty the toilet and do a water service. I also use the Britstops manual which is great fun!. Word of mouth has also proved invaluable. I hunt down places on Instagram too then pin places on google maps. I also seek out geotags on Instagram, save them all and build a route from that. I hear you're introducing a mapped network on your website, in the future, so looking forward to using that!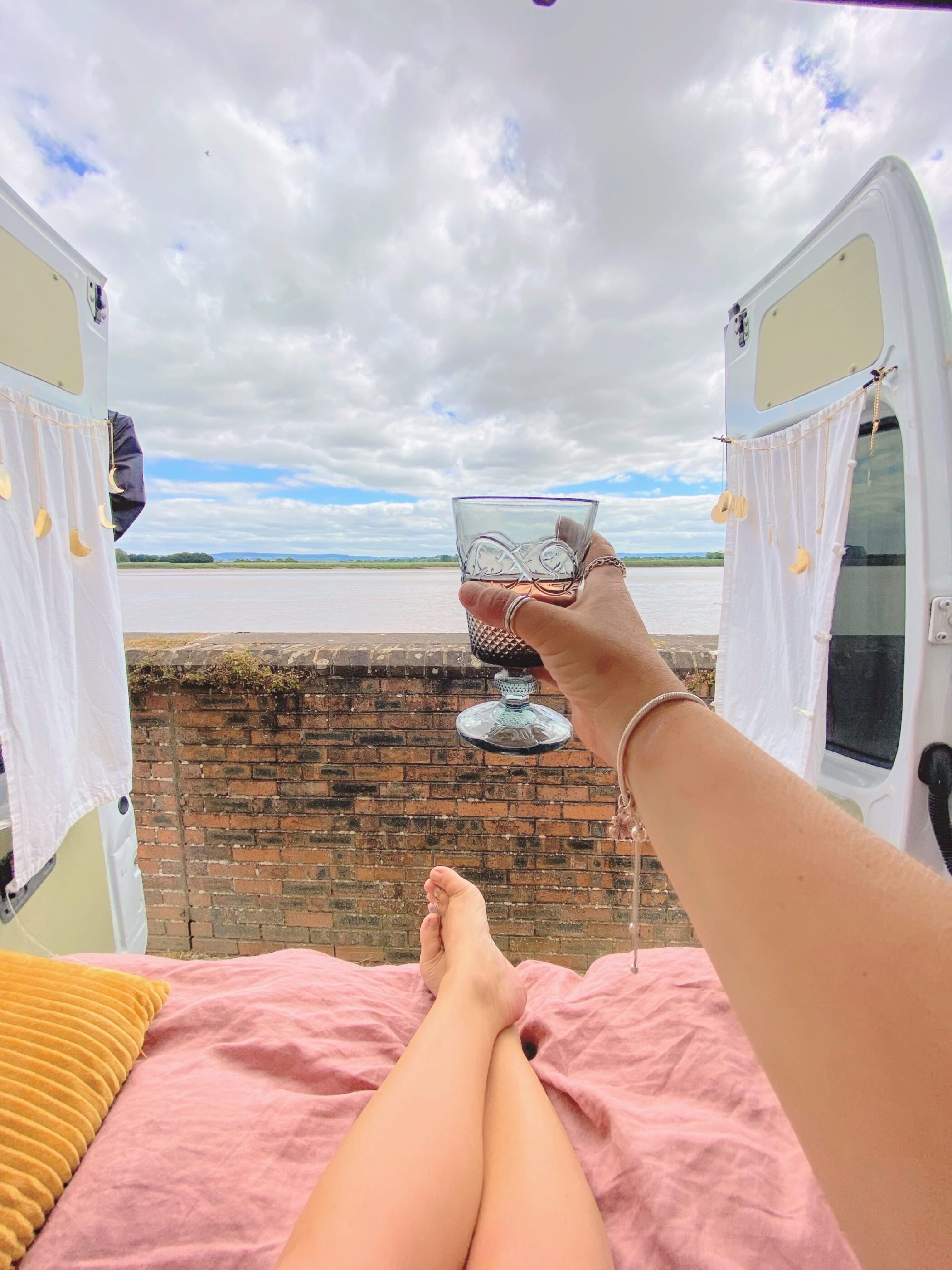 How do you deal with breakdowns on the road?
I'm with the RAC and have been since the day I bought Sadie. I wouldn't be without it!
How do you find vanlife in the winter?
I had planned to swap winter for summer abroad but didn't go this year. My passion for travel, scuba diving and surfing mean I want to travel abroad from January to April. Winter is less exciting for sure but I've realised it's just a different way of doing things. I do get more work done though as I'm not out surfing or having fun as much. It's like being given permission to take time for yourself.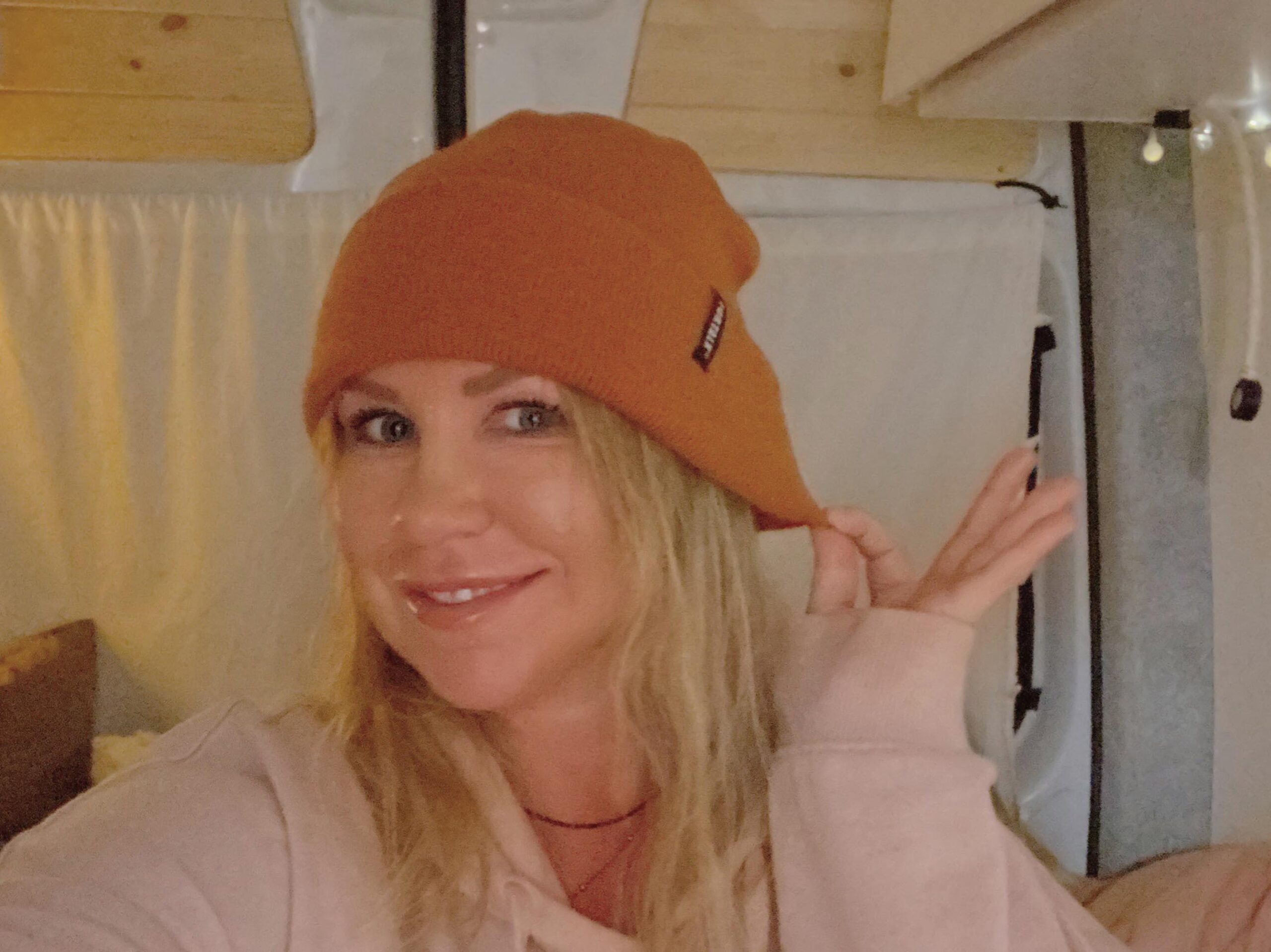 Do you feel safe in your van?
Absolutely yes! I've never felt unsafe. If I didn't plan so well then maybe I would feel a little unsafe. I've never felt that I had to move, even after that one time some weirdo looked through the window. I think he was more startled than me, especially when I tapped on the window!
What's next?
So I got back from Sri Lanka a couple of months ago where I was working. I'm planning on popping to France for a friend's birthday. NC500 in August and I've just done my first Vanlife festival. The summer is looking fantastic! I have booked a few more festivals too.