VanLife – it's pretty popular don't you know!
More and more people all around the planet are taking on the challenge of converting panel vans into homes on wheels, then setting off on epic adventures!
What's not to love?
But have you ever wondered where the whole VanLife scene might be heading? More precisely, what are the campervans of the future going to look like?
A modern camper for a digital age?
From the very early days of the classic VW campervan to the more modern-day self-build creations, what can we expect to see in the next five, ten or even twenty years time?
With vehicle technology accelerating at such a pace; it's hard to predict what's around the corner.
The auto industry is constantly bringing us the latest and greatest technologies, whether it be for safety, entertainment, usefulness or simply for pure innovation.
Vehicles are now getting smart, and they're getting connected.  And the two big buzz words we keep hearing right now is 'intelligence' and 'efficiency'.
Well, it looks like one particular German manufacturing company has been paying close attention.
The Vision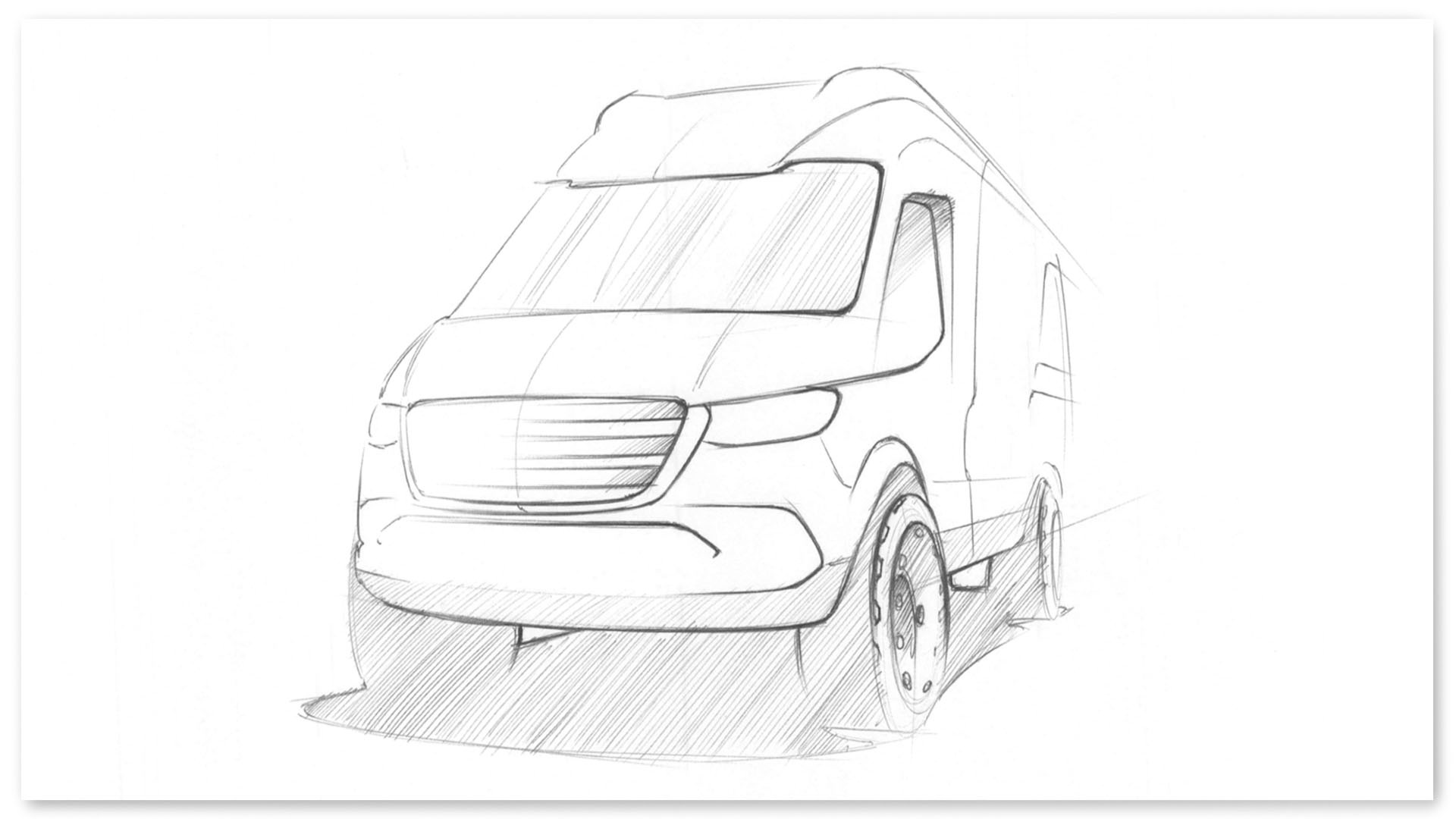 Hymer is one of Europe's most popular motorhome and caravan manufacturers who, over the years, have become synonymous with producing high-quality recreational vehicles.
But, if we are being honest, the actual world of campervans and motorhomes has not really changed since they started to come about all those years ago.
Yes, they're all now stuffed with the latest technologies, and they're incredibly safe.
Still, they all tend to follow the same design and layout styles.
Well, it looks like the design team behind the VisionVenture had a bit of a 'Tesla Cyber Truck moment' when they decided to create their latest offering.
2019 Caravan Salon Exhibition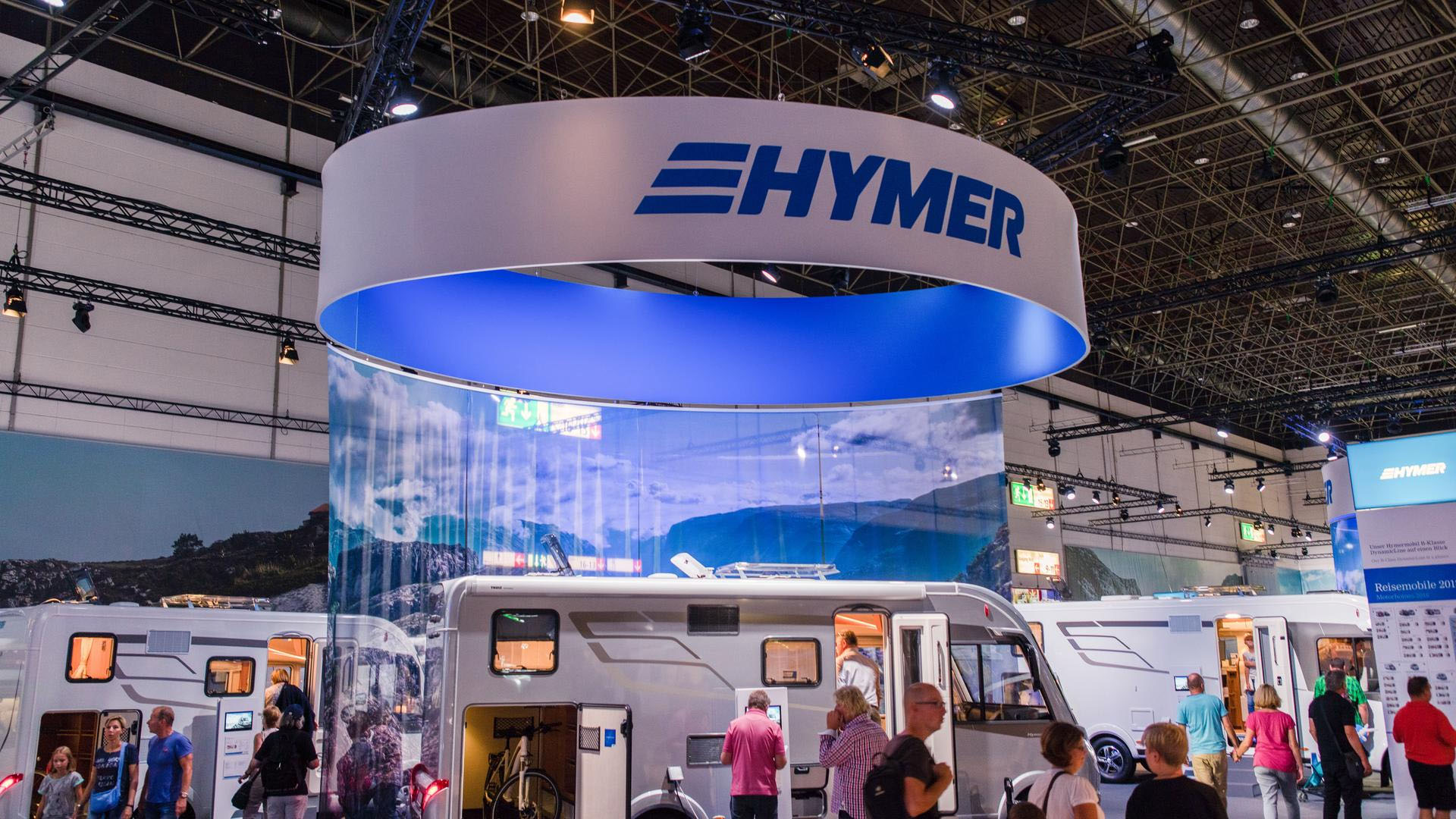 In 2019, Hymer stunned the automotive world.
They unveiled their latest creation at the Caravan Salon Exhibition show in Düsseldorf, the absolutely breath-taking concept vehicle known as the VisonVenture.
This is their take on what they believe is the future of VanLife, or more precisely – what it will look like from the year 2025.
Working together with Studio SYN, the VisionVenture debuts a brand-new layout, inspired by the DIY campervan conversions community.
From the outside, the VisionVenture looks like it comes straight from a Hollywood sci-fi film – and we here at VanLife Adventure love it!
But what lies inside is where the real magic happens.
The Hymer VisionVenture Concept Car
Interior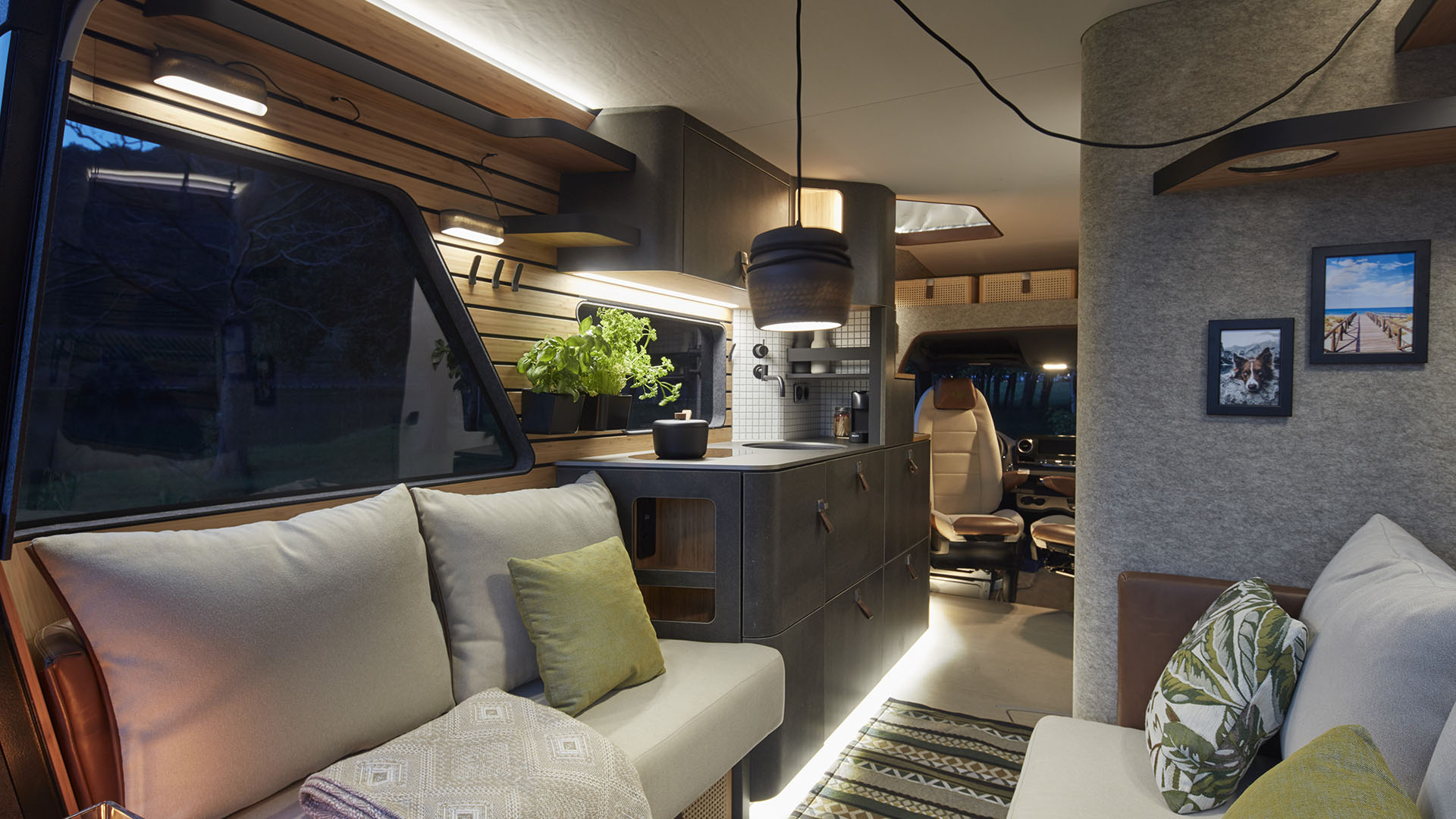 The interior can only be described as a mix between a prestigious yacht, and the bridge of the starship enterprise.
Its spacious, clean, and modern; all the while keeping that home-like atmosphere you would expect in a Hymer.
And when it came to the development of the initial design, as well as the implementation of functional living space, you can tell the designers certainly put a lot of focus on optimising the available space.
As a result, the internal space is split over two levels.
Lower Level
On the lower level, you will find the main living area.
Work Station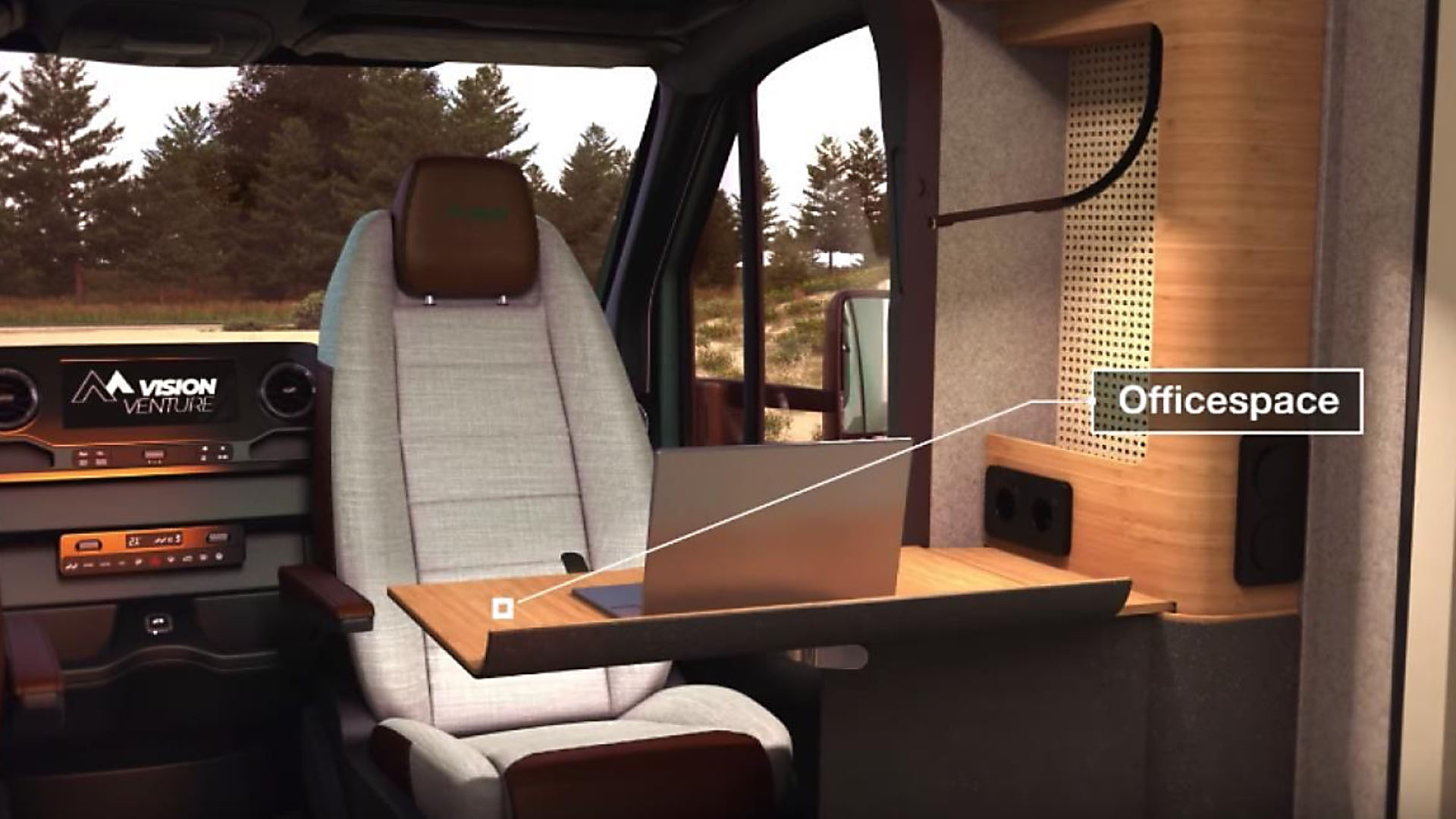 Starting at the front, you come to the cab.
As the design team only had a limited amount of space to work with, for added convenience, both driver and passenger seat rotate.
Not only does this now increase the amount of seating available when the vehicle is parked up, but conveniently located behind the passenger side seat is a drop-down workstation.
With the passenger seat facing towards the rear, and the table is in its dropped position, this area now becomes a handy little office.
This is brilliant for campers who may need to work while travelling on the road.
Kitchen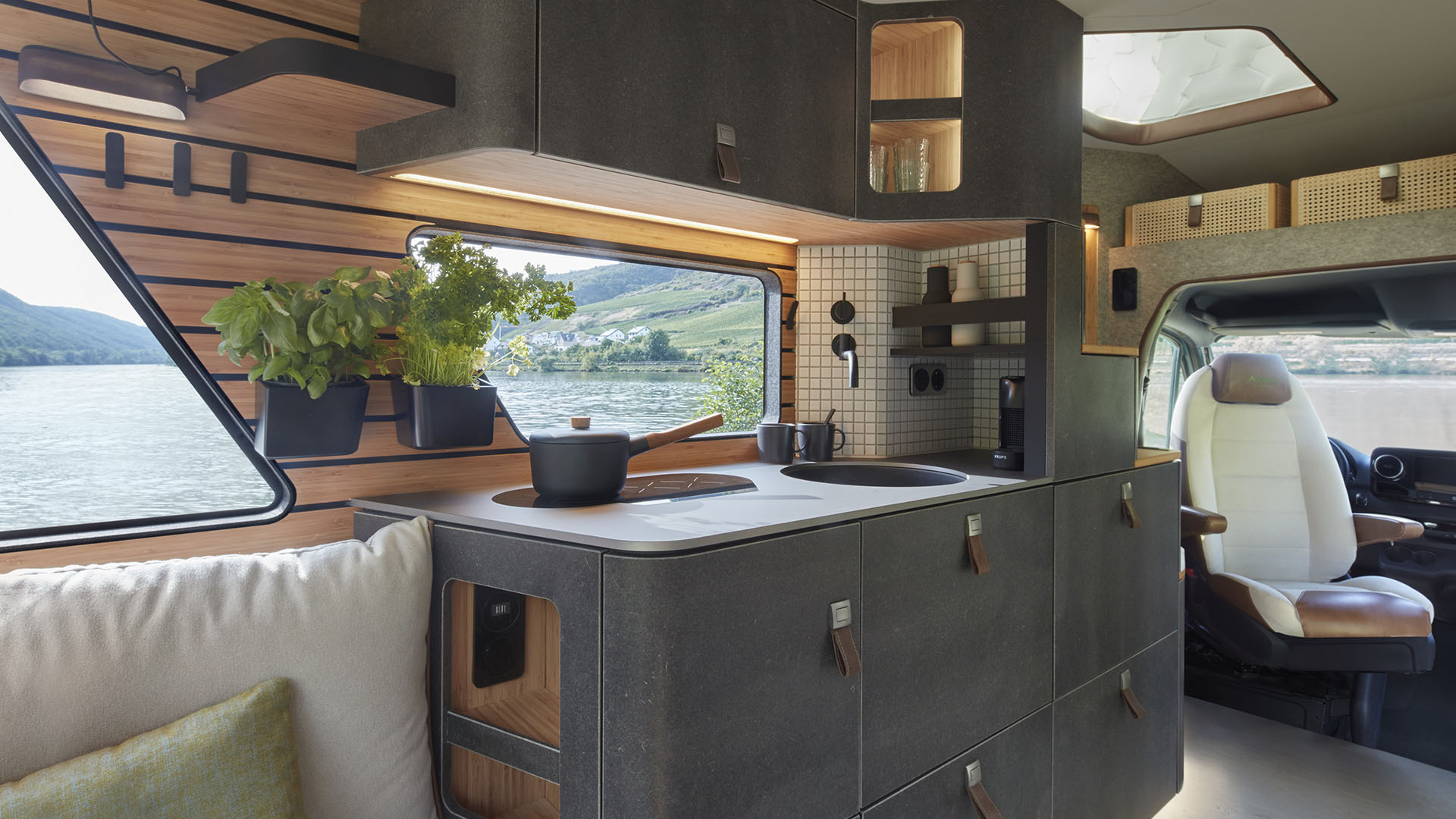 Further back, situated behind the driver's seat, you will find a compact yet well-equipped kitchen. Here you will find everything you need to cook and prepare meals while exploring the open road.
This includes a fully functional hob, a sink that has both hot and cold running water, as well as an ample-sized pull-out fridge to keep all your food and drink items nice and chilled.
You will also find plenty of additional under-counter and overhead storage space too.
Washroom
On the opposite side to the kitchen, you will find the self-contained washroom.
And as with everything else in this van, the washroom also has a few little nifty tricks up its sleeves.
In its standard form, it's just your typical campervan bathroom.
But, with a bit of intelligent engineering, the internal wall can be moved, and the vanity sink can be rotated away.
This creates an enclosed shower room that is separate from both the sink and toilet.
And to make the whole unit water-tight, BASF has developed a product called Veneo Slate.
Without getting too technical, this product is a super-thin natural stone finish.
This really gives the interior space a high-class feel.
Main Living Area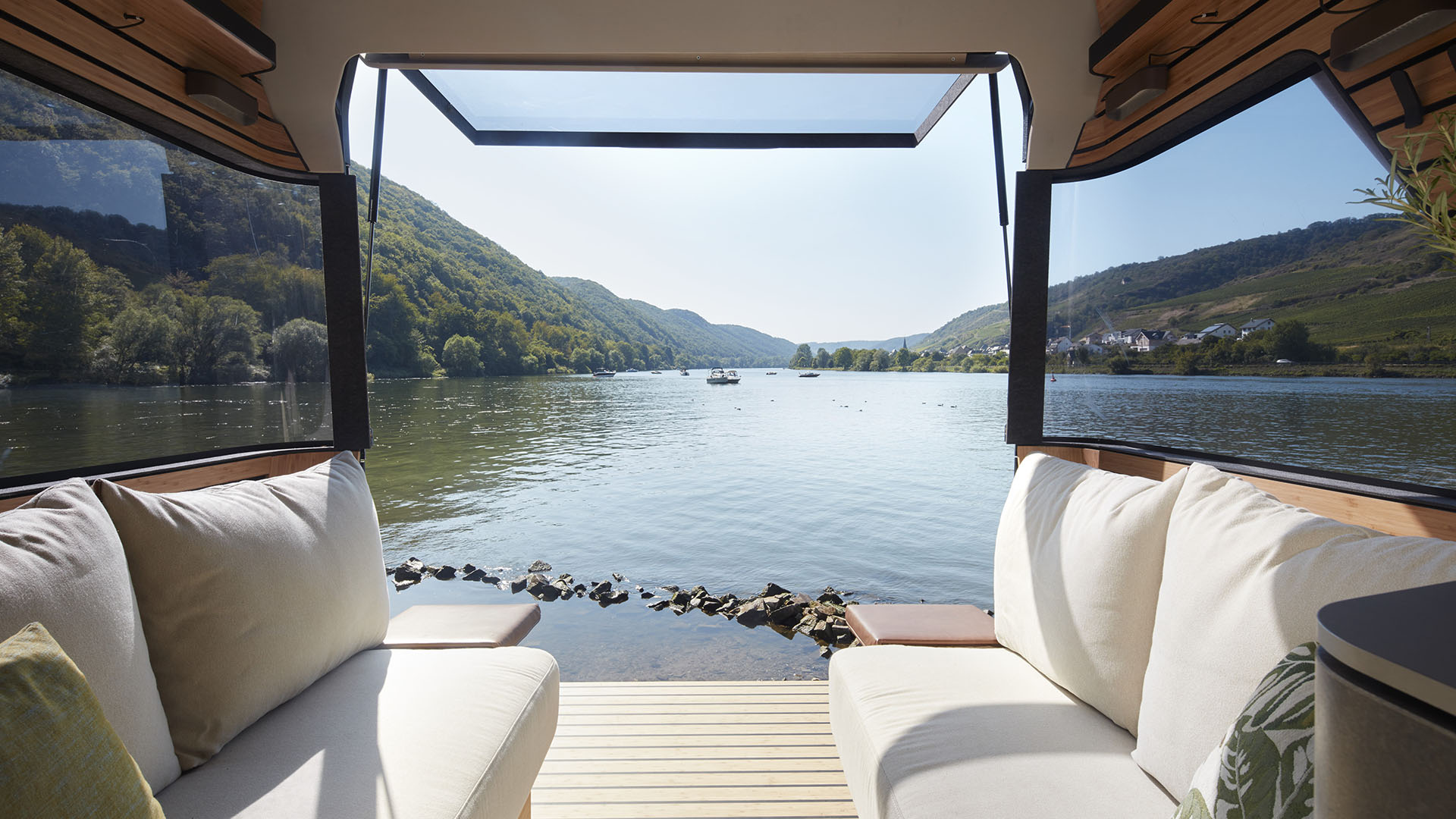 And now, you come to the main living quarters of the VisionVenture.
On either side of the walls, you find the pair of sofas that neatly face one another. They are positioned to fully emerging you to the outside views through the panoramic rear window and wraparound side windows.
And hidden away under the sofa, you'll find a space-saving dining table, that intelligently retracts in a matter of seconds.
Campers can also open up the rear window, drop down the tailgate, to then reveal, a fully functional sun terrace! – yes, you heard that right, a sun terrace!
And if that wasn't cool enough, there's a slide-out electric grill with a fully equipped food prep station at your disposal.
Epic!
The Upper Level (Penthouse!)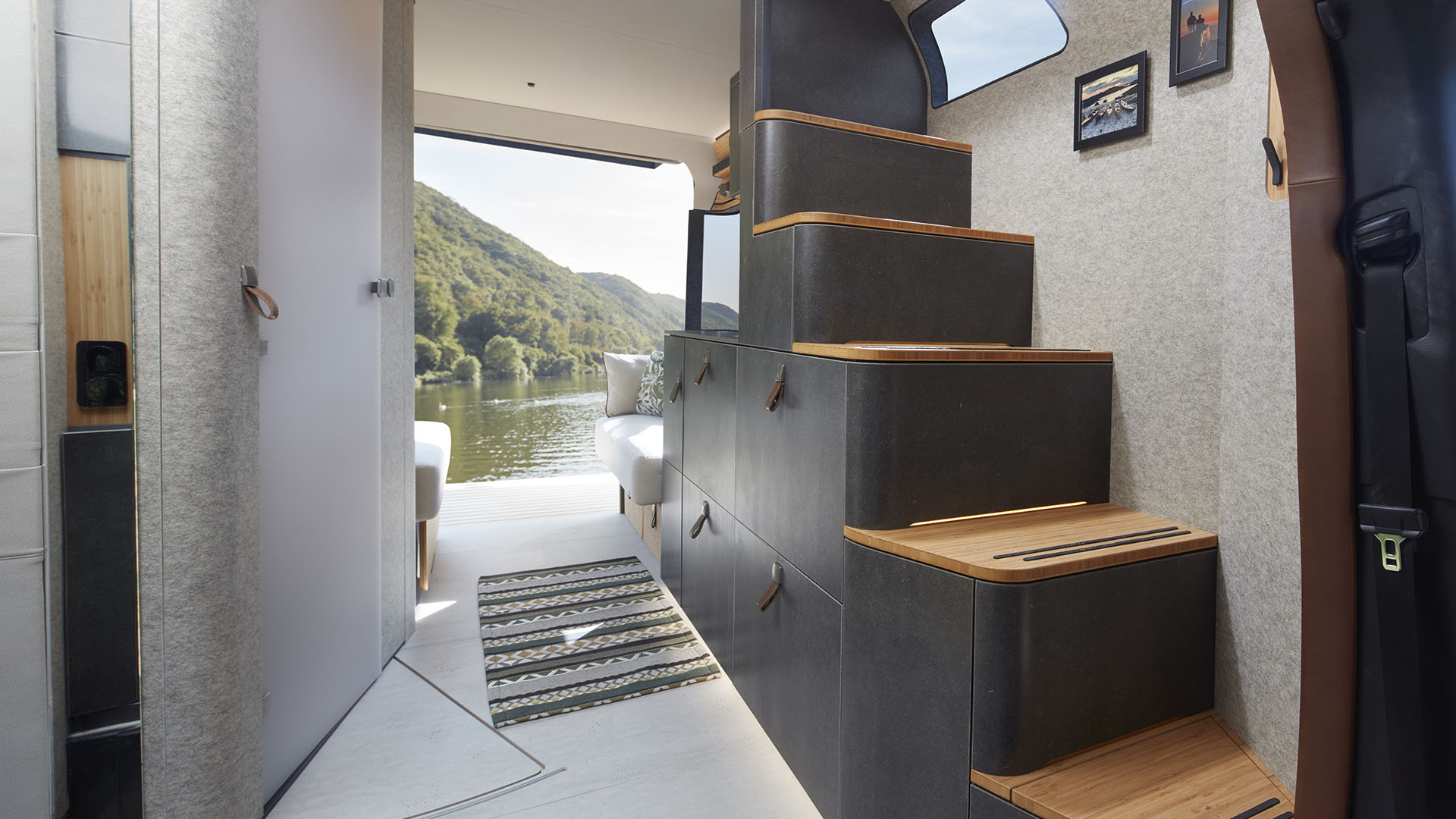 A Staircase in a Van?
Now, spin around, and make your way back through the van, and you will then come to a fully functional staircase.
Yes, that's right, this van has a fully functional staircase, in the back of a van!
Up, up and away…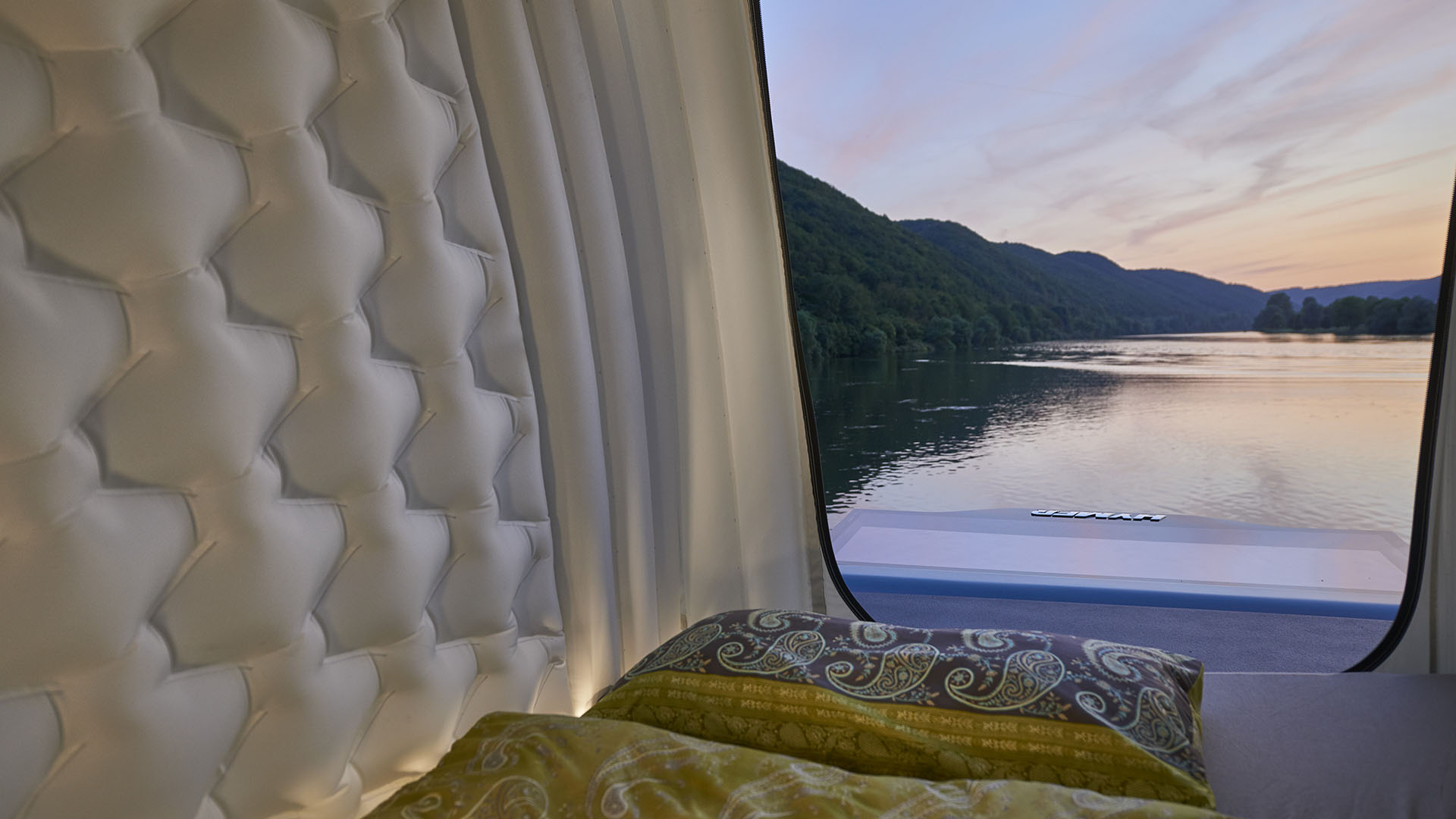 At the top of the stairs you come to the second level of the vehicle, or as we like to call it, the penthouse.
Here, you will find a retractable pop-top roof that when in its open state, houses a full-sized bed that can comfortably sleep two adults.
And at the base of the pop-top roof is a large removable door.
When opened, this is definitely one of the best places in this vehicle to watch some epic sunsets.
It's also worth mentioning that the walls of this roof are not like the ones you would find on the more conventional pop-top roofs about. The material here can be inflated with either hot or cold air.
This helps regulate the internal temperature, giving you a better night's sleep.
Outside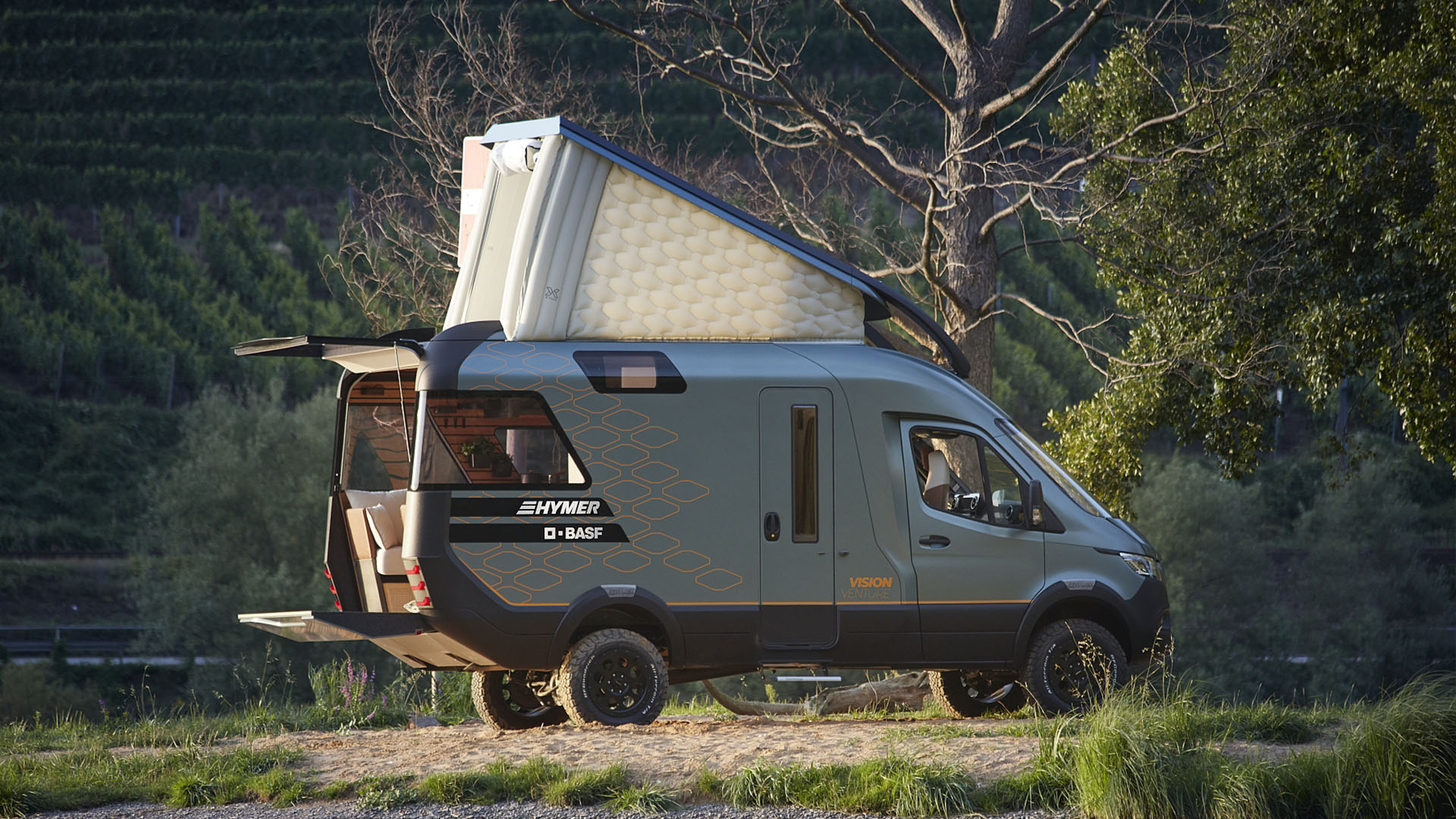 Externally, well, there's no other way of saying it, this concept vehicle is a modern-day work of art.
Developed in collaboration with BASF, this concept vehicle has been designed around the latest Mercedes-Benz Sprinter chassis.
With aggressive approach and departure angles, skid plates, chunky off-road tyres, and a super bright LED light bar on top of the pop-top roof, the VisionVenture looks like the ultimate go-anywhere camper van.
And to finish it all off, the vehicle exterior is coated in an ultra-resilient paint known as Chromacool.
This dark green paintwork developed by BASF, not only looks super dope, but also claims to lower the exterior surface temperature by up to 20 degrees, and the interior temperatures by up to 4 degrees.
Pretty cool!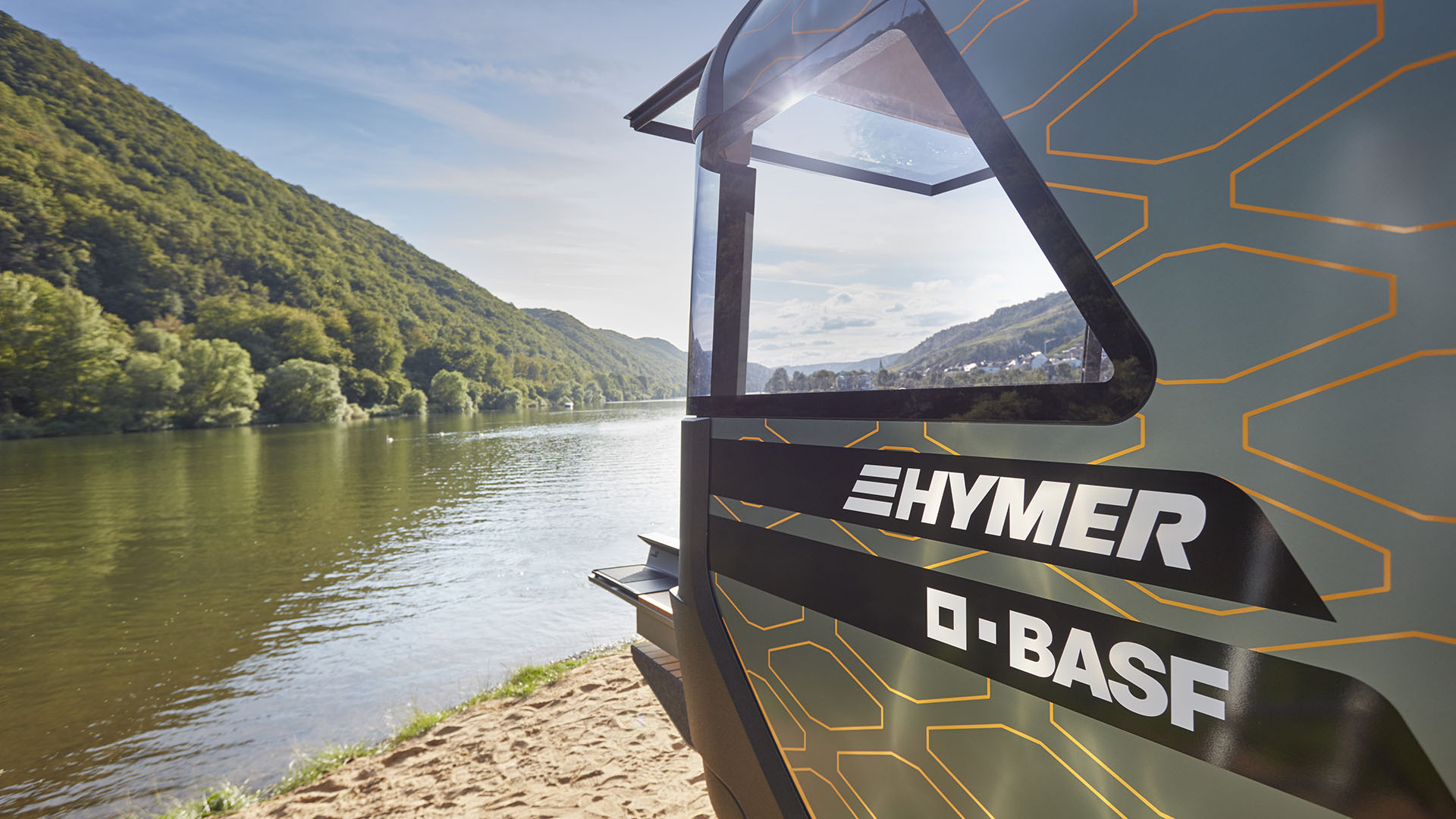 And don't be mistaken thinking all of these features are just for show – oh hell no!
Underneath the tricked-out exterior lies a super dependable 4×4 system meaning this thing performs as good as it looks.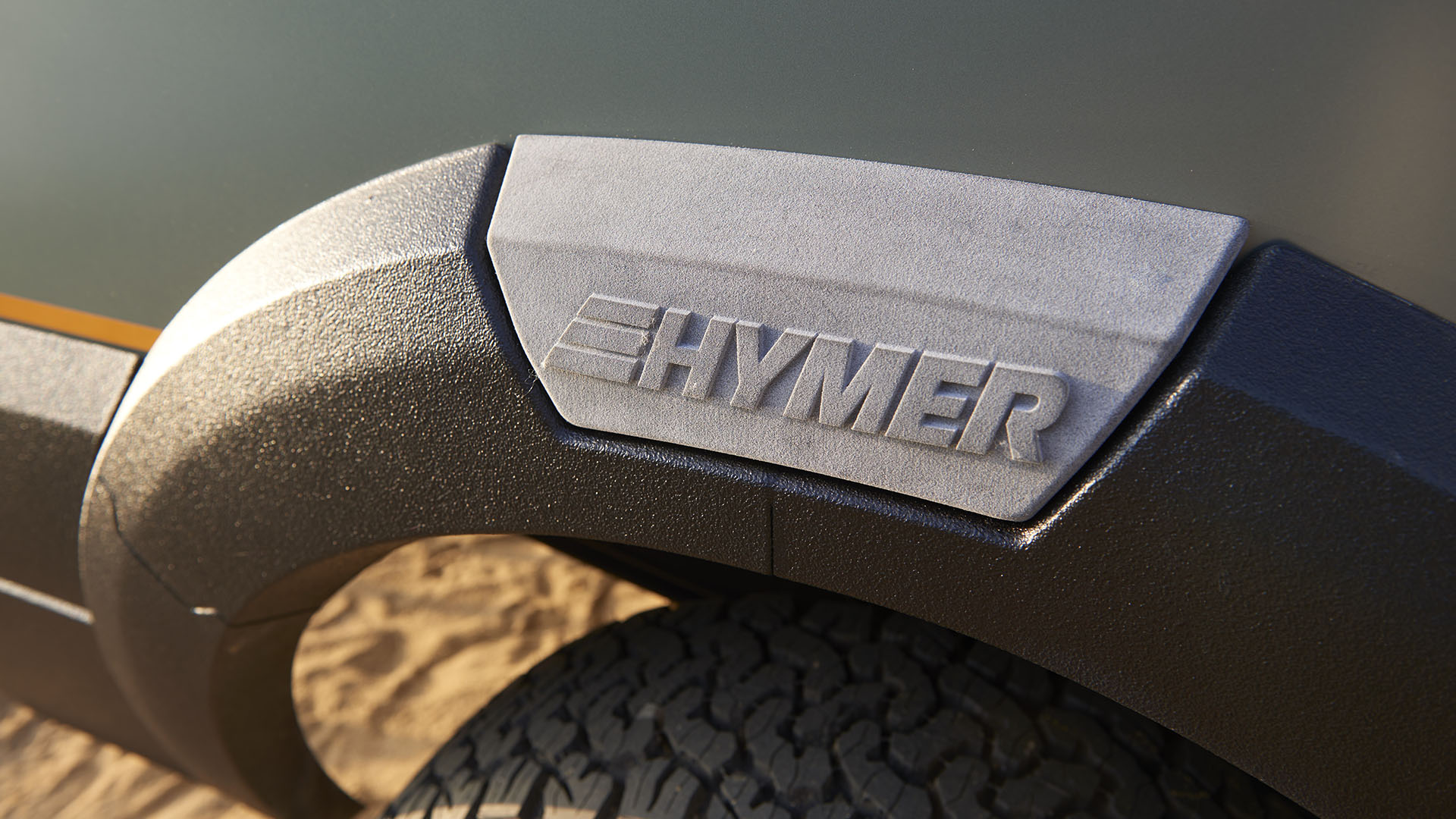 Conclusion
We really like the VisionVenture over here at VanLife Adventure.
Overall, we think it's a step in the right direction when it comes to future campervan design and innovation.
We like the ingenious tech, the internal staircase rocks – the whole vehicle, inside and out, looks incredible.
We also wouldn't be too surprised to see some of the innovative design ideas used in this vehicle, making their way over to the self-build campervan community.
And yes, we know it's just a concept vehicle right now.
Even if the VisionVenture did somehow make its way into full production, it would probably be way out the price range for most people out there.
But we can always dream!
Credit where credits due, great job Hymer!