[su_divider top="no" size="1″ margin="40″]
The summer months can be quiet tough when you live in a campervan. This can be especially difficult if you live in hot climates.
There are many ways you can cool down your campervan down in the summer without having to drive to the north pole or park on top of a snowy mountain.
Firstly, we've come up with an excellent page on how to ventilate your campervan which you should give a read.
But, once you have completed your self-build campervan, there is nothing you can really do right now to change the construction.
Fortunately, there are still things you can do right now to keep you cool in your campervan.
What's the best way to cool down a campervan?
Here are our top tips and tricks on how to keep a campervan cool in summer;
Leave the campervan.
Park in the shade.
Install bubble foil insulation in your window frames.
Use a 12v fan.
Open the campervan doors and windows.
Drink plenty of water.
And finally, remove clothing.
Below, we take a look at each of the answers in a little more detail.
1) Leave the campervan
Yes, very simple this.
If it's getting to warm in your campervan, then it may be a good idea to leave the vehicle and head to a place that has air conditioning.
Many public bars, restaurants, coffee shops and shopping centres have air-conditioning.
If its night time and you feel you might not get a goods night sleep, then you may want to check into a hotel for the night.
Try and find a place that has air-conditioning.
And don't worry, there is nothing wrong with sleeping in a hotel bed once in a while.
2) Park in the shade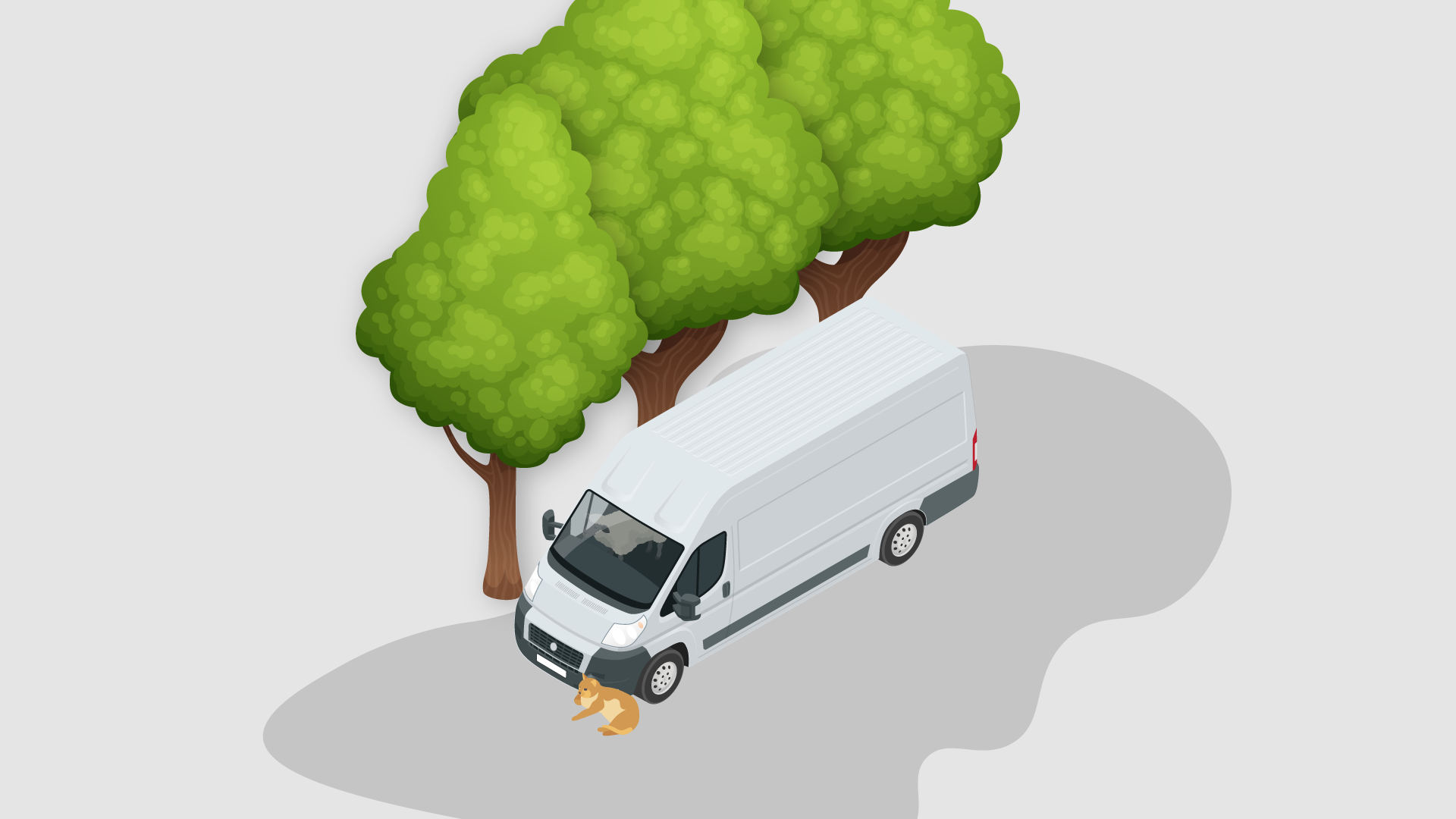 This one's a no-brainer.
Parking your campervan in the shade will restrict most of the sun's powerful rays beaming down onto your campervan thus keeping you cooler.
3) Install Bubble Foil Insulation in your window frames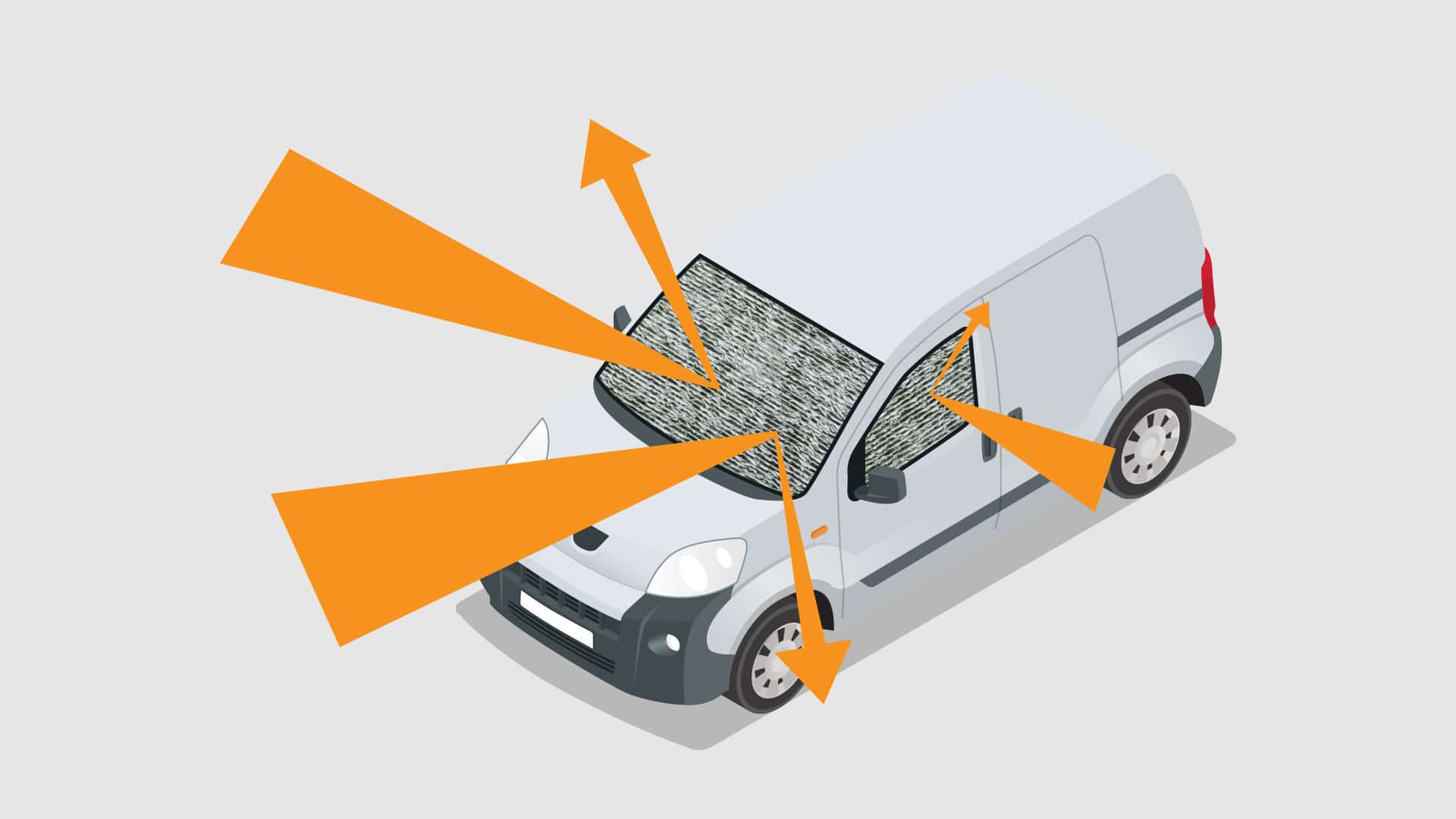 By installing a radiant barrier like bubble foil insulation, this will help drastically reduce the heat coming in the vehicle.If you check out our super useful page on campervan insulation, we discuss the amazing benefits of installing bubble foil insulation and how this product helps prevent heat from entering your vehicle.
One of the primary ways your campervan will get hot in the summer months is through heat radiation from the sun.
Basically, a lot of heat entering your vehicle will be the sunlight coming through your windows.
By installing reflective bubble foil insulation, it will reflect most of this heat back out of your campervan.
This will make it dramatically cooler and more comfortable.
4) Use a 12v fan
Ventilation is one of the most significant things you can do to keep your campervan cool.
If you don't currently have a vent fan installed in your roof, you should consider buying a 12v portable fan to give you that much-needed breeze!
5) Open the doors and windows!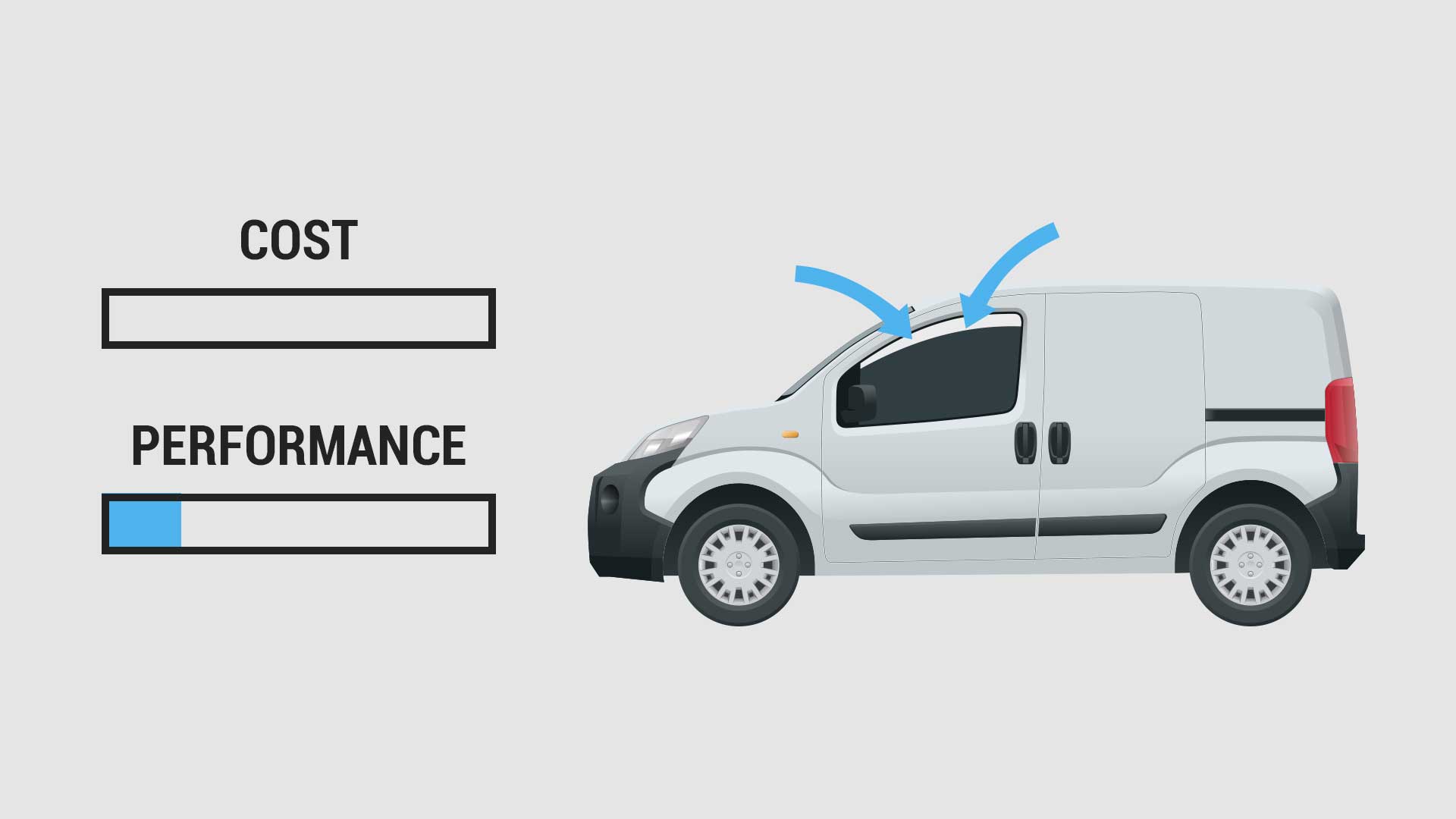 A quick and easy fix for instant ventilation.
But keep in mind, as it is summer, creepy crawlies may become a problem in some parts of the world.
It might be a good idea to invest in some good fly screens to cover your windows.
6) Drink plenty of water
This one is pretty obvious but so often neglected.
Keeping yourself hydrated throughout the day will help you keep your body temperature down.
7) Remove Clothing
Another quite obvious fact. If it's really hot, then its time to strip off as much clothing as possible!
[su_box title="CONCLUSION" box_color="#222222″ radius="0″]
OK, so some of these points might be common sense, but when the temperature is hot inside your campervan unless you have a nice air-conditioning unit installed inside your vehicle, you are going to have to try everything mentioned here.
Do you have any useful tips you would like to share on how to keep cool in your campervan? Please comment them below!
[/su_box]