If you can think of nothing better than dropping everything, packing your bags, and going on an epic road trip, campervan hire is for you.
In this post, we'll show you why you should choose Goboony to find the perfect van for your campervan holiday.
Why Campervan Holidays Are So Popular Right Now
If all you've ever known is holidays abroad on the beach, you might be wondering what makes campervan holidays so great.
1. Cheaper than a flying holiday
A campervan break can be as much as £1000 cheaper than going abroad. That's a massive saving. Moreover, with so many incredible holiday spots to visit, why be tied down to one beach when you can go on a road trip and explore the entire coastline? The beauty of a campervan is you can do what you want when you want!
2. Safer in the current climate
You've probably seen the stories of Brits getting stuck abroad after lockdown restrictions slammed back into place. Also, many people just don't feel safe travelling on planes. That's totally understandable. Campervan hire is a safe alternative that lets you get away and take a break, all while remaining socially distant.
3. Support Local Businesses
Now it's more important than ever to support our local economy. We've already seen thousands lose their jobs and more small businesses are on the brink of closing because of COVID-19. Now is a great time to take a campervan break and support local businesses to help them get through these uncertain times.
4. Explore the
World

I don't know if you've noticed it lately, but the world is pretty spectacular. It's got some of the most breathtaking views, incredible historical locations and thousands upon thousands of attractions scattered across the entire planet. A campervan holiday is a perfect way to go and explore and see what it has to offer.
How To Hire A Campervan On Goboony
Hiring a campervan with Goboony is incredibly easy, even if you've never used a campervan before.
1. Browse the campervans
If you haven't been on Goboony yet, get ready to spend hours checking out the amazing range of campervans they have on offer.
From retro VW vans to 5 berth motorhomes, there is something to suit everyone.
2. Chat to the owner
The great thing about Goboony is you get to talk directly to the owner. This will help you figure out if their van is the best choice for you and help you get all your questions answered.
3. Pay through the site
You book the dates you want to hire a campervan and make the payment directly through Goboony. This is great because they keep your deposit secured until your trip has ended and the campervan is safely returned.
4. Drive Away
On the day, you pick up the keys from the owner, take a tour of your new holiday home, and away you go.
[su_spacer size="20″]
Love the Idea of Campervan Hire?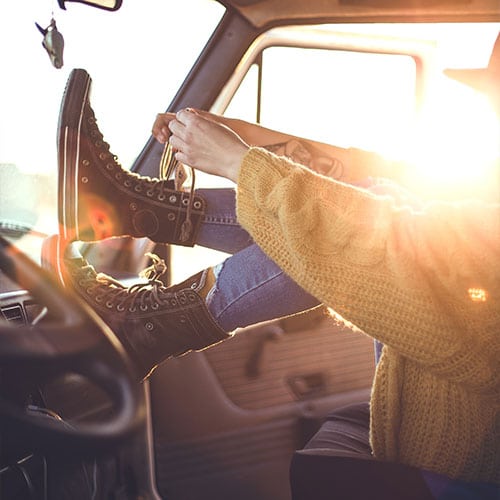 If you love the idea of getting away on a campervan break, head to Goboony now to find out what vans are available for hire in your area.
[su_button url="https://www.goboony.co.uk/?utm_source=vanlifeadventure&utm_medium=affiliate&utm_campaign=VanLifeAdventure" target="blank" style="flat" background="#ff9900″ color="#ffffff" size="10″ wide="yes" center="yes" radius="0″ icon_color="#ffffff"]Go To Goboony[/su_button]
[su_divider top="no" divider_color="#e2e2e2″ size="1″ margin="60″]