[su_divider top="no" size="1″ margin="40″]
Hello, we are Frey, Ben and D'Argo the cat.
In September 2019, we left our jobs and packed our lives into our van, Moya, and set off to explore as much of the world as we could within 12 months. Moya is a 1999 Renault Master T35 2.5L diesel who started life as a minibus for the NHS.
Somewhere along the way, she was converted into a campervan by a private company and used for weekends away within the UK. She was eventually put up for sale on eBay, which is how we came to find her last April.
We've made a few modifications to her since then, mainly to get her ready for a year of travelling. The electrics have been re-wired to include two 120 watt solar panels, two new leisure batteries and an inverter.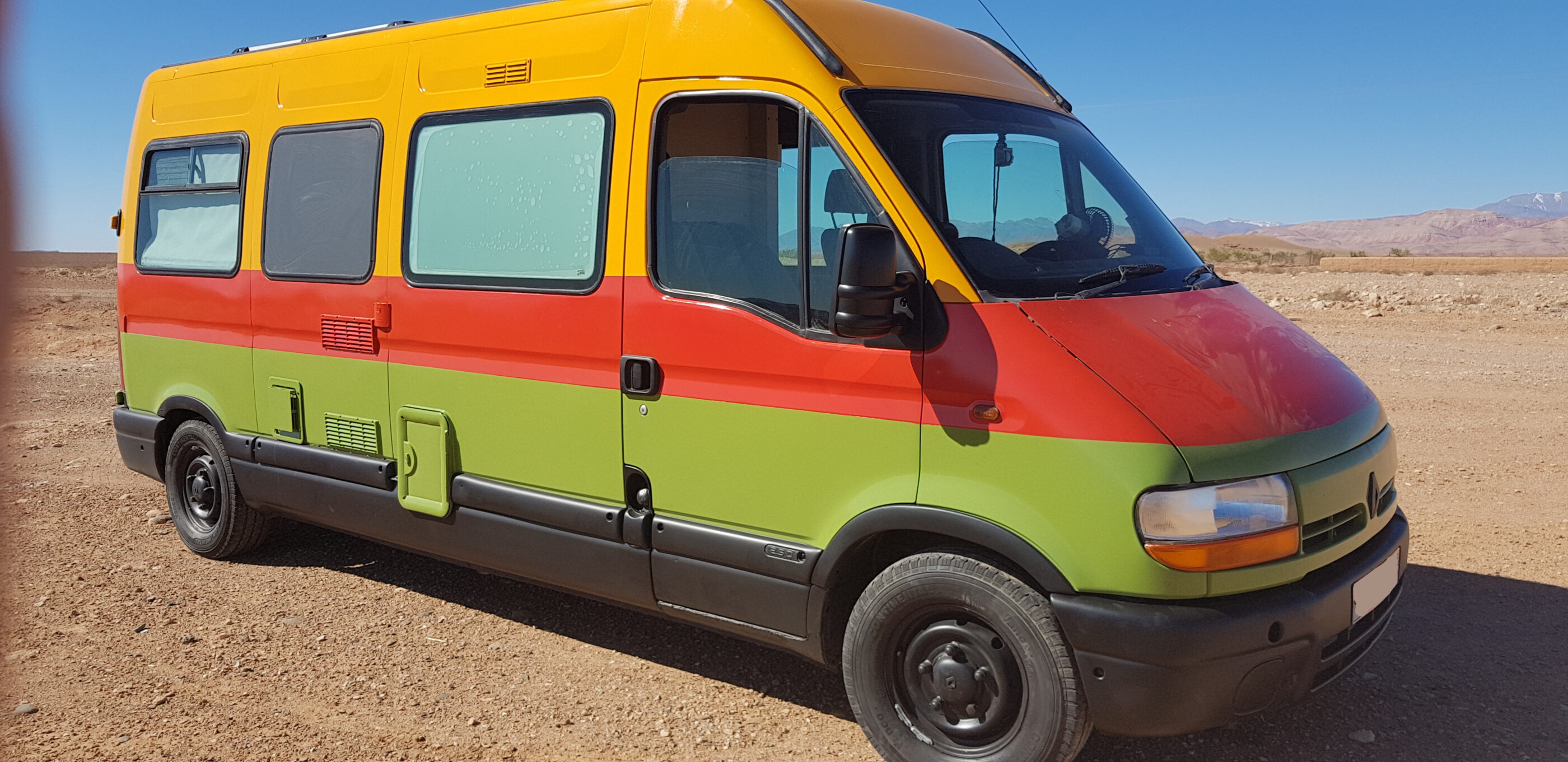 After being on the road for about five months and covering 18 countries, we found ourselves in Italy just as the north-eastern regions of the country were initially placed under lockdown.
"This was the first that we'd heard of Covid19 and thought that was all it was going to be."
We avoided the northern regions and headed south. Still, by the time we reached Pompeii, we learned that the Italian government had closed all non-essential businesses, including historical sites and museums.
Suddenly, new developments were occurring daily. The coronavirus quickly turned from something we could avoid to something that could leave us trapped where we stood for the foreseeable future.
Almost immediately, the route back to the UK through Italy was closed. The only option now was to leave the country as soon as possible to avoid being trapped. We already had a ferry booked from Brindisi, Italy to Igoumenitsa, Greece which we managed to bring forward by a week.
Statistically, Greece was also one of the safest countries in terms of coronavirus cases, so we would head there before choosing which route to take to get home.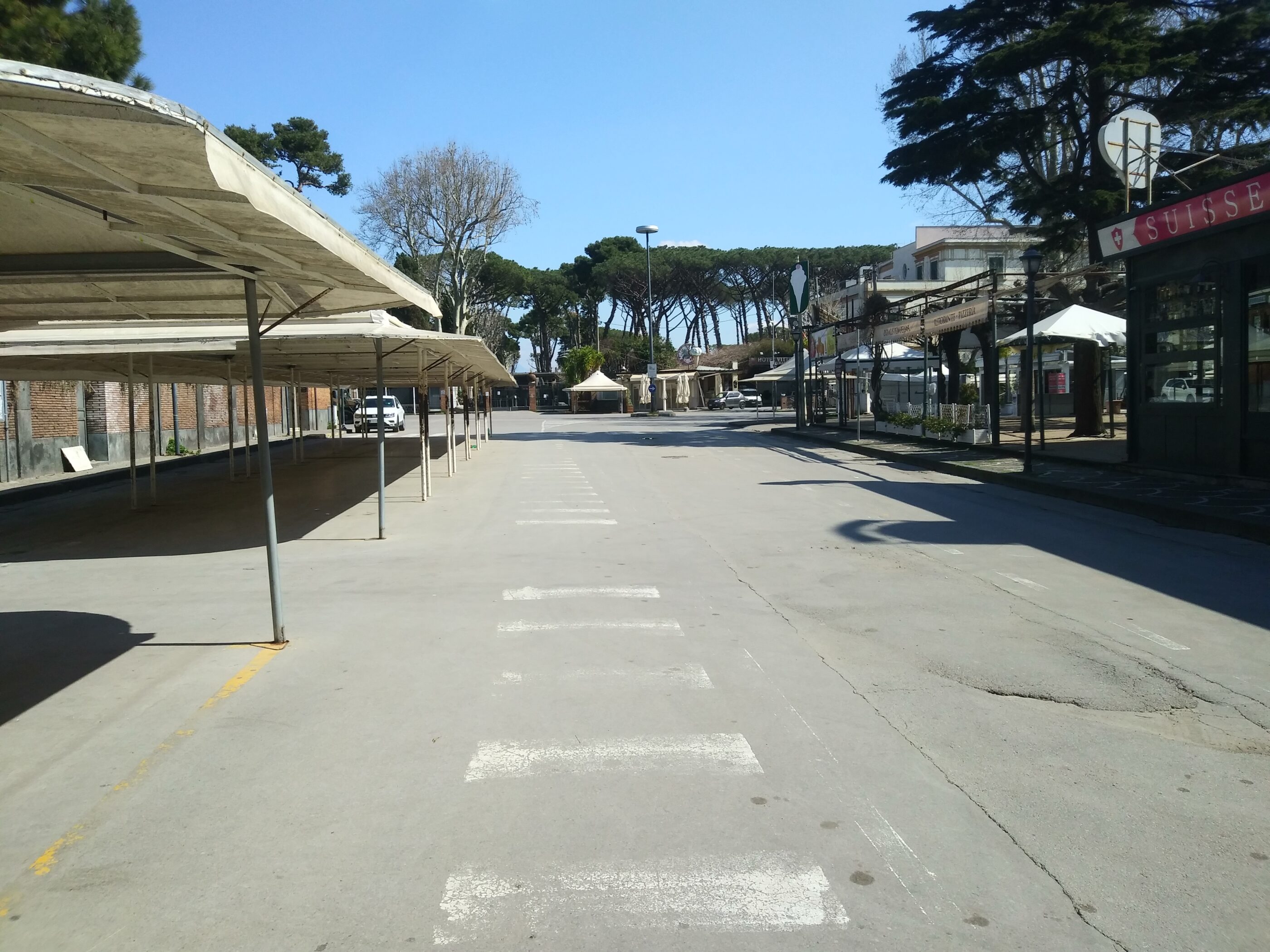 At this stage, Greece had closed schools and universities and only had 1 confirmed case. Soon after arriving in the country, we found out that all campsites were to be closed within Greece and several countries had closed their borders.  We started hearing stories online of other campervans making their way back to the UK, only to get stuck in other countries as the borders closed around them.
We now knew that we could not get back to the UK even if we tried so decided to head to the south of Greece and find a place to wait until the borders open again. We used the Park4Night app, which has been an integral tool in our trip so far and looked for places that met our essential requirements. We found a spot near Sparta and spent two days travelling there.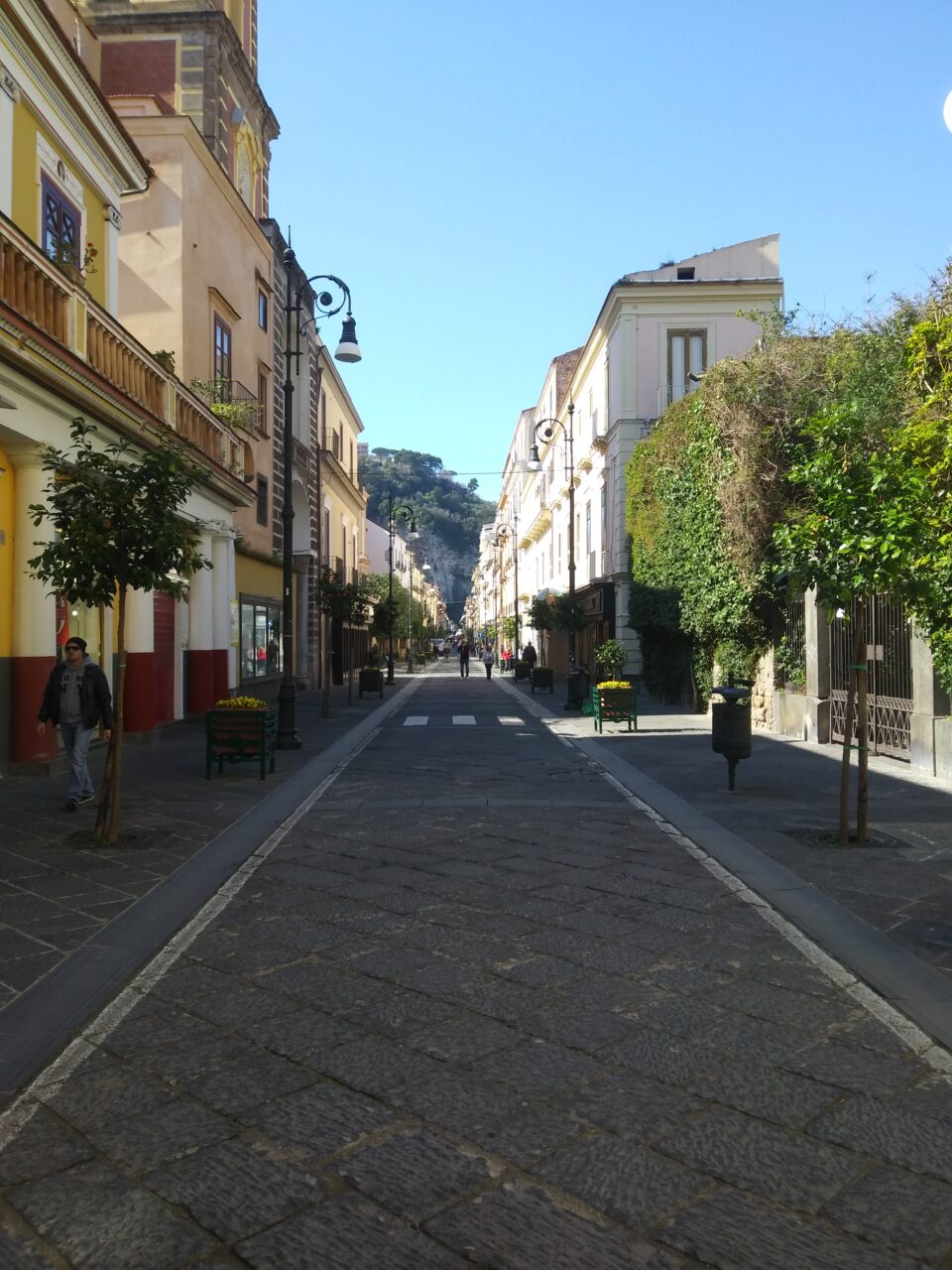 The day after we arrived at the spot, the lockdown was introduced, and only essential travel was permitted. Even then you are required to have a form filled out specifying why you're out and about.
Our lockdown location is an area for campervans next to a taverna. There are several freshwater points, a black water dump site, outdoor showers and free Wi-Fi. The parking area is a grassy field lined with small trees and is directly next to the taverna and the beach. We are sharing it with 6 other campervans; two from Switzerland, two from Germany, one from Poland and another from the UK.
We all have enough room that we can comply with social distancing rules. Everyone is friendly enough, and we all have little conversations every now and again, maintaining the appropriate distance, of course.
There are enough facilities here to satisfy all of our needs, the only time we need to leave is to go to the shops. There is a small town which is a 5-minute drive from here, but it only has a couple of mini-markets, so we tend to go a little further afield to the nearest Lidl.
We do this to give the van an extended drive to make sure everything keeps mechanically well. This lets us keep an eye out for any issues which might develop, so we limit our shopping to once every two weeks.
We did get stopped by a police checkpoint when heading towards the shops on our first trip out. But, as we had filled out our forms, which can be handwritten, we were allowed to carry on without any issues.
We feel fortunate to have found this location, as it feels almost as secure as a proper campsite. Some locals regularly come to visit the beach, and they don't interact with any of us campers other than occasionally waving as they pass. Police have driven down to the site at least twice since we've been here. Still, they seem to be uninterested in us and are most likely just checking that people aren't congregating on the beach.
We have been extra cautious and aware of the vans security since we were burgled in Gothenburg, Sweden. Still, we've come to feel totally secure here. And D'Argo is now familiar with the area and can go out and explore a little bit.
Our plans are obviously on hold for the time being. What happens after depends on when the lockdown is lifted and what our finances are like. We would still like to explore more of Greece, but after that, we'd have to figure out a route for the journey back to the UK, provided that the borders have reopened.
Until then, we will simply make the most of what we have.
Follow Frey, Ben and D'Argo's Journey
If you would like to follow Frey, Ben and D'Argo's journey, make sure to check out their social media channels below: