Kate and Martin sold everything they owned in 2017 to live and travel in a van.
The family travel in a motorhome with there two daughters, two dogs and one cat.
So far the family have travelled to 21 countries.
[su_divider top="no" size="1″ margin="40″]
Do you ever find yourself, sitting there, wandering off into space, dreaming about quitting the day job, selling everything, and going off on some incredible adventure while living a more simplistic life? 
Well, for many, having the guts (or the option) to drop everything, sell all your possessions, and then to buy a campervan and head off into the sun on some mystical wild adventure is just that, a dream!
Well, for most people, it is…
Meet Kate and Martin, and there two adorable children, Shannon and Phoebe together with their two rescue dogs, Milo & Cooper and daughter's cat Topsy. 
In 2017, they did just that, and now live full time travelling around Europe in their motorhome.
We got in touch and with the family as we are fascinated and want to know more.
Please introduce yourselves!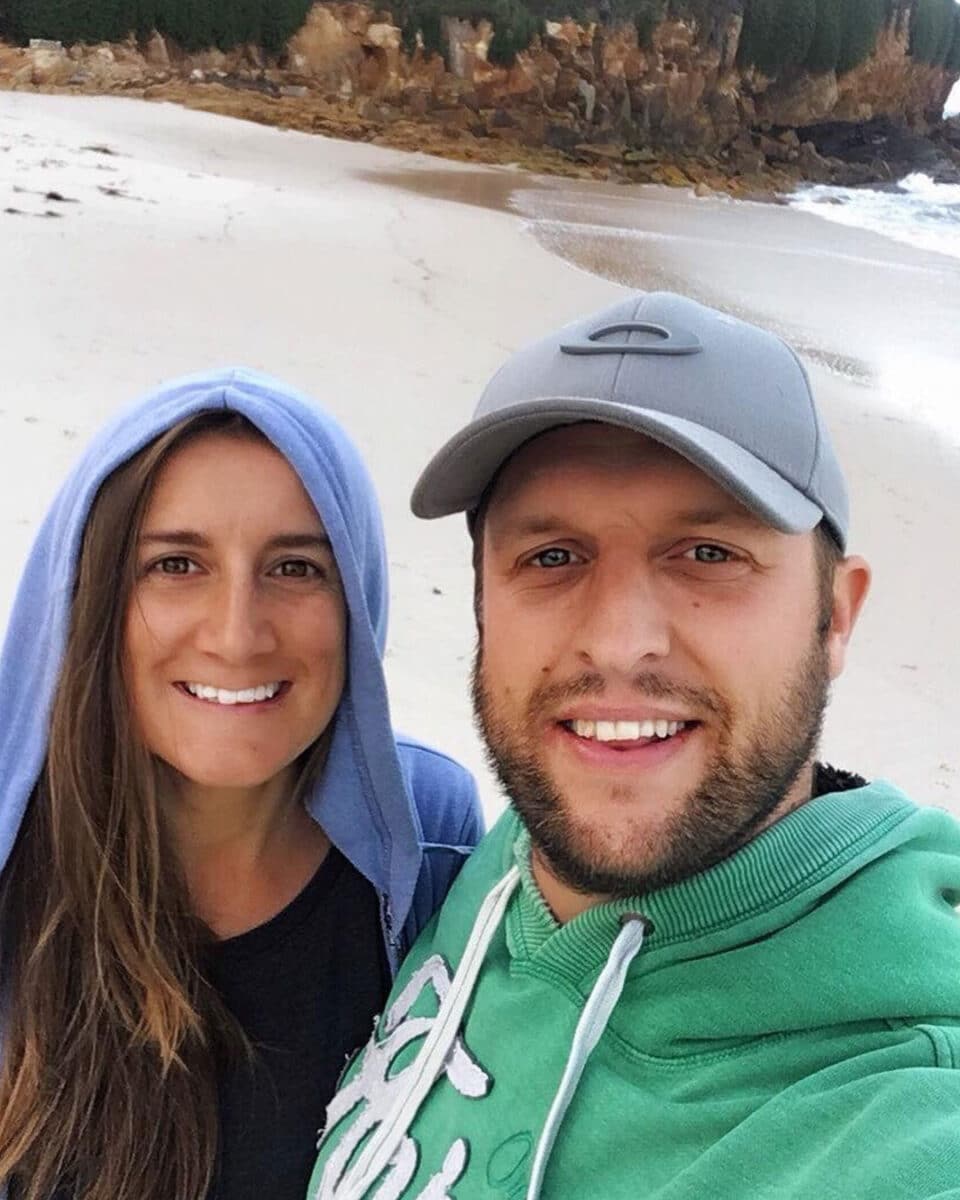 Hello! We are Kate and Martin from Van Journey; we have two children, Shannon and Phoebe –  together with our two rescue dogs, Milo & Cooper and our daughter's cat Topsy.
In 2017, we sold and donated everything we owned and handed back the keys to our rented rural house and left a job in engineering to travel and reclaim our time and live the dream. 
Right now, we permanently live in our off-grid van, after we decided to quit the rat race for a more nomadic life. We are still going with no plans to settle and have so far as a family visited over 19+ incredible countries in our van. 
We wake up on sensational beaches, make camp in some of the most incredible and historic places imaginable and experience amazing and diverse cultures, and we could not think of a better way to see the world for both us and our daughters and pets.
Tell us about your van
Right now, we are currently living in our Roller Team Auto-roller 600 motorhome that is based off a Ford Transit. In total, the motorhome weighs 4.3 tonnes and is 8.4 meters long if you include our four bikes on the back. 
Inside, it will sleep six comfortably and has all the mod cons of a house. These include a 3-way gas hob/oven/grill combo, a 3-way fridge freezer to keep all the food fresh, a lovely and warm shower that has both hot and cold water on tap as well as a toilet. 
And if that's not impressed you enough, we installed our very own solar panel set up so we could go completely off-grid.
Because of this, we have not needed to hook up for mains power in over a year!
And what's the best thing about it?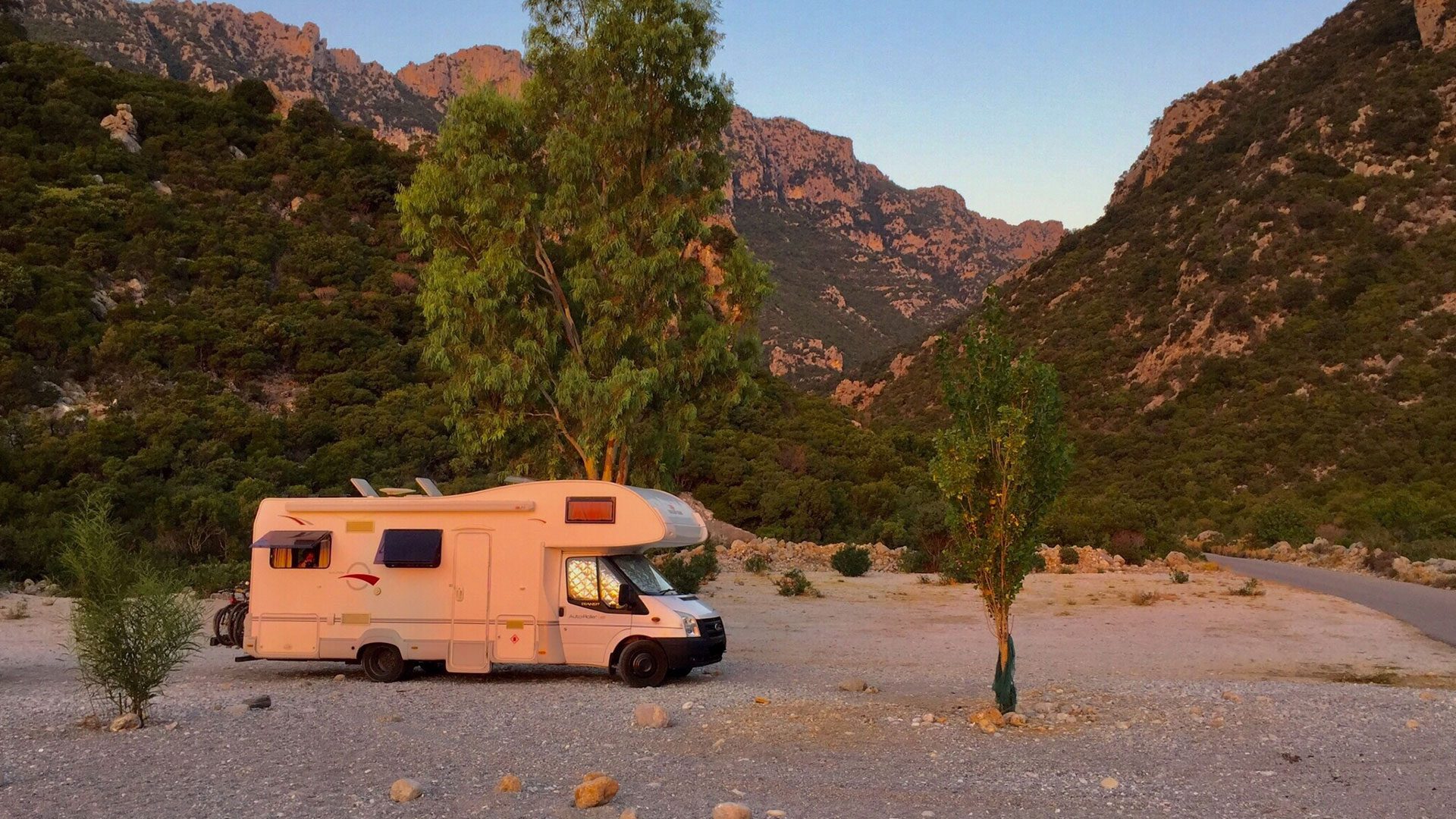 Well, it's our first van and has everything we could want on-board – it's been great to learn about what we want/need and what we don't. It's a lovely motorhome.
Anything you don't like?
Well, it's a motorhome so it sticks out like a sore thumb!
On the inside, it's more like a hotel room on wheels, as we haven't personalised it, out of worry of devaluing it – being a motorhome of its age.
So right now, we are self converting a Mercedes-Benz Sprinter 516 – 4×4 and doing this build as a family while we are parked up in the middle of a field. 
As we have a little bit more vanlife experience, we now have a feel for what we want/need and ready to build our very own home on wheels. 
When we chose this van, we decided that this would be a perfect size. 
The van itself will give us all the space we require while giving us an excellent fuel economy and sensible maintenance costs. 
Also, many of the beautiful places we have travelled to would not have been possible if we had a bigger rig so it's always a trade off – living space vs where you can go.
So when did the family first set off on this fantastic adventure?
12th December 2017 – it was snowing and minus temperatures for the first few weeks.
Incredible! So how many countries have you all visited so far?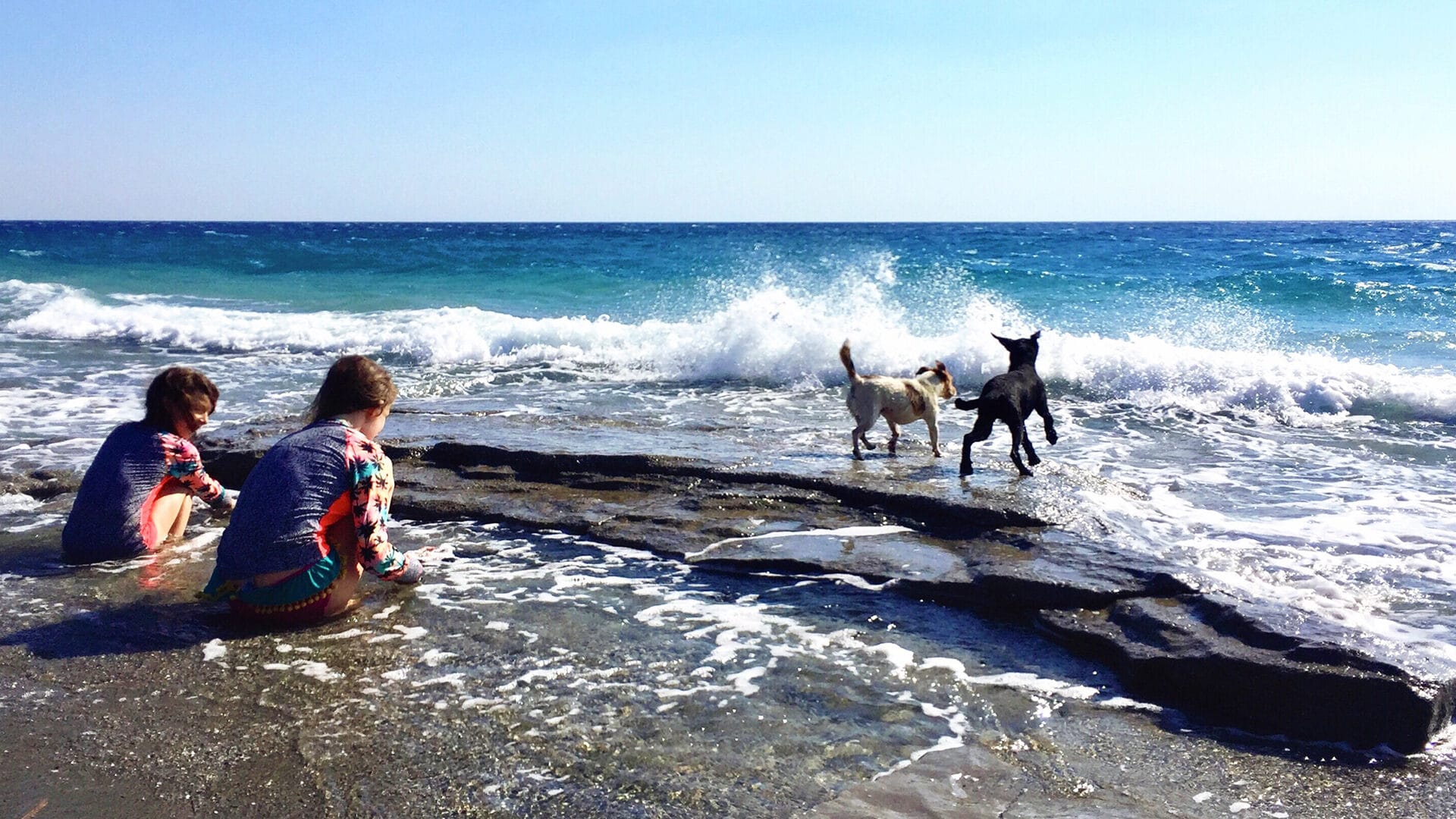 France, Belgium, Germany, Luxembourg, Austria, Italy, Slovenia Croatia, Hungary, Romania, Bulgaria, Greece mainland, Peloponnese, Island of Crete, Monaco, Andorra, Spain, Portugal, Gibraltar, Netherlands, England and Wales.
How much time you spend in your van and what this time means to you as a van traveller?
We live full time in our van as it's our only home. It has given us more freedom with our time, and financially, we are all happier and healthier for it.
We have our work/life balance so much closer to where we want it to be, getting to spend heaps more time together as a family, and this time is spent making amazing memories.
Living this way has also enabled us to dramatically reduce our carbon footprint as a family and bring our children up to be worldly and environmentally conscious.
So why VanLife? Like what made you guys decide to go with a van over other ways of living and travelling?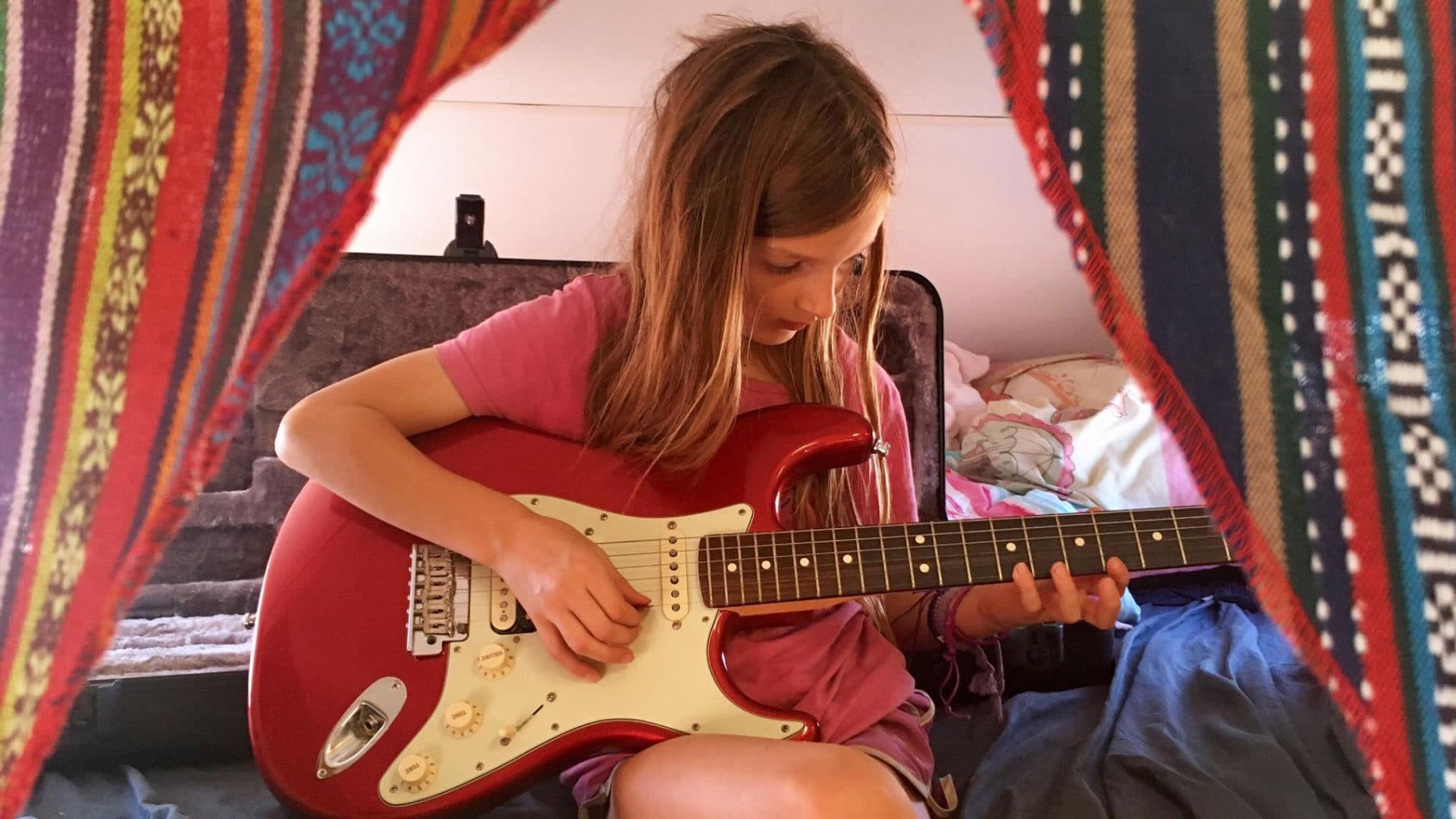 We decided we wanted to spend more time together as a family, so we looked into various options for changing our lifestyle.
We thought of boats, 5th wheel trailers, caravans etc. and we have always loved travelling and wanted to feel freer.
Kate's parents lived in a van travelling Europe in the early '80s, and this lifestyle really appealed to us all.
We then learned that if we didn't want to restrict ourselves to overnighting on campsites, ideally a campervan was the way to go.
So there are going to be a few readers that are curious but a little bit afraid to just set off. Do you have any advice you would like to give to somebody who is about to set off on their adventure?
Embrace all the excitement leading up to moving into the van.
Keep up proper maintenance on the van – it's worthwhile.
On the road – having fresh water on-board is a priority.
Always try to get to the next stop in daylight and take it easy, soak it in and enjoy.
Be friendly and speak with people. Some of the most beautiful places we have found were through chatting with other travellers and locals; for us, you honestly can't beat local knowledge.
What would you say is the biggest challenge on the road?
Right now we do not deem ourselves to have significant challenges – on the grand scheme of things and even compared to our life in the house.
Honestly, for us, there are no lowlights.
But if anything, we would have to say:
Worrying when we have to leave the van unattended in case of theft and burglary – it's everything we've got, and unfortunately, we've already experienced being broken into once in the past.
When the van goes in for its M.O.T., is it going to pass? If not, that's our home off the road. That's why maintaining the van is so worthwhile in the long run.
And if that's our biggest challenges, life's got to be good!
What surprising lessons have you all learned along the way?
It's not a good one and not really a lesson, more of an eye opener –
There is a lot of media on polluting rubbish, particularly plastic and seriously we have seen this everywhere – along roads, down mountainsides, the most amazing unspoiled (tourism wise) beaches and we have found all sorts, music tapes, paint brushes, heaps of plastic packaging floating and washed up.
We have always been conscious of the environment, yet to get out there and see this so far and wide first hand, we can say it is a real thing, not media hype. They probably haven't hyped it enough.
"We always aim to leave everywhere we stay cleaner than when we arrived, it's not a lot, but we try!"
Do you have any tips and tricks you would like to share with our readers?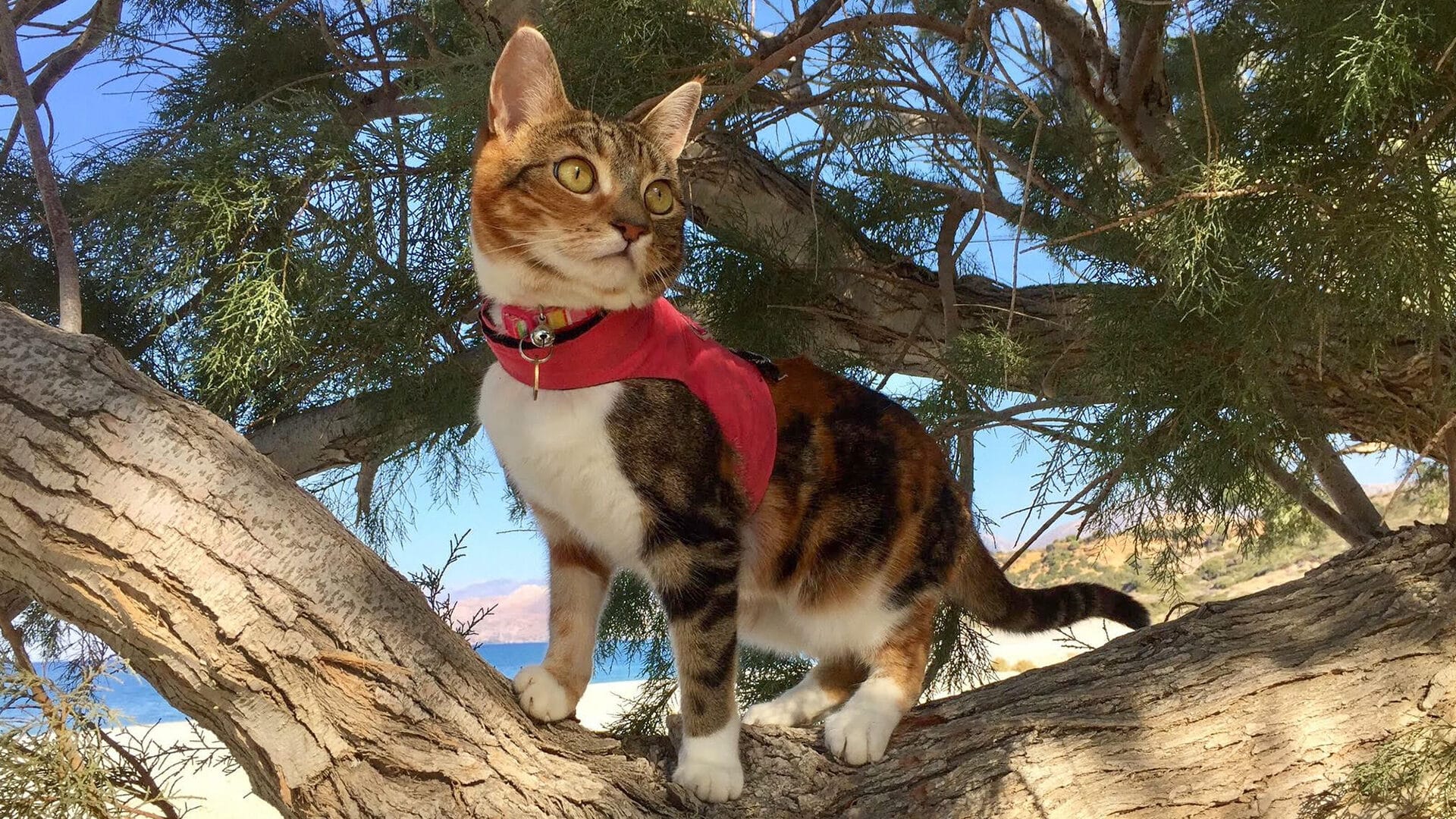 We have a few;
If you want to travel – don't leave it too late! Going while we are still young with our family around us has been the best and most fantastic experience we could have ever asked!
If you want something enough, you can make it happen. We had no savings and no house to sell at the point of deciding to change our lifestyle so remember; SAVE, SAVE, SAVE – it was easier to do this once we were living in our van.
Do heaps of research and find the right van for your needs – don't stress about the small stuff enjoy the moment right now!
Also, always check the news and weather local to where you are and where you're heading! – by doing this, we narrowly missed and navigated around horrendous wildfires and also drove through the night to get out of the path of a hurricane.
What are your travel plans right now and for the future?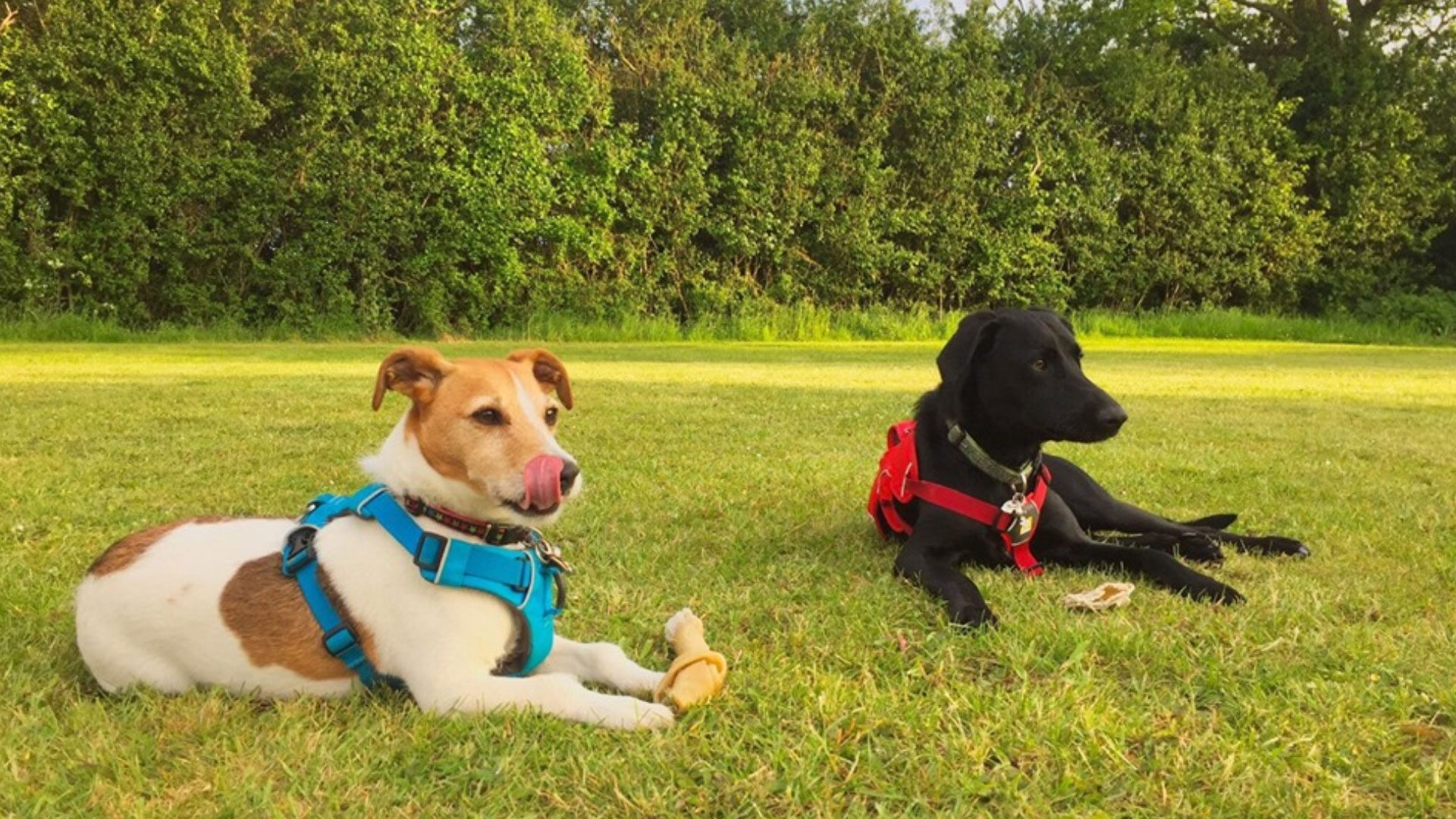 Right now, we are doing some work to top up our coins. We need to find an income on the road to keep us going instead of stopping in one area for a couple of months to work in factories.
This time though we are also converting our Mercedes Sprinter van. When the new van is liveable (it is currently not finished) we will be back on the road.
We want to visit more Greek islands, Scandinavia, Ireland and Scotland amongst others.
We would totally love to head to Australia, the U.S.A. and Canada at some point in the van as there are so many amazing places out there!
And when will this incredible journey come to an end?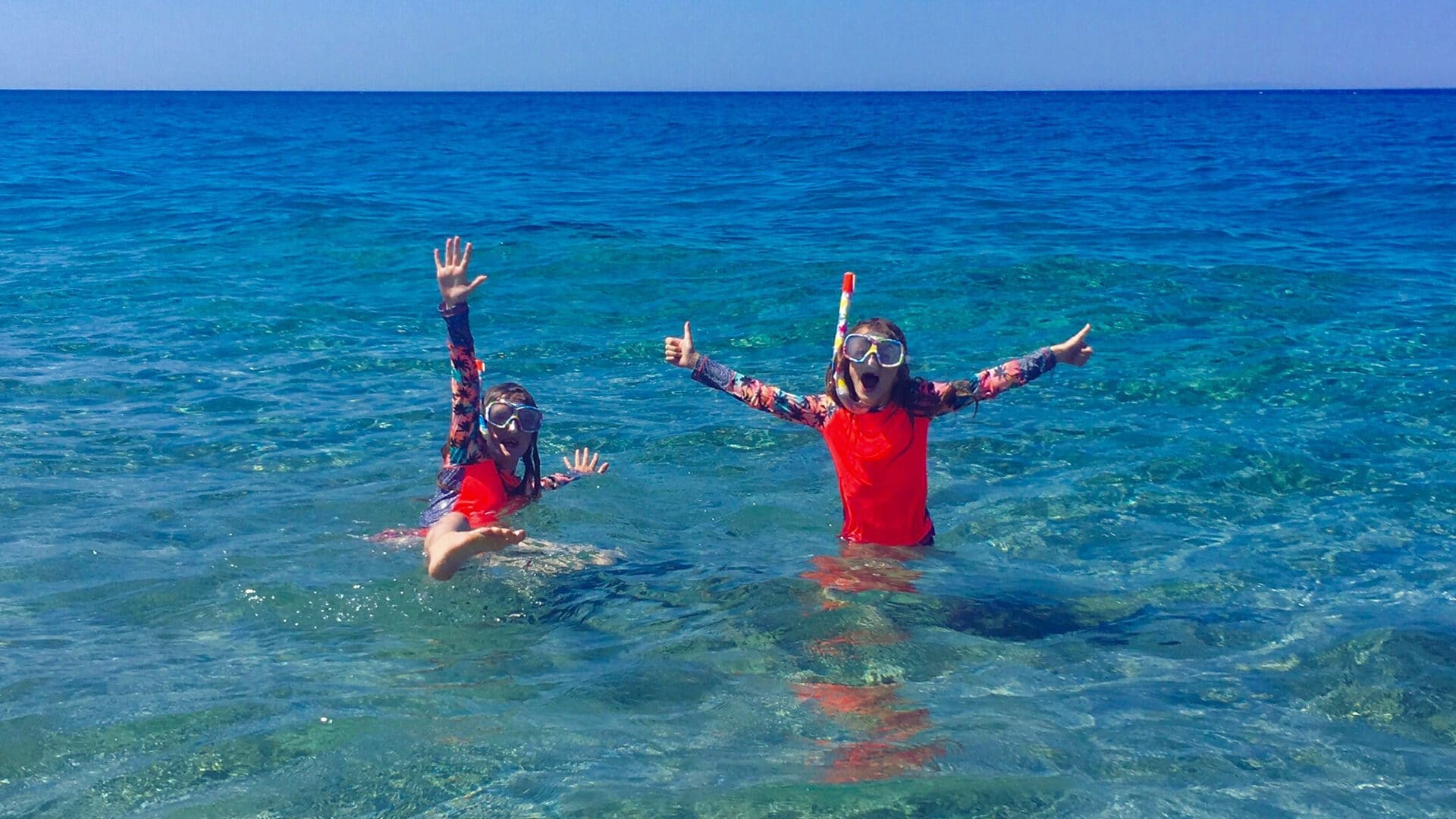 Unless anyone of us wants to stop and change our lifestyle for something different, then we keep going – right now we're all totally loving our lifestyle.
And finally, what would you guys have done differently if you knew then what you know now?
We would have done it sooner – that's it!
Summary
Thank you, Kate and Martin, for giving our readers this incredible insight into your truly incredible lives on the road.
And for you readers who would like to follow more of the family's incredible journey, head over to their Facebook page Van Journey and give it a big fat thumbs up!
For Instagram users, go check out all the latest photos on their Instagram Page and finally, make sure to head over to their website VanJourney.co.uk to read all the most recent blog posts.