Who are Premium Lithium and what do they do?
Based in Newark, in the UK, Premium Lithium is a supplier of high-quality LiFePO4 batteries for the leisure industry, namely the campervan, caravan and motorhome sector.
Established in 2017, Premium Lithium has made its mark in the world of lithium and is setting new standards in reliability, efficiency and customer service. Headed by Mathew Hurry and Robert Goodman, Premium Lithium promise to deliver.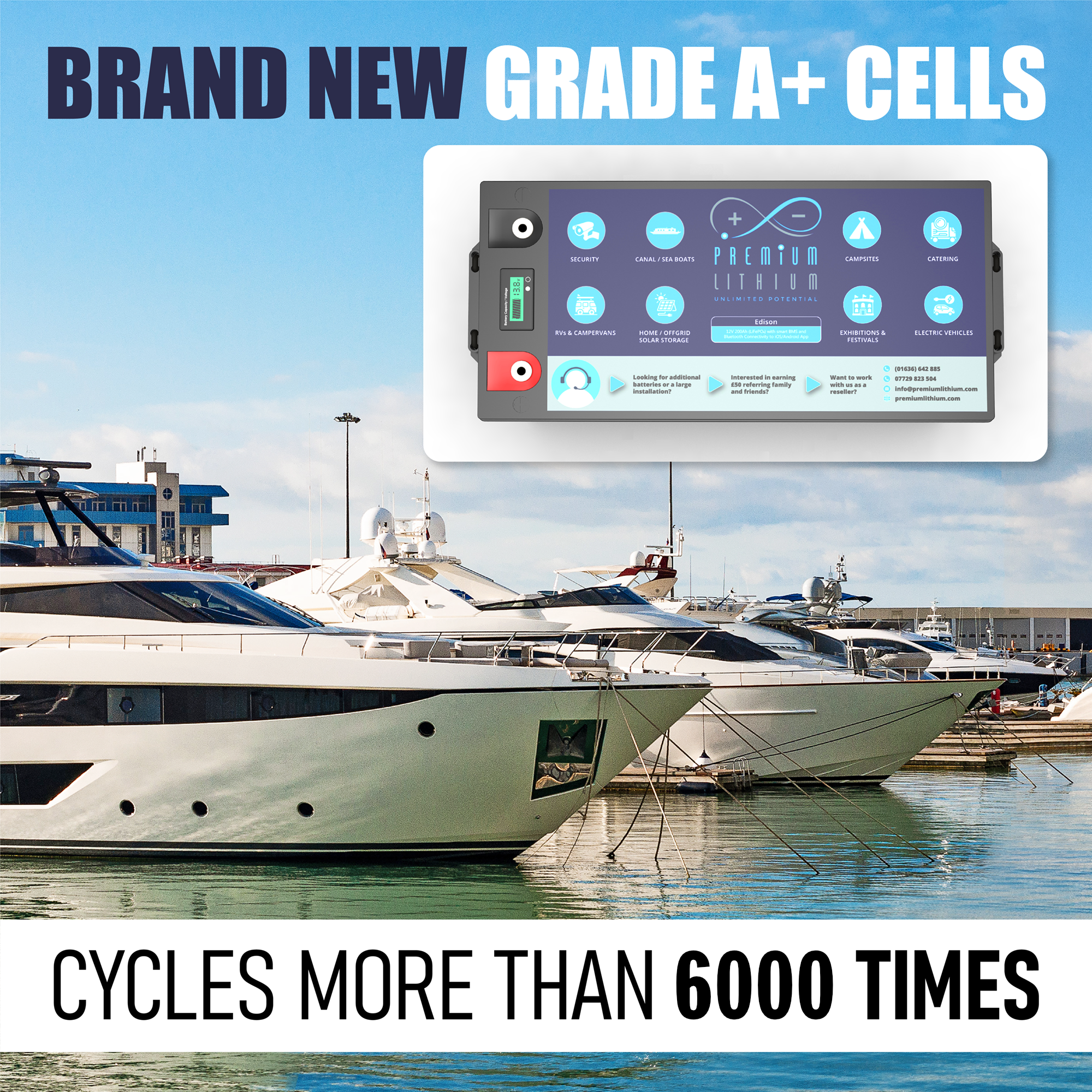 What Products Do They Specialise in?
Premium Lithium specialises in the design and sales of LiFePO4 batteries. LiFePO4 batteries are lithium-ion phosphate technology: a safe, environmentally friendly, lightweight battery system fitted with Bluetooth connectivity and a complete built-in battery management system.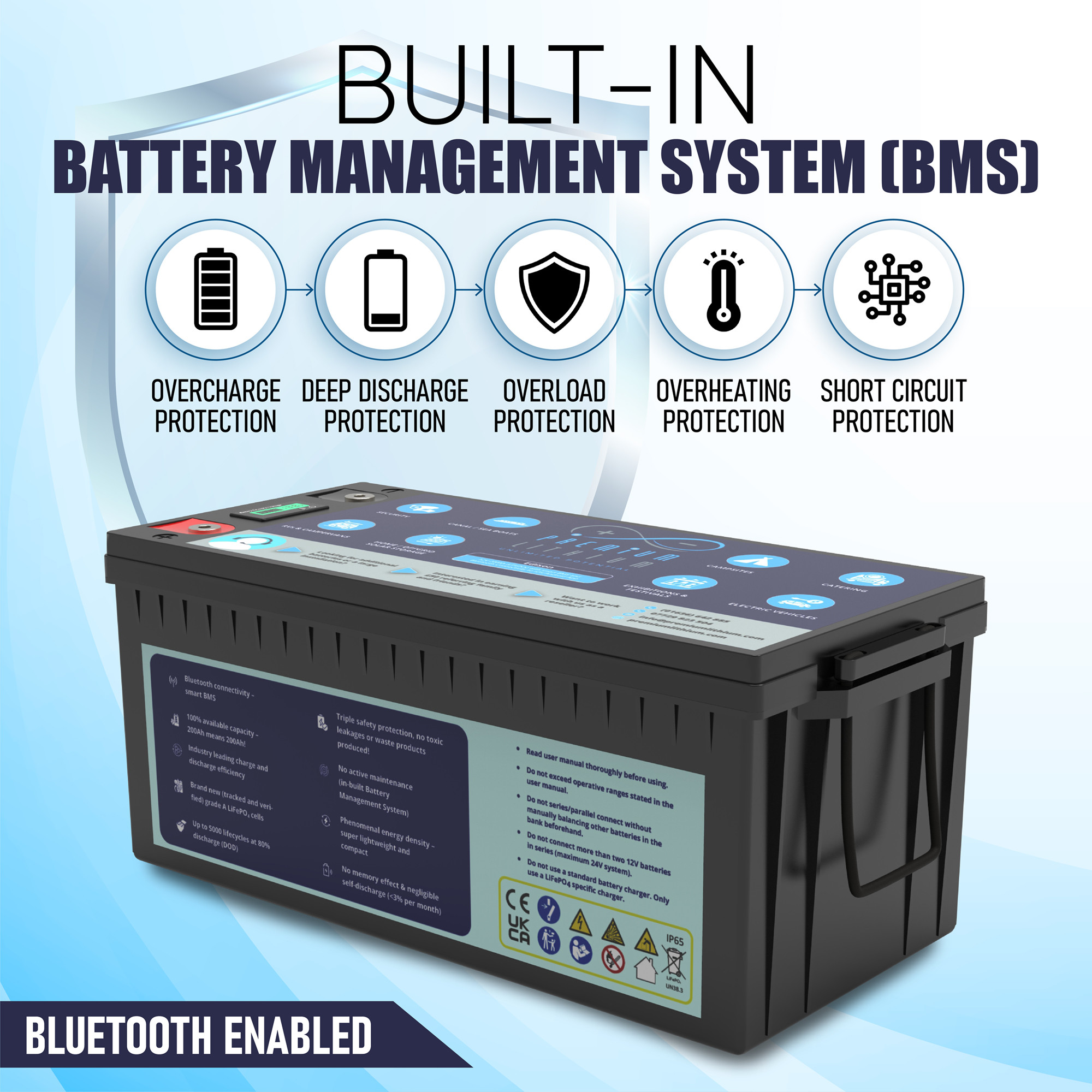 What Warranty Does Premium Lithium Offer?
All batteries come with a limited 5-year manufacturer's warranty that can be extended for up to 20 years. The Premium Care package offers a 7-day repair or replace service should there be any faults.
With no hidden costs and no excess, Premium Lithium will even collect the faulty battery for free and if it develops a fault after a second repair you can ask for a replacement.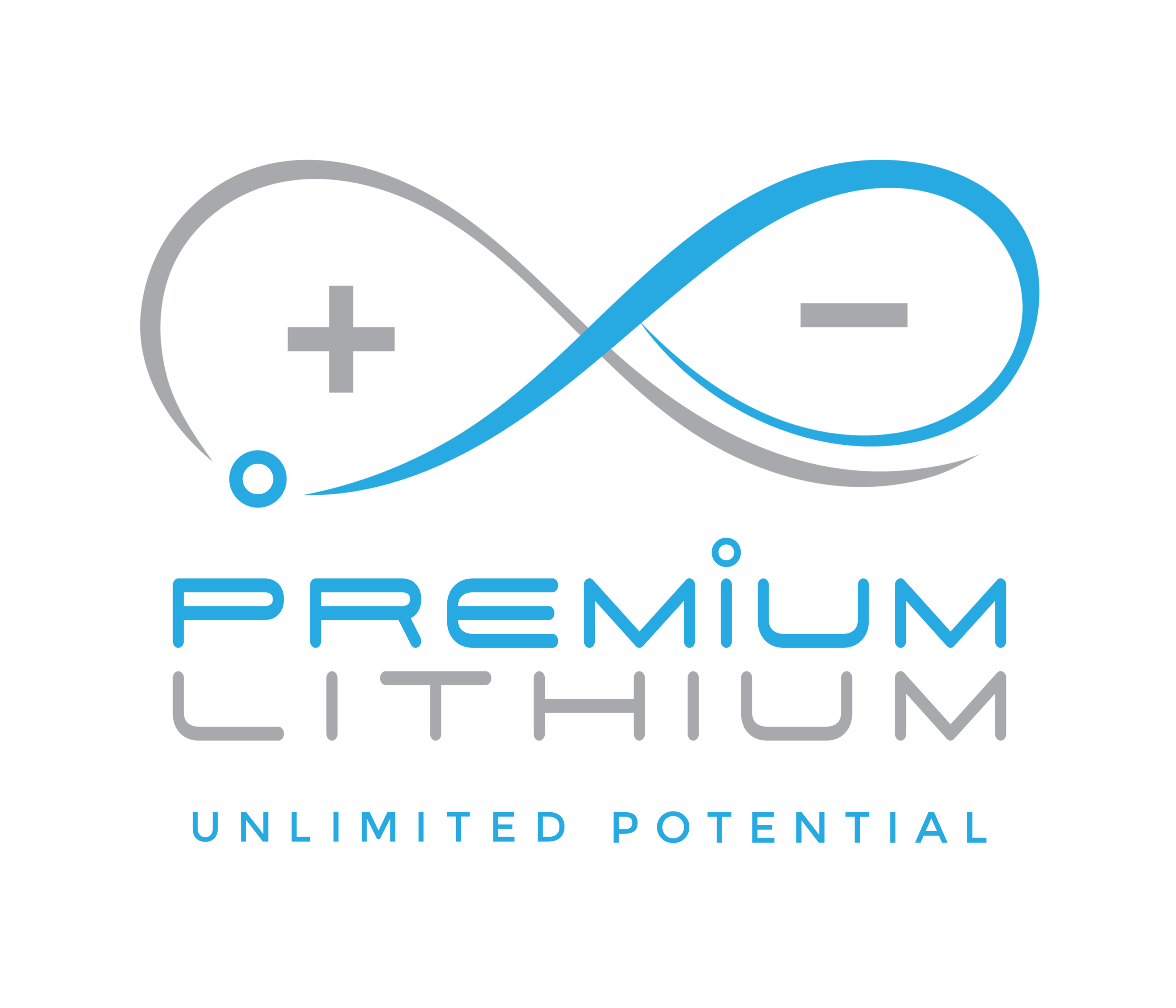 What Is The Quality Like?
Premium Lithium only uses new, tracked and verified grade A+ LiFePO4 batteries at the heart of the system.
This ensures ultimate longevity and a minimum of 6000 charge cycles up on the previous 4500 cycles, recent extensive testing has confirmed. Based on 180 cycles per year, this equates to 37 years of use.
Because brand new cells are used, unlike other manufacturers' products these LiFePO4 batteries have 100% available capacity and zero memory effect. The self-discharge rate is negligible, meaning you can always be sure your charged system will stay charged if unused.
How Does The Price Compare To Other Brands?
There is a sliding scale on pricing which makes the batteries, even more, cost-effective than they already are. So for instance, if you are in the design stage of building your conversion, you can order up to 6 months in advance and enjoy a 30% discount on your order.
For example, the Faraday Pro 100ah is currently £479 but if you didn't need it for 3 months then you would only pay £404 and if you were ordering 6 months ahead of requiring one then you would only pay an astonishing £329!
What Batteries Are In The Range?
Premium Lithium currently offers 3 key batteries for the leisure industry:
Faraday Pro – 12.8v | 100ah | 1.28kwh | 12.5kg
Edison Pro – 12.8v | 200ah | 2.56kwh | 22.5kg
Maxwell Pro – 25.6 | 200ah | 5.12kwh | 42.5kg
All of the above can be run in series with a maximum of 2 units or infinitely expandable when configured in parallel.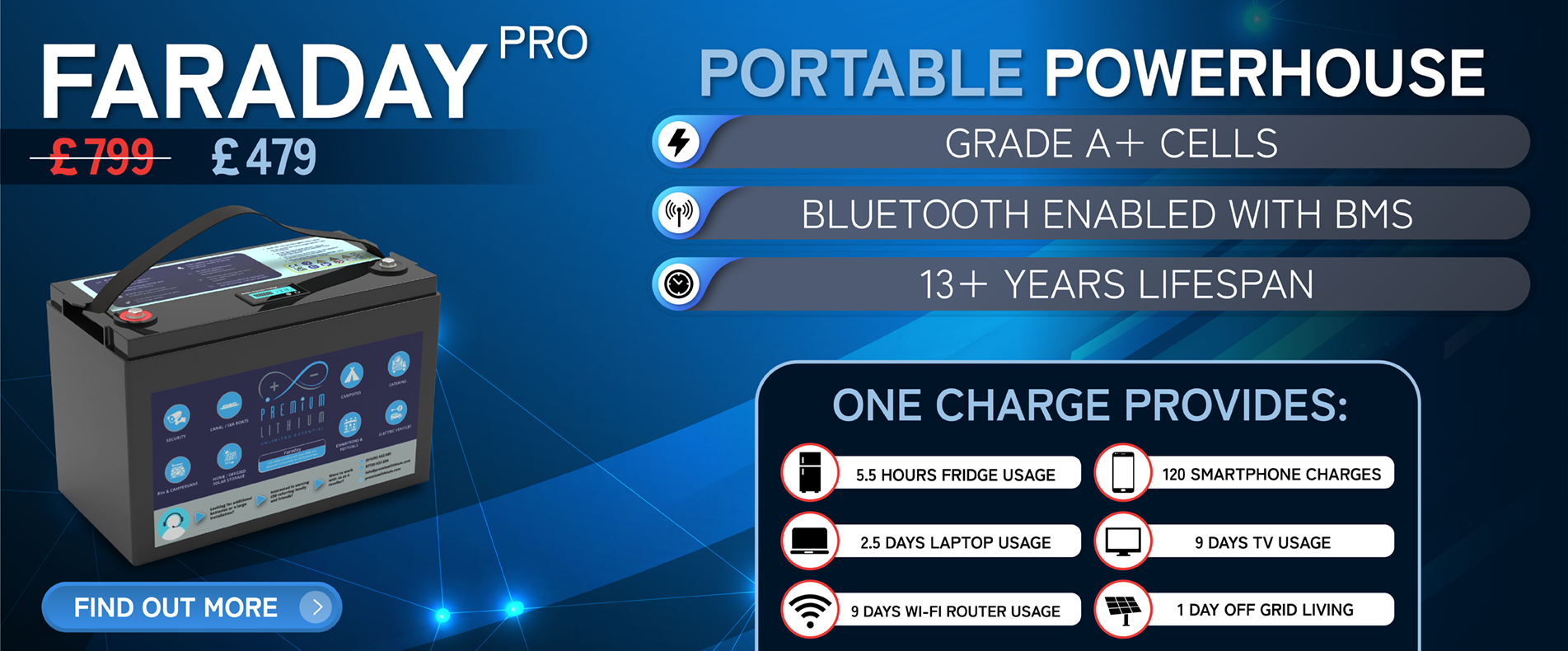 Where Are The LiFePO4 Batteries Manufactured?
Premium Lithium designs its batteries in-house in the UK and they are manufactured in their state-of-the-art factory in China. They chose China because the vast majority of battery tech is already made there. The UK doesn't have the facilities yet to produce these state-of-the-art batteries from the design stage to the finished product. Even if the components were shipped to the UK they would only be assembled here rather than fully manufactured. Also, the shipping of a fully made battery is far more cost-effective than shipping components and assembling which means they can pass the savings onto the customer.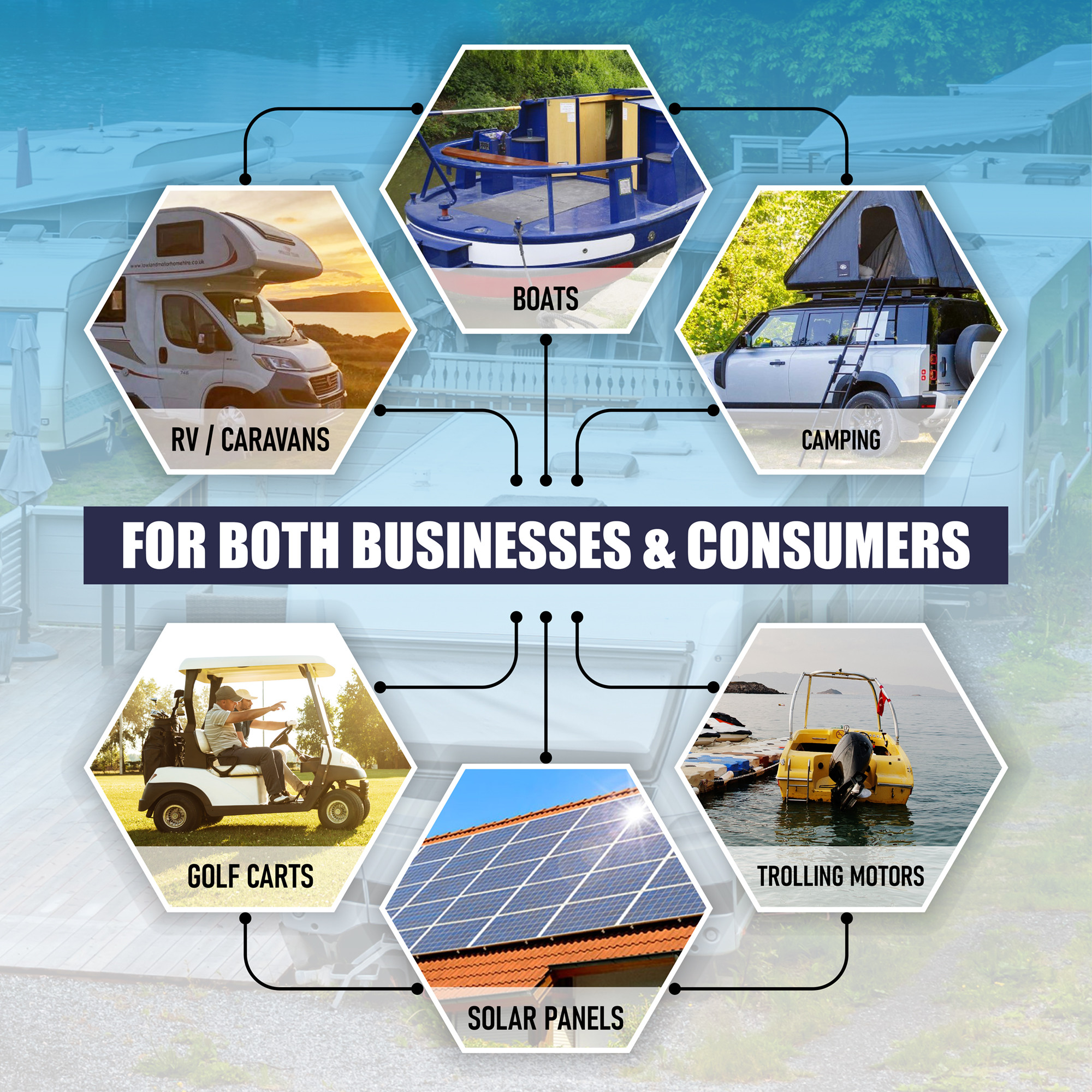 What Is The Environmental Impact of LiFePO4?
LiFePO4 batteries are non-toxic, non-contaminating and contain no rare earth metals, making them an environmentally conscious choice. Lead-acid and nickel oxide lithium batteries carry significant environmental risk, especially lead acid, as internal chemicals degrade structure over time and eventually cause leakage.
On top of this, Premium Lithium will plant up to 4 trees for every battery sold to lower the impact even further.
Why Choose Premium Lithium For Your LiFePO4?
Premium Lithium is fast becoming the leader in LiFePO4 technology. A young company, already excelling in all aspects of their business from ultimate design processes to exceptional customer service, they hold a high value on superior products. Premium Lithium uses the latest tech to ensure longevity, safety and usability remain the focus and with a 5-year limited warranty and the option to extend this for up to a further 20 years, it shows that Premium Lithium has 100% faith in their products.
Do Premium Lithium Offer Any Other Products?
Yes. Premium Lithium has a complete home solar, inverter and battery system. Again, infinitely expandable and with the same superior quality, these systems aim to return the initial investment in a few years rather than dozens as is the case with other systems.
You can also achieve energy independence for just £1 by taking advantage of their unique referral system where each referral gets you a £1000 credit towards your system.

With the constant energy price cap rising dramatically and people's bills expecting to hit £3600 per year, the total cost over 20 years (based on a low figure of 5% annual inflation – currently on around 11% for energy prices) will be £125,000. Their system can save you £100,000!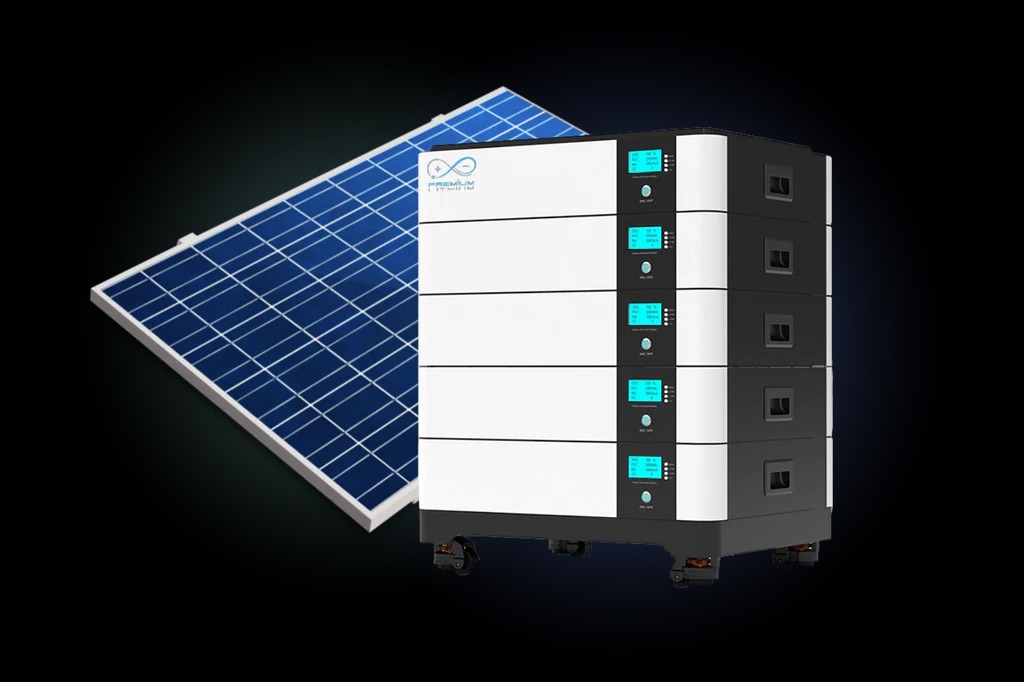 Where Can I Order?
To learn more about how Premium Lithium can enhance your electrical system or to place an order, click here.
The Technical Data